Greece lightening
When most families pack a car and set off for their holidays it is not unusual for to go through last minute panic checks.
"Did we turn off the lights"
"Did we pack my new bathing suit"
"Did we remember all the kids?"
So it was much to my amusement when we set off, car full of kids, bags, flippers and beach balls that client one exclaims,
"Stop the car! Did we remember the Olive oil?!"
It's going to be my kind of trip I thought as client 2 assures client 1 that yes all 17 litres of the stuff is on board and safety packed.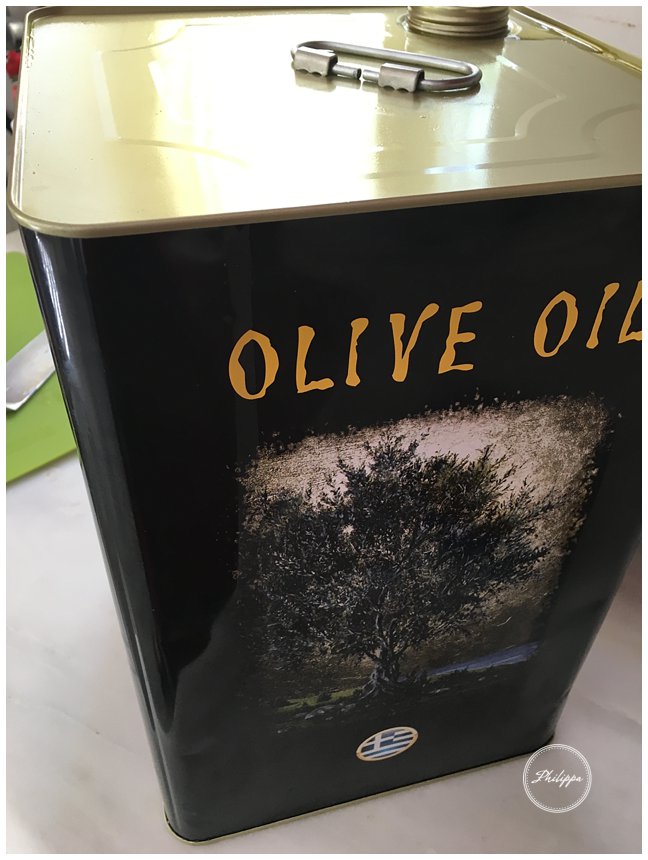 Flicking through my photos of Paros from the last two weeks I am struck by several things.
1)The brilliant white that gleams off every building (similar to my skin tone apparently the day I arrived).
2)The amount of produce Paros produces including most things from grapes to goats.
3)The amount of Greek Extra Virgin olive oil we managed to go through (therefore meaning butter consumption alarmingly low).
4) My new love for ouzo (though not sure if this will travel back with me to the UK as although it works phonemically well in the lingering heat of the Grecian evening sun I'm not sure it will be quite the same in Dorset).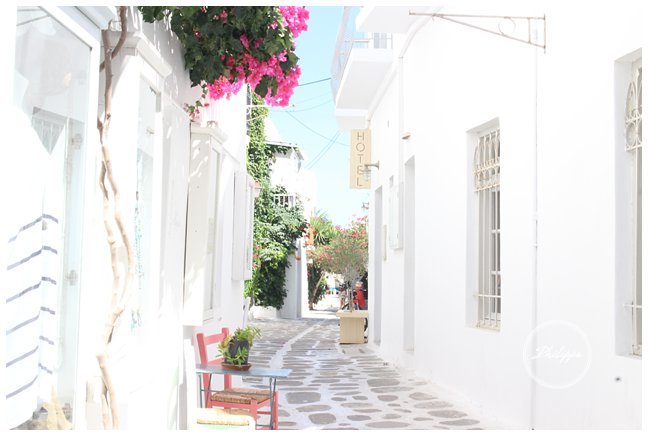 Ouzo here is often drunk before dinner on ice with splashes of water. It works incredibly well with taramaslata and grilled octopus. The octopus interestingly are caught and killed then beaten to tenderise them then left to dry in the sun and you can often see them draped over poles in the heat. Simply grilled with a splash of vinegar, lemon juice, parsley or dill and olive oil they make the most perfect aperitif.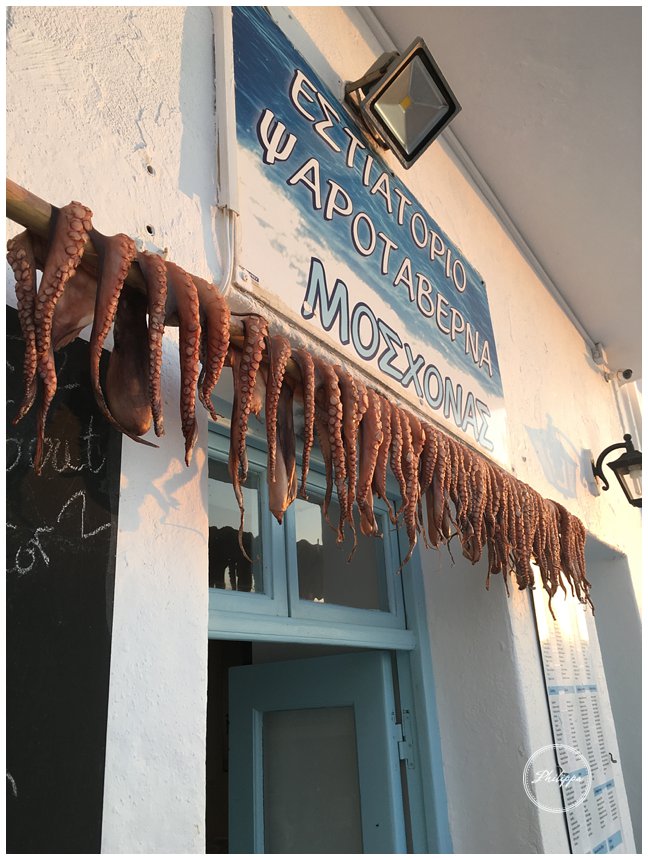 Sea urchins are also very popular here and can just be served simply with olive oil or my new favourite way scooped out and served on half a lemon. You then gently scrape your spoon across gathering up the sea urchin and getting a twang of lemon. Perfect.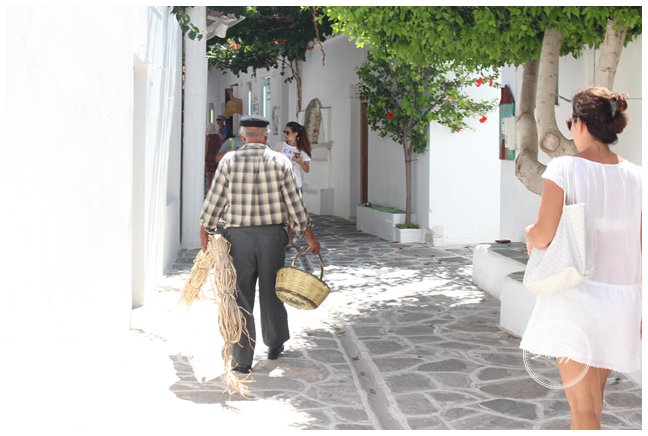 There were half-hearted mutterings from some of the group when I arrived of fear that they would pile on a few pounds having read some of my heartier statistics from postcards earlier on this year. I think they were referring to the 1 ½ packs of butter, 500ml double cream and 5 eggs per person per day scenarios that occasionally seem to occur. Fear not, I said as I was totally geared up and ready to start on my summer inspired salads, grills and healthier desserts and of course replacing as far as possible butter with Greek extra virgin Olive oil.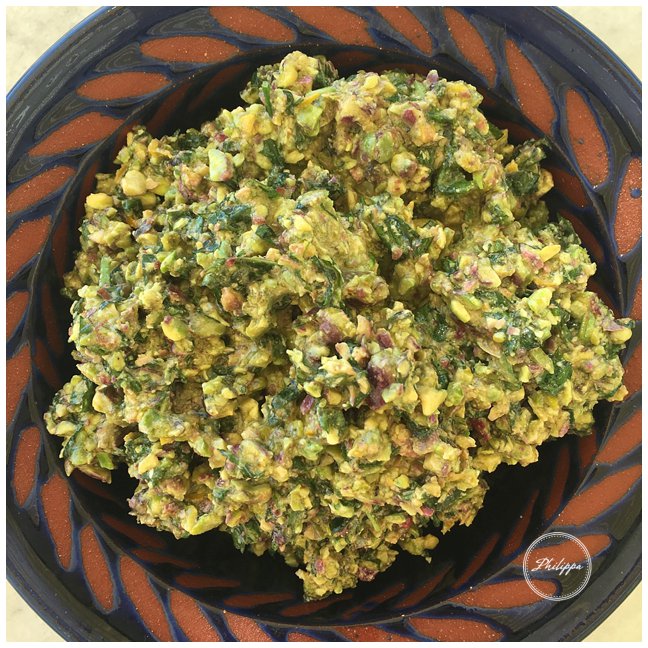 Menus involved using the baskets full of fresh local vegetables and fruits, local meats from our cheeky island senior butcher but unfortunately no fish as the sea was too rough due to the wind (although the wind in compensation in tandem with the dazzling sun made for perfect weather).
Food was kept light, refreshing and mostly healthy. With the lack of fish we kept meat dishes light by grilling or slow cooking with lots of herbs and light sauces. We tried to buy some goat, the island is scattered with them, but sadly it looked rather scrawny, however their pork and 41 day aged beef was excellent.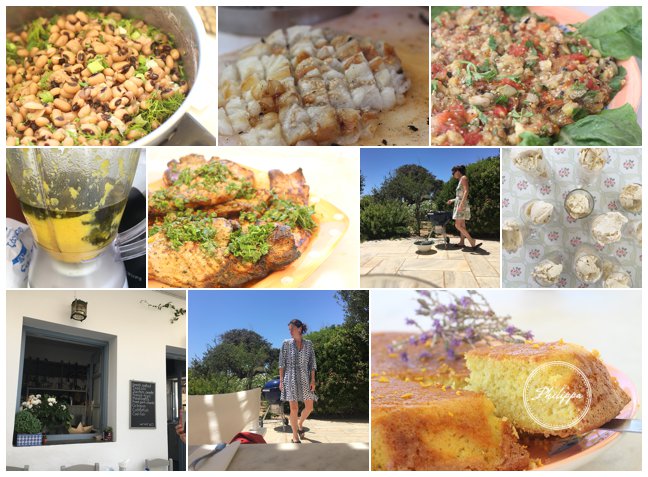 Stand out produce included the large capers which were plump and had a clean tang, olives from kalamata which were of incredible quality, brilliant white feta which is served from big barrels and chunks sliced off to order and of course the olive oil.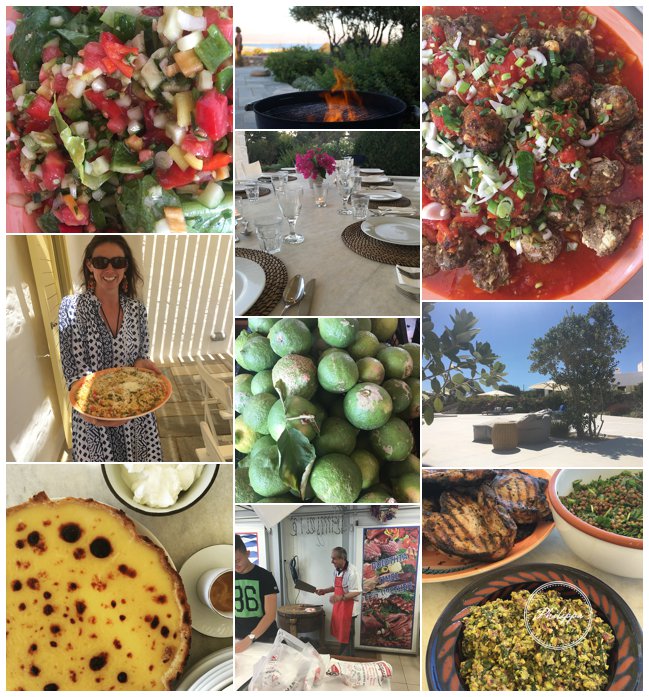 It is only more recently that I have started using and loving  Greek olive oil as my days at the River Café firmly swayed me to the beauty of a good Italian extra virgin olive oil. You would not know from looking in the shops but Greece is the worlds third largest producer. Once you start looking into the murky and not quite so liquid green gold world of it on a global scale you find out that there are many troubles, grey areas and mysteries. For instance Italy sells far more Italian extra virgin olive oil than it can actually produce (they say  that 60% of Greek olive oil is shipped too Italy and then sold as Italian).  As a consumer it is another lesson of watching out who and where you buy from, reading labels and staying alert. It is worth knowing that the cheaper olive oils are often from trucks going around various farms / co ops sucking up anything left in the barrel ( so unknown age/ quality ) then mixing, filtering before bottling and selling it on. Once you taste quality extra virgin olive oil it is hard to want to use anything else.

We had enough to bathe in but we managed to resist and keep it just for cooking. Not only the obvious things like cooked meats, vegetables and making dressings but also in desserts and cakes.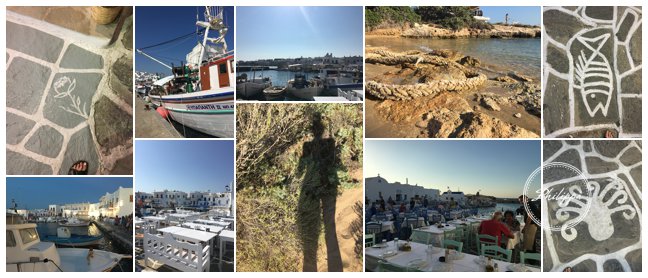 For this postcard recipe I want to share with you one of the cakes I made for afternoon tea that although may not have helped us in Greece with any lightening of the figures it uses olive oil rather than butter and mostly honey rather than sugar so seemed a good comprise for a treat.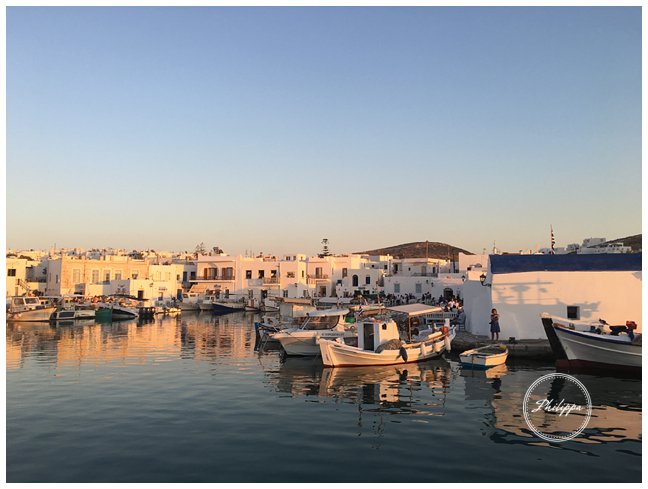 This week
My favourite Greek Extra virgin olive oil: Olive tree London 
Olive oil used : 6 litres
Greek yogurt eaten : 2.5 kilos
Percentage of dishes involving olive oil : 91%
I'm reading : The Diary of a Provincial Lady by EM Delafield : Ok but had to chew my way through the last third.
Ouzo habit: good
I'm loving : properly made tarmasalata and grilled octopus
Every Greek villa should have: caper berry bushes
Greek wine to try : Mayiko Bouvo , Magic Mountain, Nico Lazaridi
Extra virgin Olive oil, orange, rosemary and honey cake
1 long spring of rosemary
150g sr flour
½ tsp baking powder
150g cup ground almonds
3 eggs
100g sugar
75 g runny honey
seeds from 1 vanilla pod
2 orange zest
1 sprig rosemary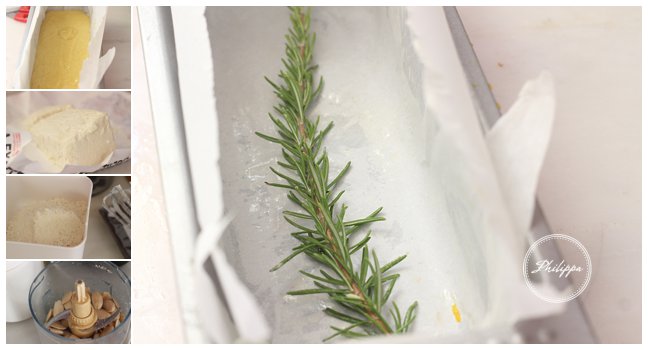 Pre heat the oven to 170 ° C
Line a 2 lb loaf tin with baking parchment and place a sprig of rosemary at the bottom.
In a bowl whisk together the flour, baking powder and ground almonds.
In a separate bowl whisk together the sugar and eggs until pale an thick ( about 3 minutes if using an electric whisk) then mix in the honey , vanilla seeds, orange zest and juice.
Gradually mix the eggs into the flour mixture and stir until you have a smooth batter.
Pout into the tin and bake on a lower shelf for 40 – 5omins or until a skewer comes out clean.
Leave to cool for 10 minutes in the tin then turn out onto a rack to cool completely. Remove the rosemary sprig
Serve with spoonfuls of Greek yogurt.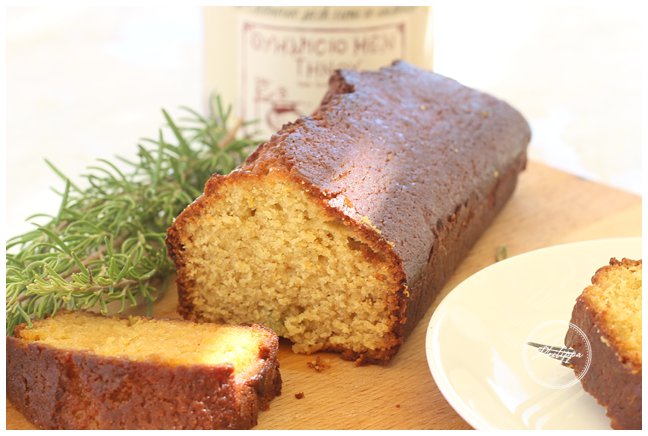 Next stop… Im visiting the East Hamptons.