My Fair Lady meets Braveheart
Having been much involved in the theatre (on and off stage) from an early age I am well aware of what it takes to make a production run smoothly. All going well  on the face of it we see the actors entering and exiting at the appropriate moments,  impressively seamlessly remembering their lines (we hope) and acting brilliantly drawing us into their world.   What we tend to forget, as an audience member however is how much work has to go on backstage to achieve all this.
People have been working tirelessly on costumes, props and  scenery.  Directors, musicians , techies and other crew have all shed blood, sweat and probably tears to get the show on the road and not to mention the gentle cajoling , ego massaging, support and camaraderie that has had to gone on to hold it all together by everyone.
What has all this to do with venison sausage rolls I hear you ask?! And how can she possibly link this thespian theme to her latest job cooking for a partridge shoot? Well…
Whilst up on the Cawdor estate, home of Macbeth, a fair few thousand pheasants and partridge (though a few less now after some top shooting this week), the glorious landscape, the lungfulls of fresh air and the bracing weather inevitably made me feel rather dramatic.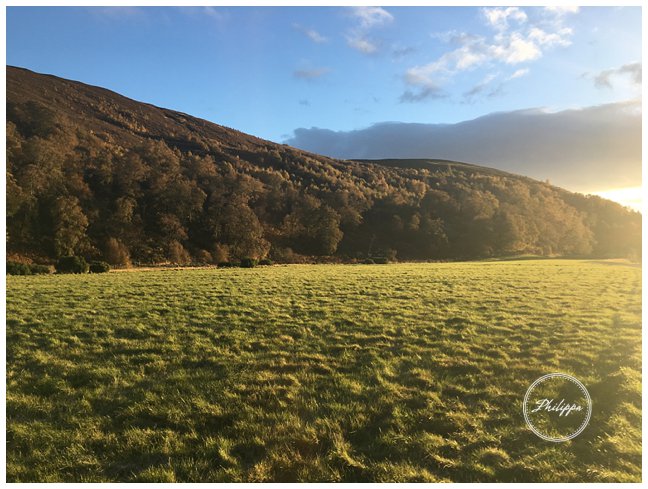 Lunches were had on the hill which for my new readers I shall quickly explain what that entails;
Early start in the kitchen doing a big cooked breakfast in the lodge and elevenses baskets for the guns to take away. Then preparing and packing up a top notch lunch for the guns to have way up on the hill. Food has to carefully packed along with tables, cloths, plates, candles, flowers, wine (of course) and fire wood into the trusty Range Rover and driven across narrow bridges, winding tracks across babbling burns and reversed down slippery paths to a bothy in the depths of the moor (undoubtedly more fun than an office job I always feel). Once there ,everything is unloaded come rain or shine or wind (though often in Scotland a bit of all three) and set up, the fire lit, warm soup at the ready and the wine opened ready for the arrival of hungry and often cold and wet guns.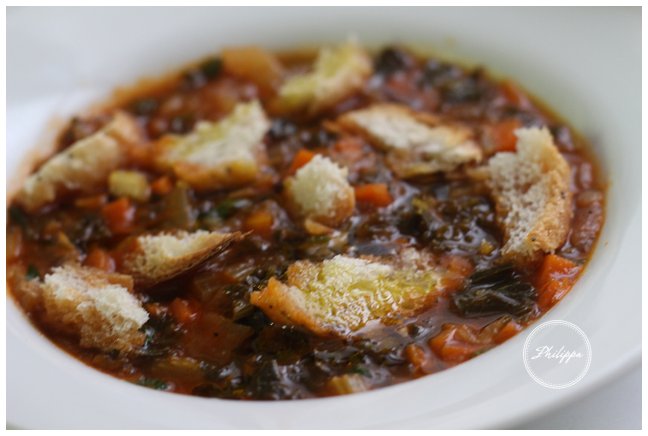 This time on our way there we had to pause on the hill as the beaters ( think people with flags energetically waving on command whilst walking down a hill to flush the birds towards the guns not Harry Potter like children on broom sticks playing quidditch ) were making their sweep ahead of us. We turned on the radio that connected the head game keeper with the beaters to find out when we could carry along the track to the bothy.
Instructed were to "wait there for a wee while longer" ! so we switched off the engine and due to lack of signal to radio 4 we listened to the " backstage" working of the shoot.
Like a director of an enormous production ( think Aida in Verona scale) the head Game keeper directs his backstage crew to flush the actors ( partridge in this case) onto the stage ( the area surrounding the pegs) where the eager audience ( the guns) get to take their shot.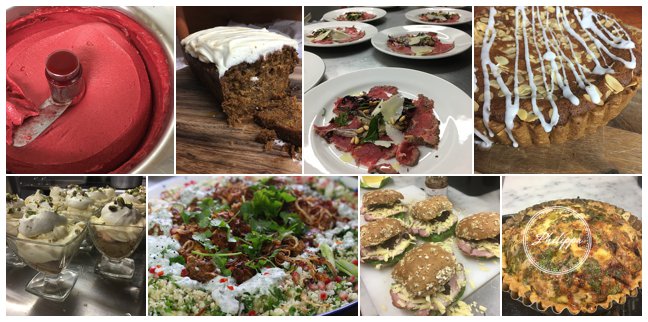 In this case however the actors ( partridge ) are more temperamental than the worst of divas and it takes great skill and combined effort to get them to fly where and when you want them.
Listening to the instructions was a bit like listening to the shipping forecast, you enjoy it and are strangely addicted but don't quite understand all that is said although I am not sure if it was the terminology I didnt quite grasp or the strong Highlands accents.
" Flag up, flag up !!!!! " was repeated many times and with it came a flurry of flag waving from the guys and girls on the hill so easy enough to understand.
The crackly line coupled with that I don't always understand heavy Scottish accents meant I couldn't follow the script exactly but the most entertaining moment was when one group of partridge flew too far left, the beaters were directed to reposition themselves sharpish to correct the flight path and I distinctly heard in My fair lady meets Braveheart like style from one of the keepers
" come on…come on!…come on !! …come on Beaters, move your bloomin' a**se!" .
The ripple of gun fire meant the move was successful and at the end of another top notch day it was remarked how impressively the birds flew which of course is queue for the director and back stage crew to take their bow.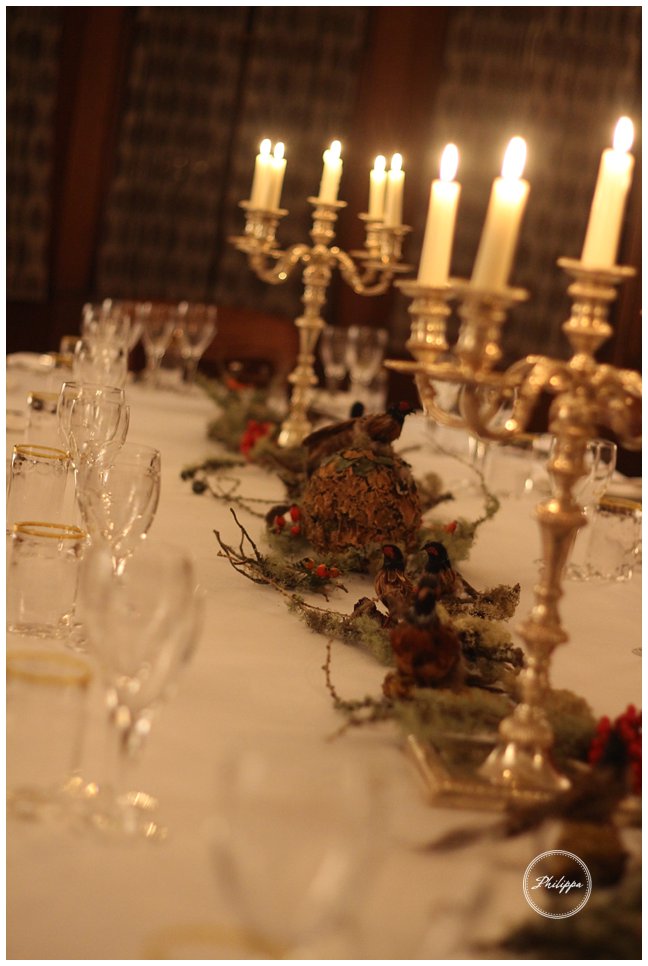 For this postcard I want to share with you my new favourite elevenses snack, venison scotch eggs. Totally worth making from scratch and as venison is full of minerals and iron and is generally considered a low fat meat you don't have to feel so guilty about scoffing a whole one , it also goes deliciously with cab apple jelly.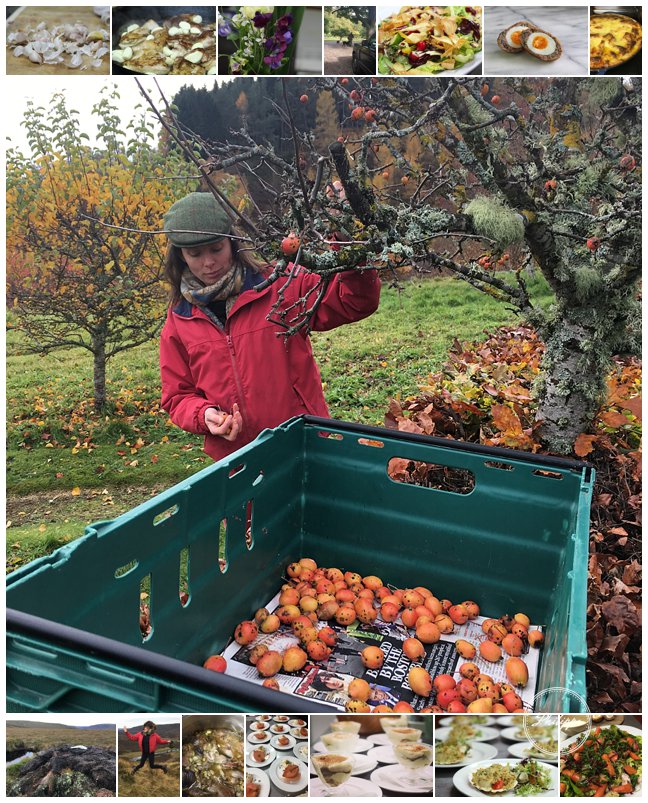 This week
Best bag 434
Best Bag Bottega Veneta
Every home should have: A piper
I used : 94 local eggs
Butter usage : off the charts
I'm driving : a Range Rover
Venison Scotch Eggs
Makes 8
800g venison mince
2 slices white bread
10 eggs
splash of milk
200g bread crumbs ( panko are the best) placed in a small bowl
100g cornflour, places in a small bowl.
1 litre veg oil for frying

Bring a pan of slated water to the boil.
Gently plop 8 eggs in and cook on a high heat for 7 minutes.
Gently drain and fill the pan with cold water and a few handfuls of ice.
Once the eggs are cool peel them.
In a large bowl season the venison mince with salt and pepper.
Break the bread into bits, crust and all, and splash on some milk and 1 raw egg. Mush about then mix well into the mince ( if you are feeling fancy you can add 2 cloves finely ground clove and 1 tbs of finely chopped parsley but for me home made venison scotch egg is excitement enough).
Take 1/8 of the mince and wrap around 1 of the cooked eggs. It is easier if your hands are wet.
Repeat with the other eggs.
Then break the last egg into a bowl and add a splash of milk and beat. 
Dip each of the meat wrapped eggs into the cornflour, then egg mix then breadcrumbs.
It is less messy if you dip every egg into the cornflour, then every egg into the egg, then finally the breadcrumbs otherwise you end up with breaded fingers.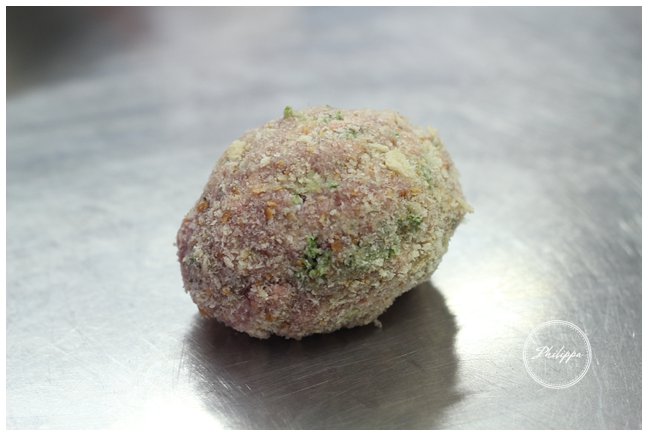 Pre heat the oven to 200°C
Heat your oil in a deep pan, When hot ( a small lump of bread when dropped in should go brown and crispy in seconds) fry the eggs individually until golden ( a minute or so) then lay on a flat baking tray nicely spread apart.
Once they have all been fried, bake in the oven for 15 – 20 minutes.
Remove and transfer onto a wire rack to cool a little.
Eat warm or cold as the perfect elevenses snack.
Next Stop …Thanksgiving