What is the edible Map?
When I head off to pastures new I'm always enthusiastic to find out the tastiest places to eat, where I should buy my ingredients and which local delicacies should not be missed.
My Edible Map is an ever growing resource to share the information of the best gastronomic bits I have enjoyed whilst traveling and working as a private chef.
How do I use the edible map?
Places I have visited and have suggestions for are listed by the country they are in. Use the tab menu above or the links on the map below to explore my recommendations.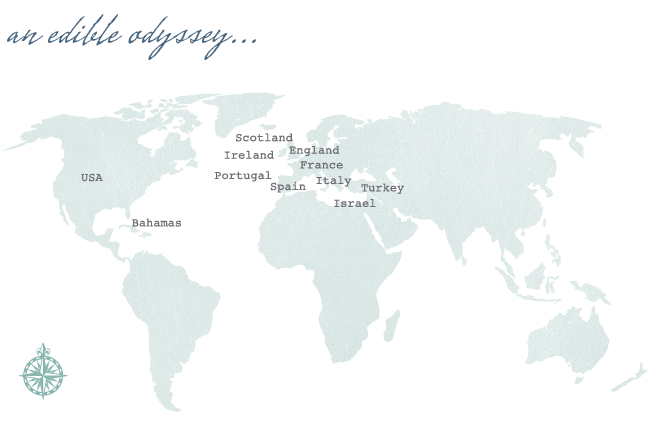 In the "where to eat sections" restaurant prices are marked as follows:
Effect on wallet minor (a meal for two hopefully under £50)
Effect on wallet bearable (a meal for two hopefully under £100)
Effect on wallet damaging (unlikely to leave without spending over £100 on a meal for two)