Feast From the East
Walking through the food market and brushing past piles of curry leaves that released their exotic scent into the warm Singaporean morning certainly put a spring in my step. Curry leaves have a whole heap of nutrients and other health benefits including helping to protect the liver. This may have been useful for many of us to know before the first big party I had offered to help with took place. Hindsight is a wonderful thing…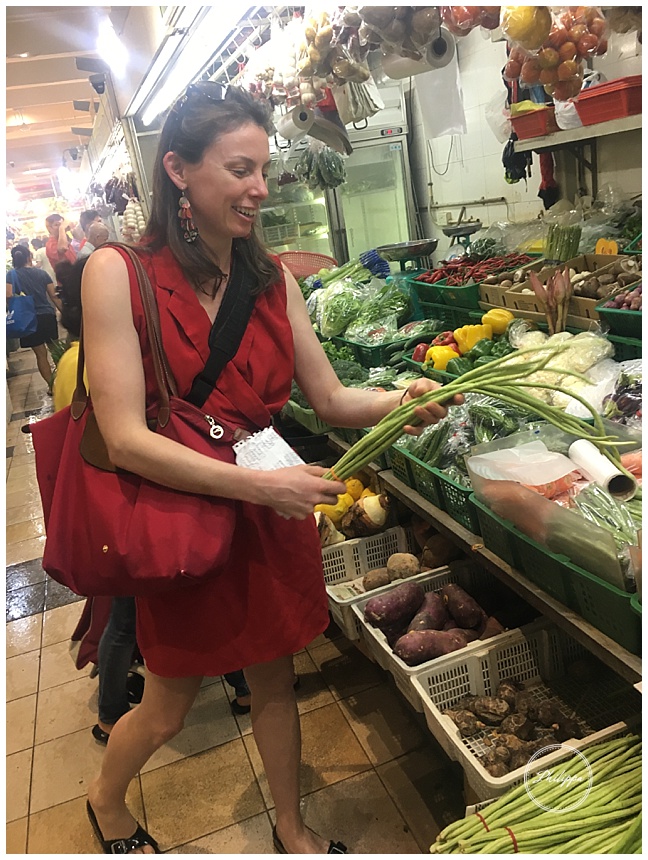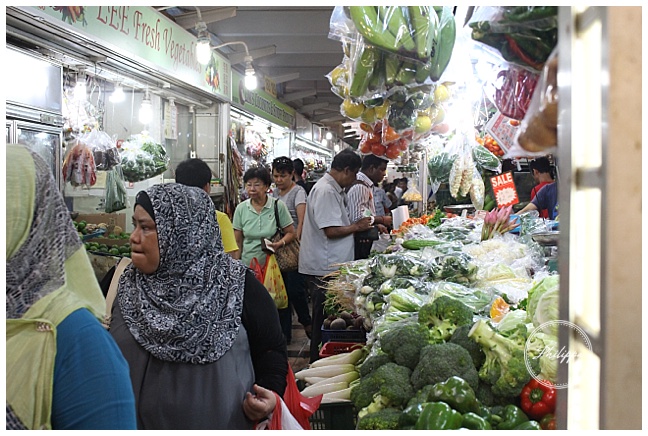 The theme for the party was carnival and inspiration for the menu was taken from Rio, Venice and New Orleans. The menu went as follows.
Cocktails
( (R )Caipirinha – Cachaça, lime and sugar topped with soda
Food
(R)Pão de queijo – warm cheese mini buns
(V)Arancini – fried rice balls – Mushroom, mozzerlla and truffle oil
(N.O) Shrimp gumbo with rice
(R) Pastel de Queijo, fried pork and cheese pastries with chili and spring onion
(R) Grilled fillet steak skewers with Chimichurri sauce (chili, oregano, parsley and onion)
(N.O.) Blackened chicken skewers with creole mayonnaise
(V) Grilled aubergine and peppers marinated in balsamic, basil and garlic.
Sweet
(V) Coffee cake with mascarpone icing and cocoa ( finger food style Tiramisu)
Brigadeiros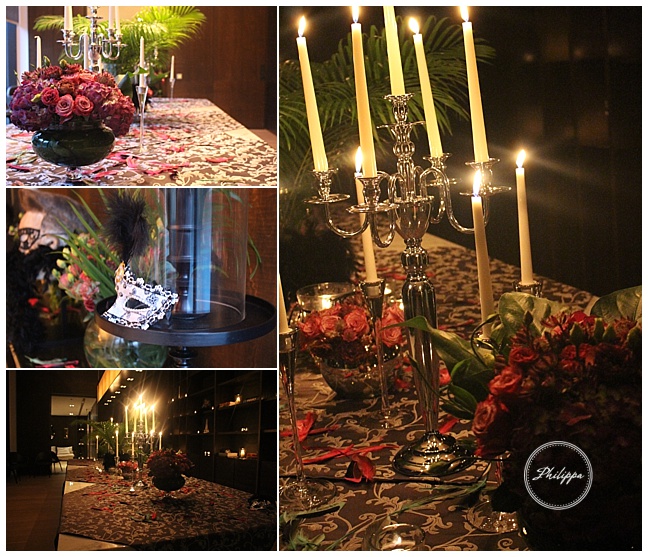 The kitchen was a bajillion degrees and the dance floor even hotter. Its always interesting watching serving food and drink being served at parties, you have to be so sensitive to the mood of the crowd. Rarely is there a big charge for food at the beginning but as the night evolves people relax and start to eat and drink more. There is usually a lull in appetites an hour or so before the end and then the midnight munchies kick in. Our pick me up snack was warm Brazilian pork and cheese pastries that got gobbled up as soon as they appeared.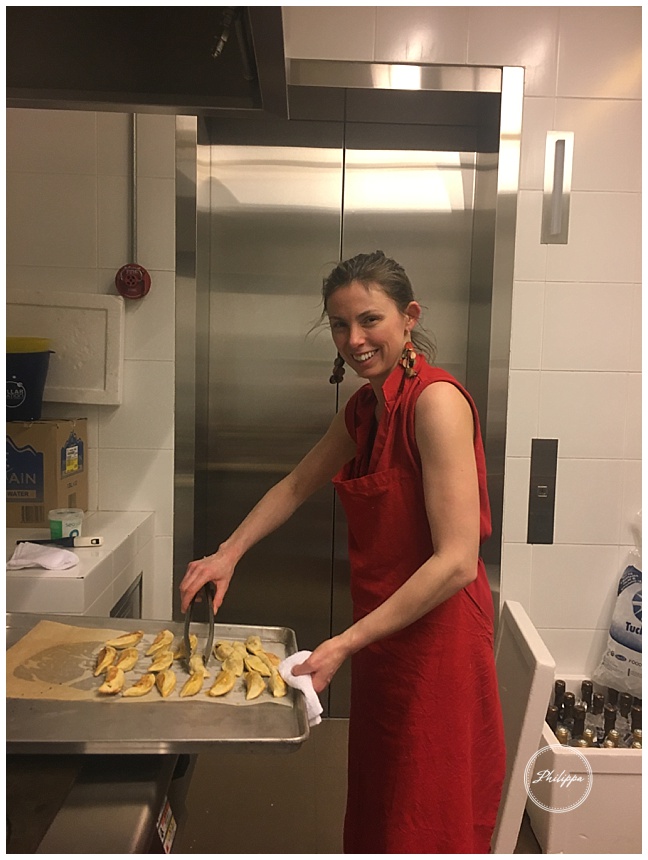 Its worth noting that serving something sweet often helps bring the party to the end, not only does it signify the end of the feast but people tend to drink less once they have had something sweet (In theory).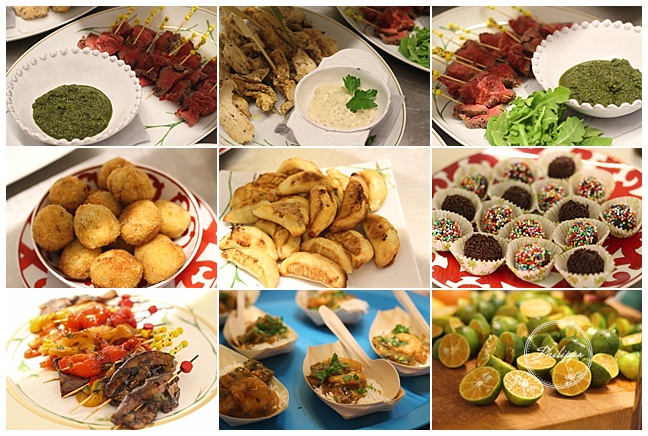 Other feasts that took place was a seafood extravaganza where we went to the best fishmongers in Singapore and bought live prawns. This isn't a particularly big deal for out there but in the U.K. they are obviously mostly sold frozen, or nowhere near as fresh. They leapt around in my bag like a beating heart all the way to the car then proceeded to jump about in the back all the way home.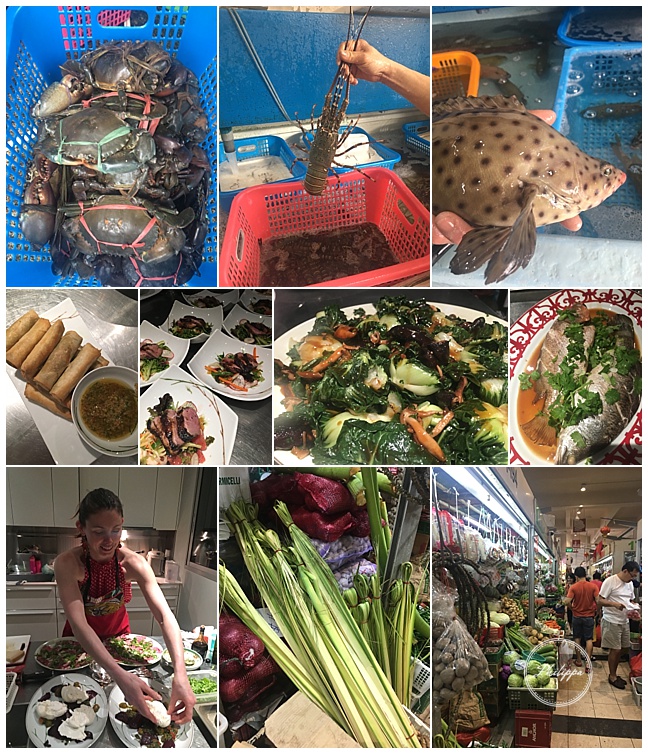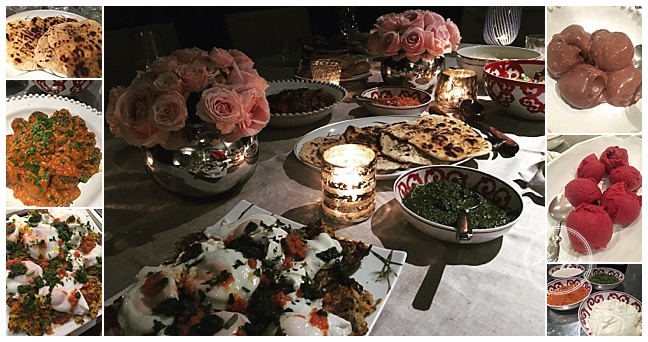 We did a bbq for the masses, you can check out my buns below, an afternoon tea for a super star and a beautiful, delicious and nutritious vegetarian feast that lacked nothing , well except meat obviously.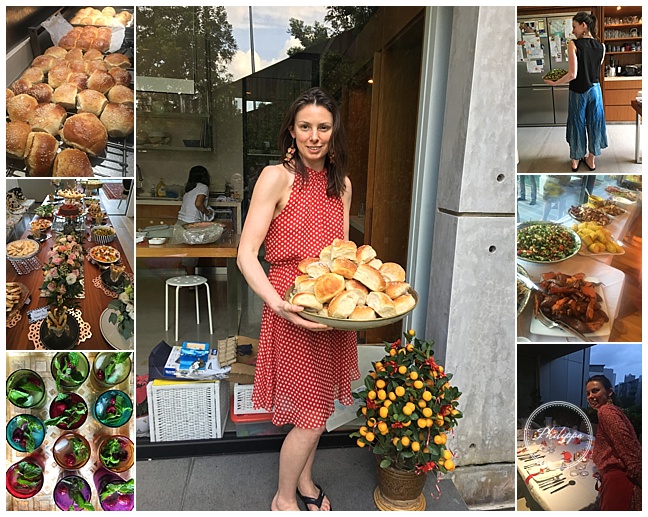 Singaporean markets are fantastic and should defiantly be on your to do list if you visit/ live there. Each one either focuses on or has different areas for various cultures and cuisine. This could be Chinese, Malay, Indian, Arabic, Peranakan etc.
Peranakan cuisine, tipped to be the next food trend ( in my book anyway) comes from the descendants of Chinese immigrants who settled in Singapore and married into the local community. Creating one of the first forms of fusion cuisine inspiration is taken from Chinese, Malaysian and Indonesian cookery. Dishes are colourful, fragrant , often spicy and contain a long list of ingredients. The picture below shows the traditional Peranakan houses in all their glorious technicolour.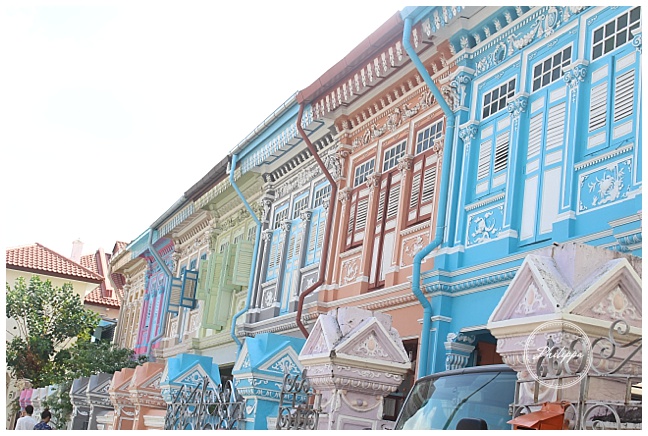 The markets are called 'wet markets' and will have the freshest fish, meat and vegetables, The floors are sprayed down with water each day, so thin flip flops are not advised. I find myself having mixed reactions when I visit them. Mostly I love them. The noise and energy are energising and infectious. Note. if you want to buy ingredients you have to learn to hold your ground as that sweet looking Chinese granny will not think twice about poking you out the way to place her order first. Perhaps fair enough though if it's a gawping English girl slowing her down whilst trying to work out what the hell that green vegetable is called.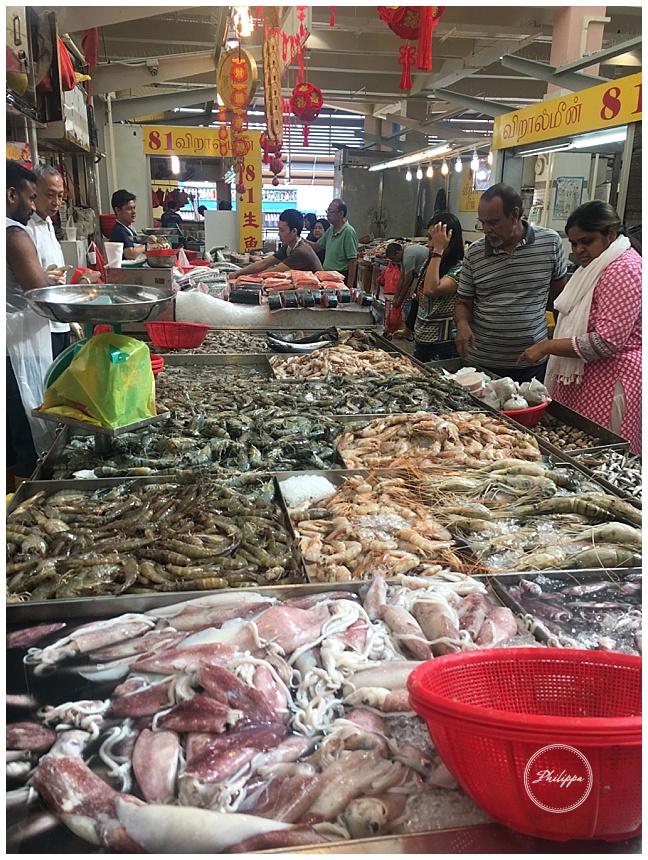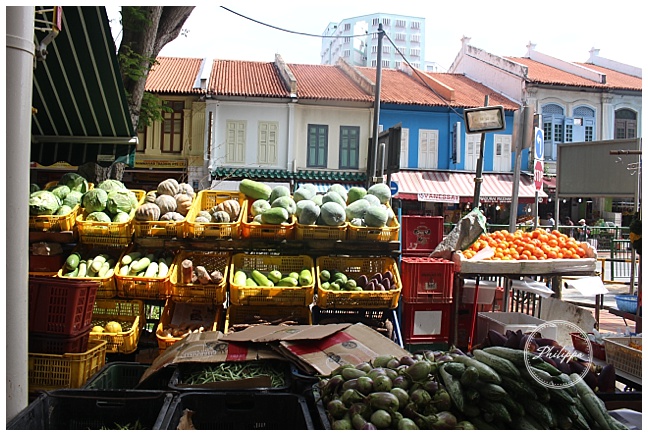 It is also not unusual to see the butcher casually smoking over the piece of meat he is hacking up and about to sell. That said, Singapore is a country filled with rules and regulations so I doubt that there are many cases of food poisoning. The produce itself is generally incredibly fresh and varied so for any food lover it's fun to see so many ingredients, most of which you don't have a clue of what they are.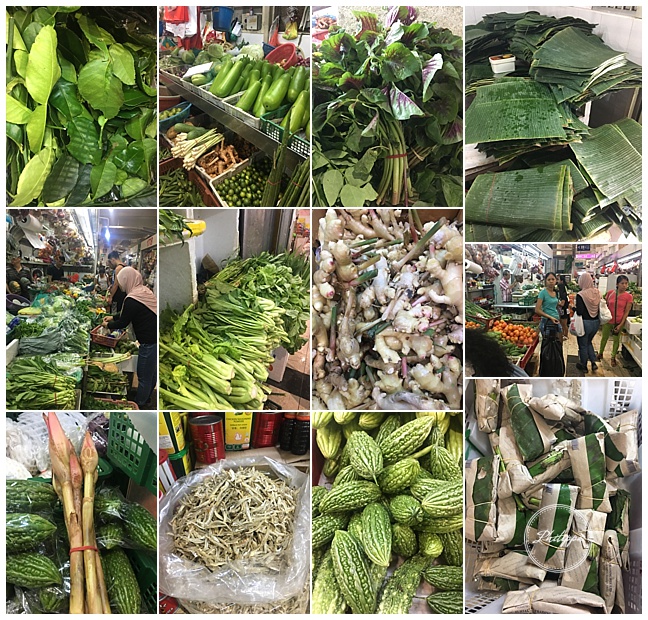 For this postcard recipe I would like to share one of my most popular dishes at the moment, a chicken, noodle fresh ginger and garlic broth. I (and others) can think of nothing they would rather eat when its cold or they feel ill or they want a simple, fresh yet warming dish to throw together.
The other recipe I would like to share is a sauce that can be used on rice, chicken, fish and as a dip for what is one of the most addictive foods on earth. The spring roll.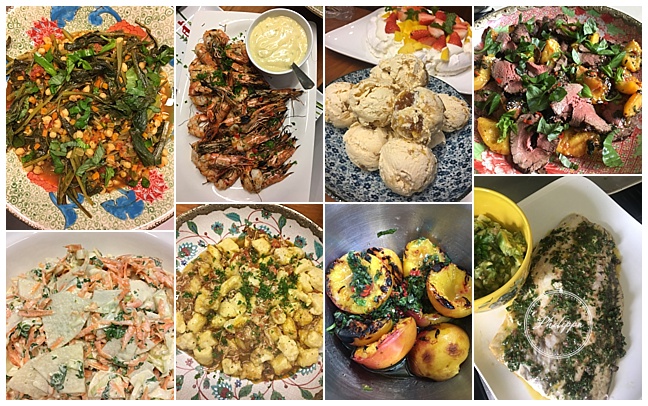 Chicken noodle, ginger and garlic broth
Well reared chickens that have had time to grow, a good diet and are well looked after taste better. Not only is this clear from tasting the meat but also from tasting the broth from the bones and looking at their structure, size and often colour. They are usually darker, bigger and firmer.
Serves 4
1 whole free range or better still organic chicken.
8 spring onions ,washed.
2 inches ginger, peeled
20g coriander, washed, stalks and all.
6 cloves of garlic, peeled
4 nests of egg noodles
2 x small baby gem lettuce finely shredded
1 green chili finely chopped , some of the seeds and membrane kept in.
Splash of soy to serve
Place the chicken in a large pan filled with cold water.
Add the dark green parts of the spring onions, coriander stalks, ½ of the ginger roughly chopped, 3 of the garlic cloves and 1 tsp of fine sea salt.
Bring to a simmer and cook for about 1 hour 20 minutes or until the chicken is cooked. ( Check by poking a knife into the leg at its thickest point, it should look cooked and not weep any bloody juices.
When the chicken is cooked remove it and leave it till it is cool enough to handle and shred the meat from the bone, discarding the skin.
Meanwhile carry on simmering the chicken stock and reduce by 1/3.
Then strain it through a sieve into a new pot to get rid of the bits of veg etc.
Bring back to a simmer and check to see if it needs more salt.
Just before you are ready to eat add the noodles and cook as per packet instructions.
Add some of the shredded chicken, the lettuce then on the fine side of a grater grate in the remaining raw ginger and garlic.
Stir in as much green chili as you fancy then eat straight away with a splash of soy.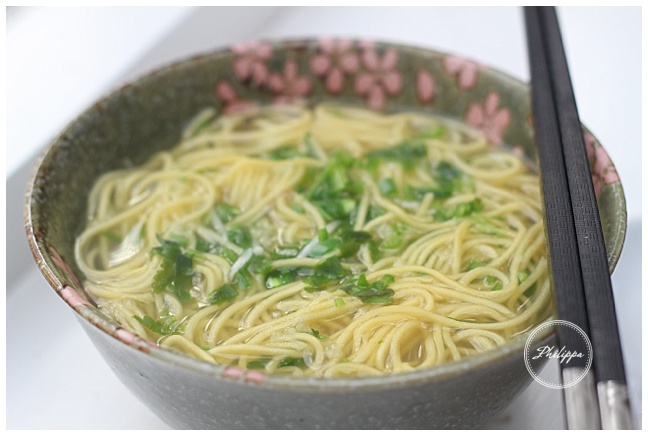 Ginger sauce
This will keep well in the fridge for a couple of weeks and I should I admit I nicked the recipe from a friend;).
This would be enough for a serving it as a sauce for fish for 6 people.
20g ginger peeled and finely grated
1 spring onion, really finely chopped
150 ml olive oil
A pinch of Chili flakes
1 tsp lime juice
Heat the oil in the pan till just about to smoke.
Place the ginger and spring onion in a heat proof bowl or jug then pour over the hot oil.
Season with salt and a pinch of chili flakes.
Give it a stir and leave for at least an hour.
When cool stir in the lime juice.
Serve at room temperature.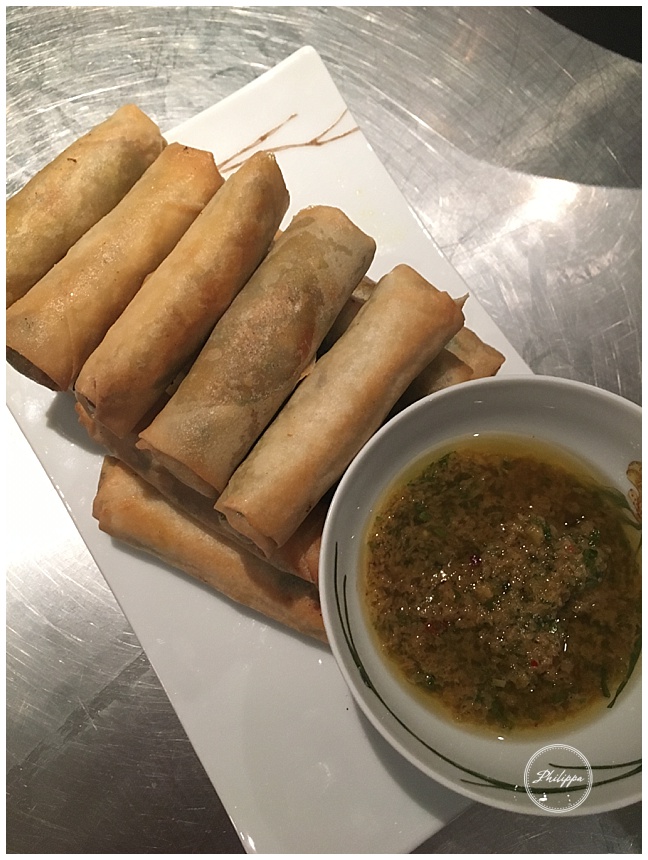 Next Postcard … Where and What to eat in Singapore