Goodness, gracious, great balls of…. Power.
 You can follow me on twitter and Instagram for more photos and snippets of my week
Twitter : phollowphilippa
Instagram : phollowphilippa
I have had a very exciting (manic) week cooking for a fashion shoot involving  one of the worlds superest supermodels and one of the UK's most fabulous designers. I had been called into action rather last minute so at double speed I whipped up some menus, started the ordering, booked my flights and began to pack.  With a couple of hours to go before leaving I get a call.
"Hi Philippa , is it possible to make a few changes to the menu…."?
"Sure," says I " What would you like "?
(flexibility and being uneasily flustered  is a must in my line of work).
"You know all the food has to be vegetarian.."?
"Yes, sure that's no problem"
"…And can you make some vegan"?
"Sure"
"…and some sugar free"?
"….? Ok."
"…and can you make some gluten/wheat free,  sugar free , chocolate vegan quinoa cookies"?
"Erm….."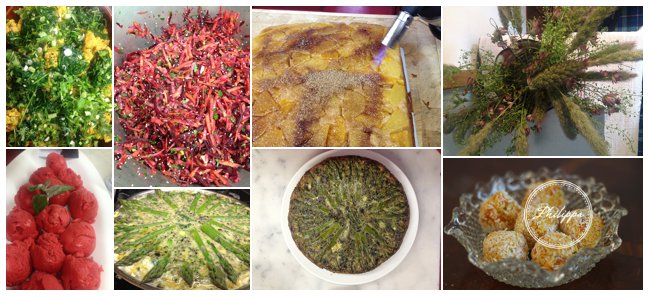 This job was clearly going to be a fun challenge and very much involve up to date food trends and interests. Alarm bells began to ring as the location was rather remote and I imagined the local shop would not stock ingredients such as quinoa and goji berries. Time to call in some expert help to do a last minute emergency shop.
My mother, who is knowledgeable in these matters,  was happily eating her Sunday lunch until I bounced into the kitchen and kidnapped her to drag her to Waitrose.  Giving her a job brief on the way I instructed her to grab anything I may find useful for the week and humbly apologized for not listening closer when she had told me about all this stuff before.
I had never used half the things she was popping into the trolley; coconut oil, soy yogurts, these things called chai seeds (apparently they are all the rage) agave syrup (vegan sugar alternative), almond milk (who knew they had breasts?)…. I tell you I have never had such a trendy looking trolley. It was bizarrely exciting to think of the new possibilities ahead.
Having done a fast pick in the local woods of tender wild garlic and knowing I had ordered enough other fruit and veg to start a market stall I felt in a good position to combat any requests that could arise during the week.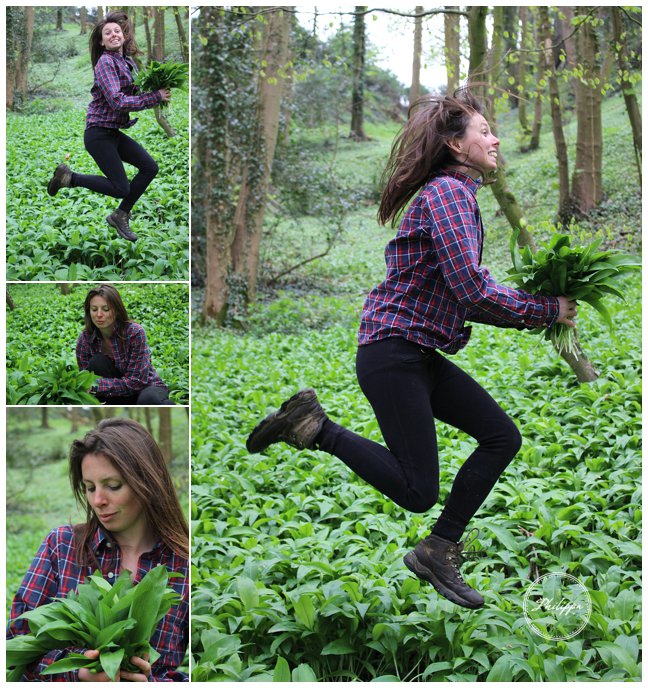 With any job I like to have an arsenal of tricks up my sleeves, and particularly with fashion and film shoots there is an array of people to feed.  Members of the cast and crew are likely to sneak into the kitchen at any time hoping you have this or that. There is the more health conscious model, actors, designers, make up artists who crave healthy treats (like afore mentioned quinoa chocolate wheat free vegan cookies) and then there is the hard grafting runners, technicians and location managers who really need a big bowls of pasta and lumps of caramel chocolate to keep them going from dusk till dawn.  With many of the crew used to city life where you can get anything pretty much at any time it is always best for the catering department to be well prepared.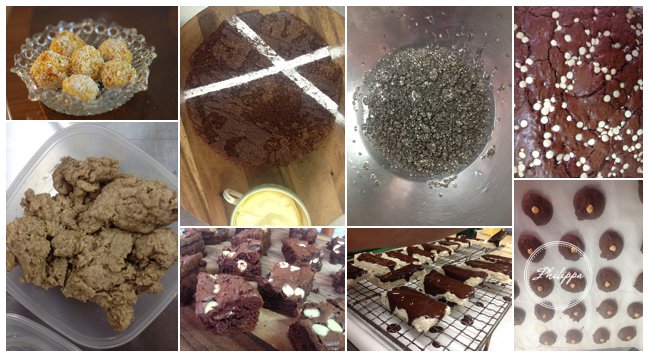 So upon arrival first on the to do list was to make this stash of treats and snacks.  My mother had shouted at me before I dashed through airport security not to forget 'it's all about power balls!' (yes, odd looks from fellow passengers did ensue).  For anyone who doesn't know, they are healthy balls that can replace sweet treats made of nuts and dried fruit. They are sugar free, vegan friendly, paelo positive, and yet supposedly delicious…Ill be the judge of that I thought!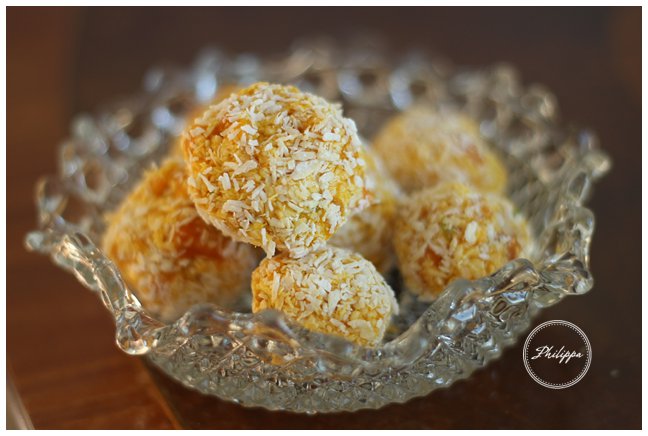 It turns out that power balls are delicious (actually vegan chocolate quinoa cookies aren't half bad either).  So I made a stash of each and waited in anticipation for someone to pop into the kitchen looking for something special…
Within 1 ½ hours of arrival the charming tailor came in
"Hi darling, don't suppose you have any energy bars, we are starving!!"
"Well as a matter of fact," I beamed "How about some power balls?"
'Oh super!" he cried, grabbed a handful and dashed off back to the shoot.
The power balls were clearly a success as a runner was sent in for another handful only ½ hour later and I realised my mother was right, it is all about power balls.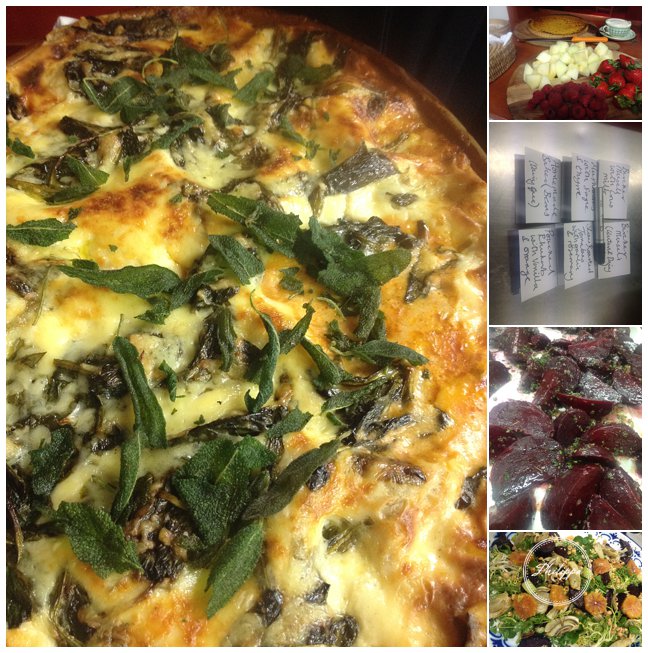 This week:
Fashion envy levels : High
(Surprisingly) delicious gluten/vegan treats made: 9
Bacon sandwiches requested and denied: 11
Bunches of herbs used :54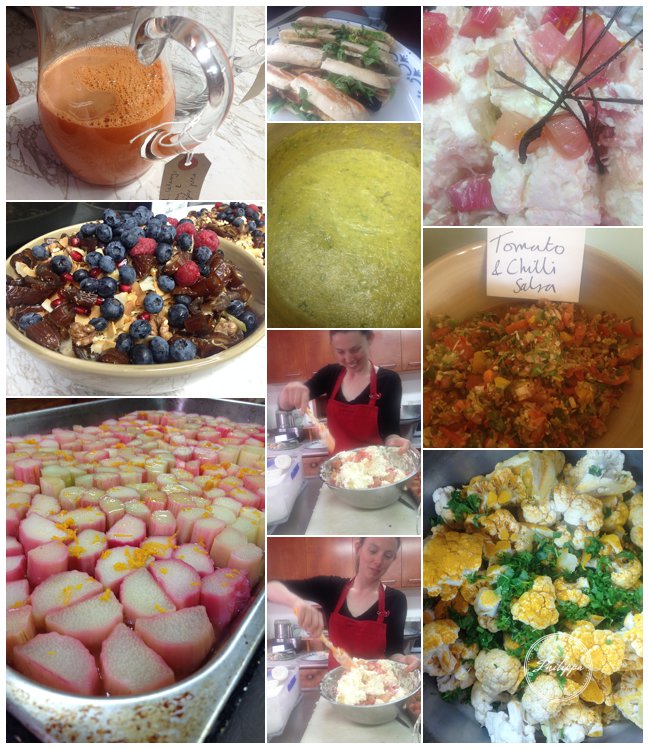 Power balls
These are really are a tasty healthy treat and with no sugar, gluten or dairy they are basically guilt free…
The measurements are a rough guide as you will see when making them if they need more dry or wet ingredients.
Date, brazil nut and goji berries
250g dates ( with stone removed)
75g brazil nuts
75g whole blanched almonds
1 tbs  goji berries
50g desiccated coconut

Soak the dates in boiling water for a couple of minutes till just soft. Drain well.
Blitz the nuts in a food processor till finely ground then place in a bowl
Blitz the drained dates till roughly a paste.
With your hands mix the dates with the almond and add the goji berries till you have a manageable "dough".  Add more nuts or dates if necessary.
Shape into balls (slightly smaller than a golf ball) and roll in the coconut.
Then they are ready to eat!
Store in a cool dry place in a sealed container.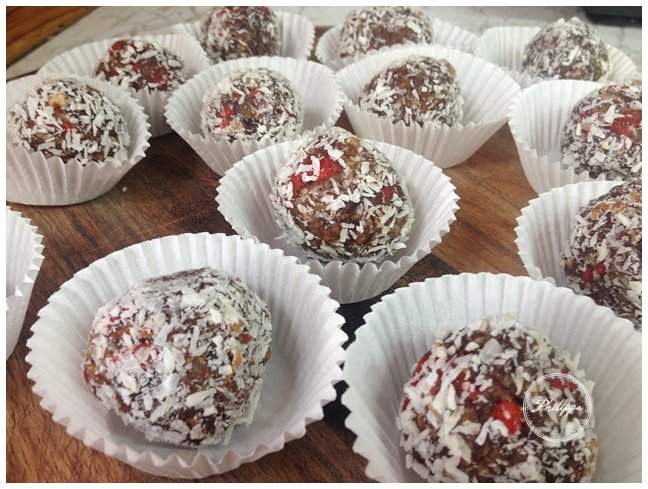 This recipe has huge possibilities so once you get the hang of them try different ingredients like;
Mango, ginger, lime and almond
Or
Apple, fig and hazelnut
 Next postcard from London and on giving my first cookery class…