Tackling picnics…
"There is something a little unusual we would like you to do this time Philippa"
"Oh, yes?" Thought I, not entirely sure what my client was going to ask.
For the last few years I have been booked to make the journey to the boating heaven of Itchenor and prepare a post shoot dinner, arm the client with a selection of dinner party dishes they can whip out from the freezer when needed over the coming year and cook for a few casual family dinners.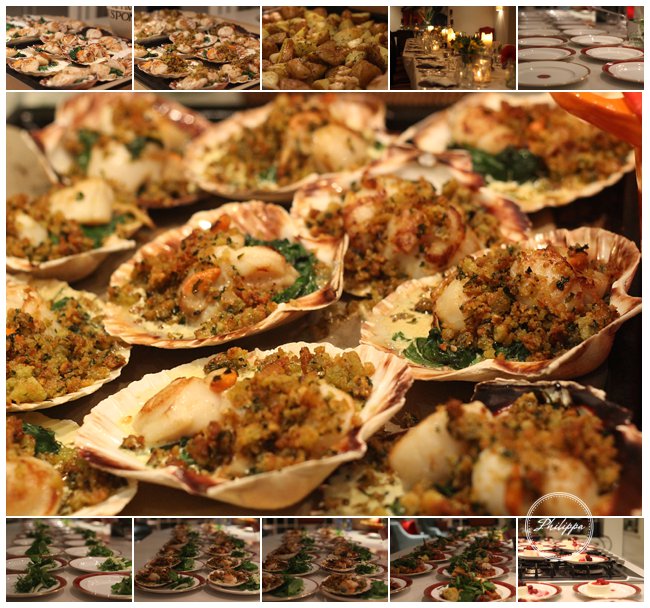 "We have been invited to THE Rugby on Saturday, we would like a pre match tailgate picnic."
"THE Rugby"? Thought I, quickly trying to remember which match that might be.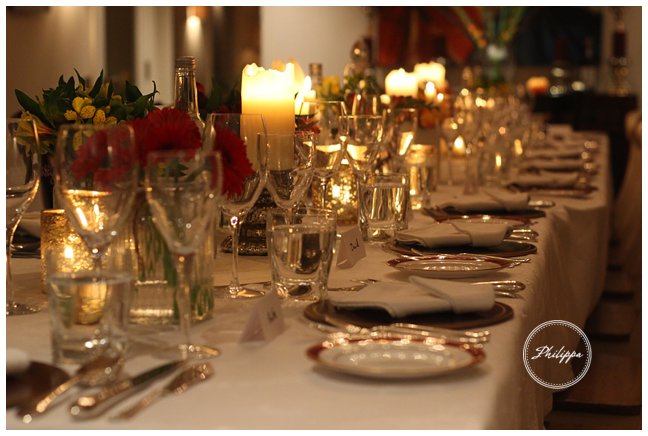 Part of the fun as a private chef is being exposed to so many different worlds. I have learnt more about the finance sector, the fashion industry, the art world, a bit on taxidermy, and a lot more on Scottish estates than I ever expected. I have found it useful and interesting to do a bit of homework on these varied matters hence my monthly diverse reading material ranges from Tatler to the FT and may include riveting reads like A Practical Guide to Algorithmic Strategies and Trading Systems and The Grouse in health and disease (ok the last two are still sitting by the bed). Rugby I am ashamed to say I know very little about.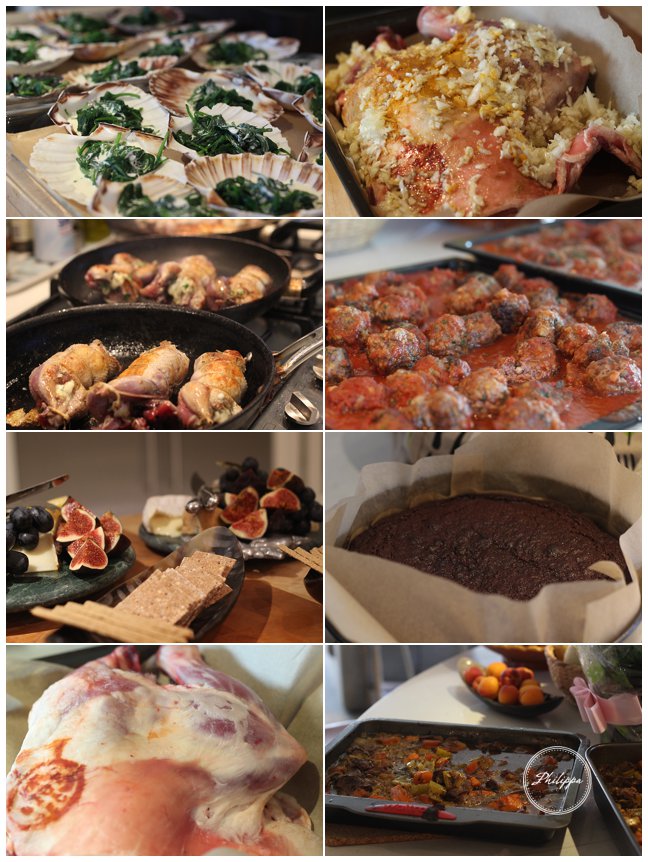 The plan was to drive to Twickenham, find somewhere nice to dine then off they would go to the match and then later that night we would return home in a state of celebration or misery (sadly we all know how the story ends).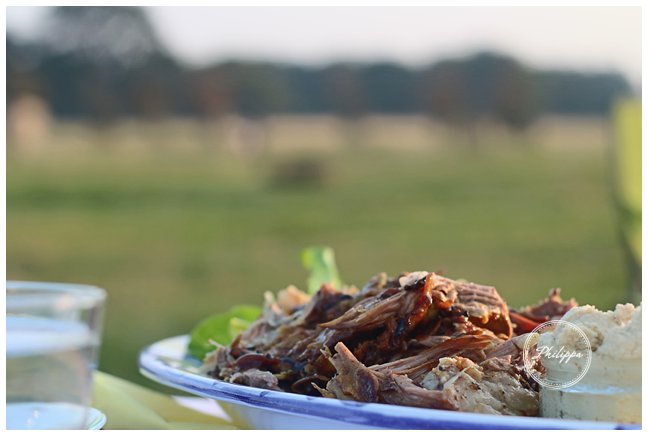 The picnic was a complete success despite on the way up a few anxious calls to those with local knowledge as to where we should have the picnic. There were good suggestions like a secluded little green patch they knew on the river bank by the Thames and less good ones like the local sports club car park or a friends driveway. We ended up in Bushy park , Richmond. The sun was almost ready for setting, the night was barmy warm for an October evening and the numerous stags who were rutting provided an unusual soundtrack to our al fresco dinner.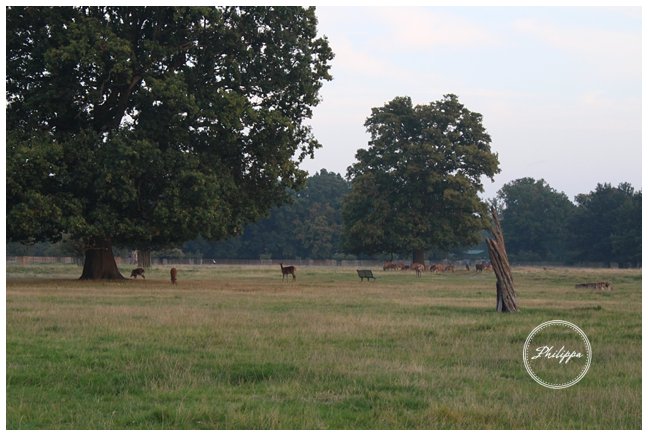 Within minutes tables, chairs, table cloths and hampers had been unloaded from the Landrover, champagne corks had been popped and the feasting had begun. The pre-rugby picnic menu read as follows:
Canapés
Crab on toast with lemon, parsley and chilli
Smoked salmon pate with crudités
Cheese pastry swirls
Main
Slow roast shoulder of lamb with cabbage, caraway, pine nut and yogurt salad, hummus, chilli sauce and flat breads.
Lobster brioche rolls
Dessert
Chocolate caramel brownies
Fruit Kebabs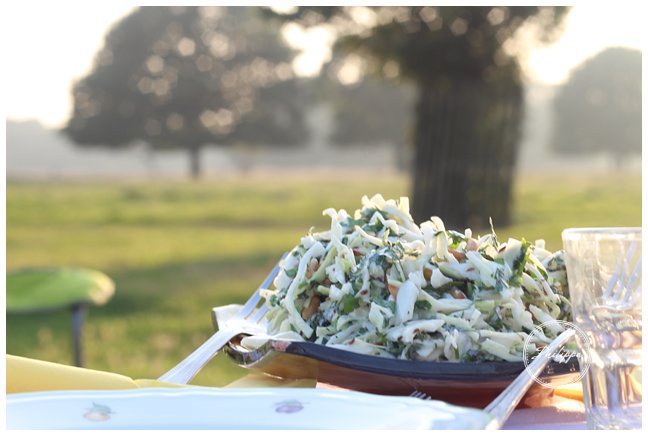 I wasn't quite sure of the precedent for a pre match picnic. Would it be like the ones at Glyndebourne where everyone tries to out do each other with candelabras and gulls eggs or would it be more a case of just making sure they eat some wholesome nosh as the nights can get a little wild at such events. I opted to go on the elaborate side. Personally I think if you are going to make the effort to go on a proper picnic you might as well go all-out on the food. Choose a few dishes you can tuck into straight away with the welcoming drinks and then maybe something like a chunk of meat that can be theatrically carved at the table.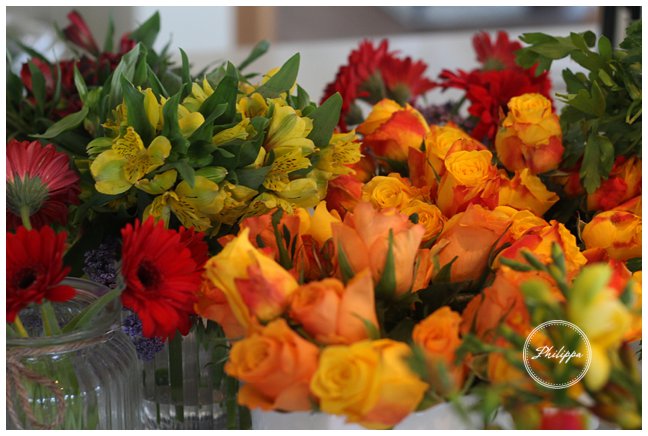 Passers by certainly were impressed with our spread and unfortunately so were their dogs with the slow cooked lamb bone, we even diverted the attention of a stag for a few moments before he spied his lady deer conquest across the park.
Picnic successfully consumed and the merriment underway the clients headed off to the match. We all now know what happened within the next few hours in the sad part of this tale but I wasn't sure how bad they would take it and how moods would be for the journey back home.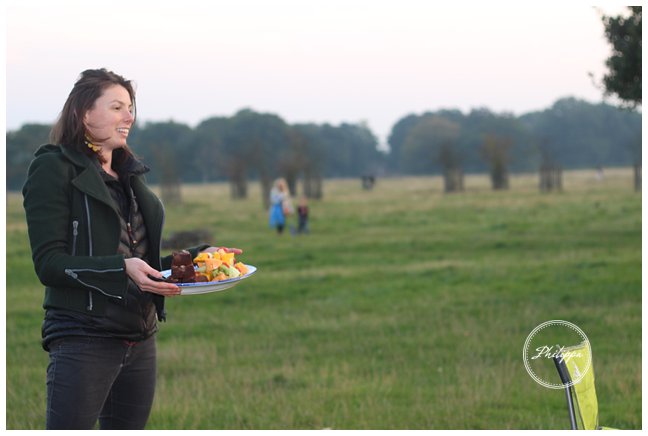 To help cheer things up I had at the ready trays of home made sausage rolls, glasses in the side doors and wine at the ready. This coupled with an impromptu Queen's Greatest Hits sing along and an education in Pink Floyd led to a very entertaining and fun ride home. For the record, I was driving and was stone cold sober but in full voice nevertheless!
So overall the day was a great a success and greatly enjoyed by our party. Yes we may have lost the rugby but we certainly did it in style.
This postcard recipe is for my chocolate caramel brownies, damp and with a serious chocolate kick they will theoretically keep for at least 4 days, that's if you can resist.
This week
Every home should have : a hamper
I'm driving: a BMW X5 and a Landrover
I'm loving : Royal park picnicking
I'm learning: about Pink Floyd
Dogs who tried to join picnic: 5
Owners who tried to join picnic :3
Chocolate Caramel brownies
Makes 12 squares
line a 20 x 20 cm brownie tin with baking parchment
250g 70% dark chocolate
250g salted butter
250g soft light brown sugar
4 organic eggs
1 tbs coco powder
130g plain flour
3 packs of Rolos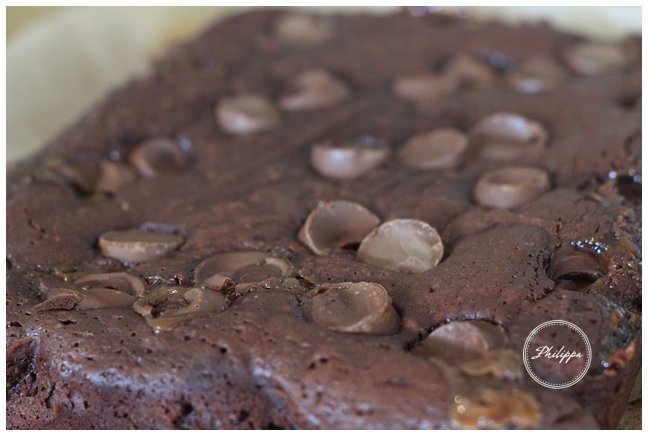 pre heat the oven to 170°
Melt the butter and chocolate together in a bowl set over a pan of simmering water.
With an electric mixer whisk the eggs and sugar together till thickened and at least doubled in volume ( 4 – 5 mins).
Fold the egg mix into the chocolate then fold in the coco powder and flour.
Poutr into the tin and scatter with the Rolos.
Bake on a low shelf for 30 – 40 mins (you want the slightest of wobbles in the centre to make sure they remain moist.
Leave to cool completely in the tin before cutting into squares.
You can take them out a little earlier from the oven then pop in the fridge for a few hours if you like your brownies to have a very fudge like texture.
Next stop, the Land of Macbeth…..