How to cook your dragon.
My coastal Boston to coastal Wales transition came as some what of a shock. Jet lag muddled with rain and chilly British waters was not a cocktail I was necessarily ready for. However once I had been persuaded that the best way to overcome the jet lag was indeed these chilly choppy waters I soon found myself happily immersed into my new surroundings.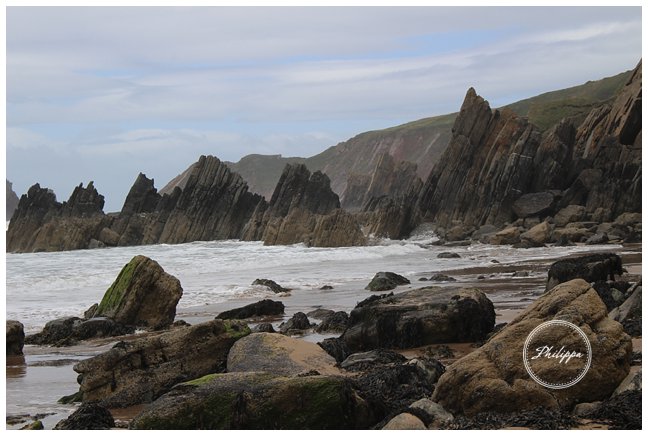 The area, besides being tremendously scenic with wild ponies, wild flowers and the occasional wild wave is also home to some rather delicious potatoes. The Pembrokeshire Early Potato , harvested in  May, is protected by geographical origin, similar to Champagne orParma Ham. They have been farmed here since the 1700s and it is said the spray from the sea is what makes them taste extra special. We were lucky enough to have a field of their later crop right next to the house, some of which may or may not have made its way into my cooking pot.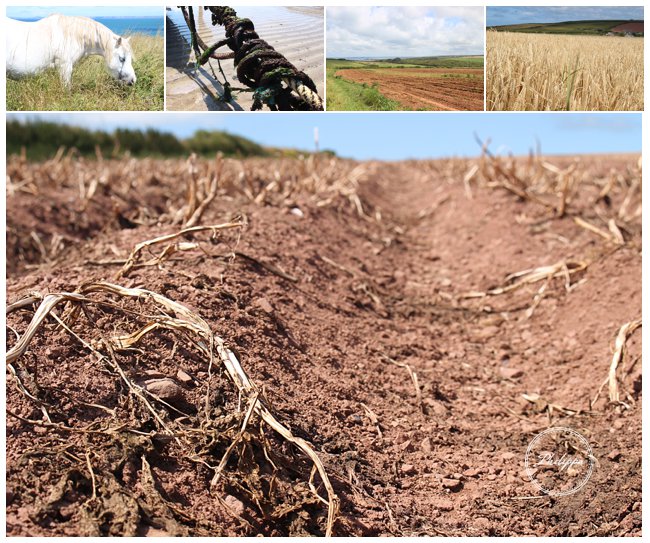 With all this potato talk and my location being in Wales you may think I am missing a trick with a leek and potato style recipe for my postcard however what really caught my attention was the dragons. Local shops seemed to be selling dragon mustard, dragon jam, dragon bread and dragon cheese, which was all very impressive I thought considering I had trouble even getting hold of a local mackerel, let alone dragon.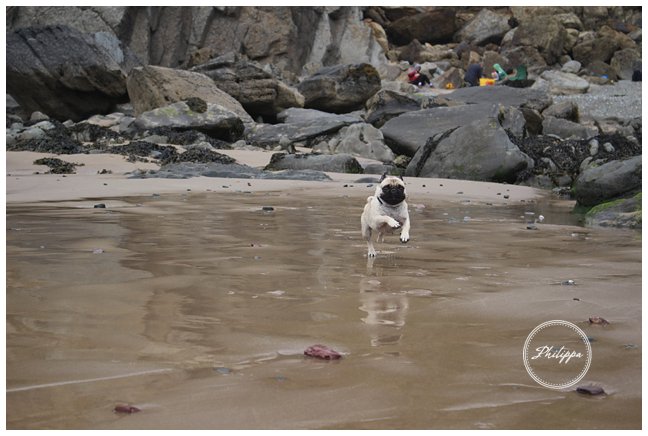 Legend has it that many blue moons ago the red dragon was fighting an invading white dragon and the shrieks from the battle were so terrible they caused death and destruction to the living. To deal with this dragon problem the king was advised to dig a pit, fill it with mead and lay a cloth on top. The dragons, as suspected, came along, drank the mead and fell asleep. The king wrapped the dragons in the cloth and buried them at Snowdonia.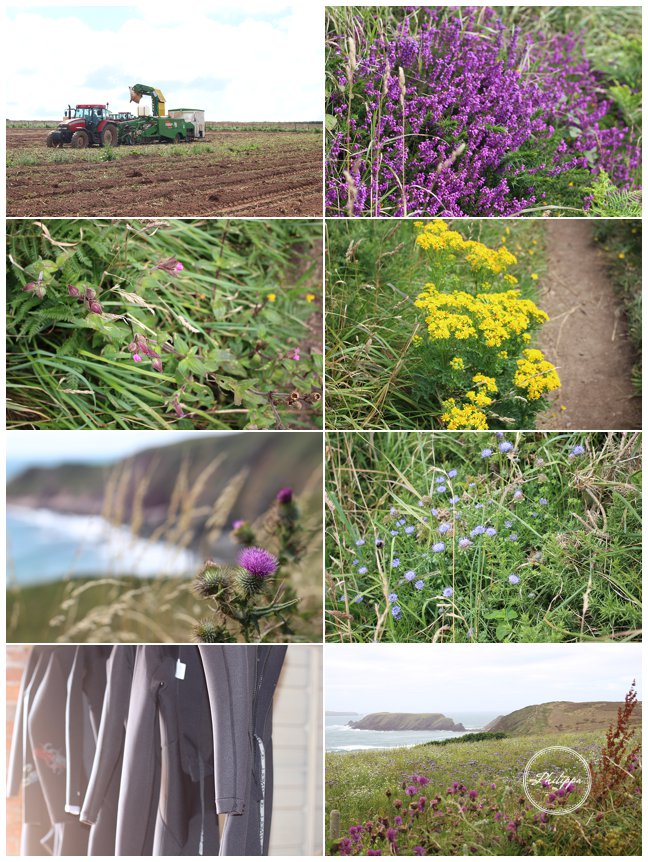 Some years later a new king tried to build a castle in the very spot where the dragons lay buried but every night unknown forces demolished any progress. The king is advised, to solve this problem, he needs to seek out a boy with no natural father and kill him. When they find such a boy and the young lad hears of his fate he tells the king the story of the two dragons. The king is persuaded to excavate the hill, release the dragons who can then finish their fight. The red dragon is eventually triumphant, and the boy, who we all know as Merlin, explains that the red dragon represents the Welsh who refused to yield to the Saxons.   For some the red dragon also marks the coming of king Arthur.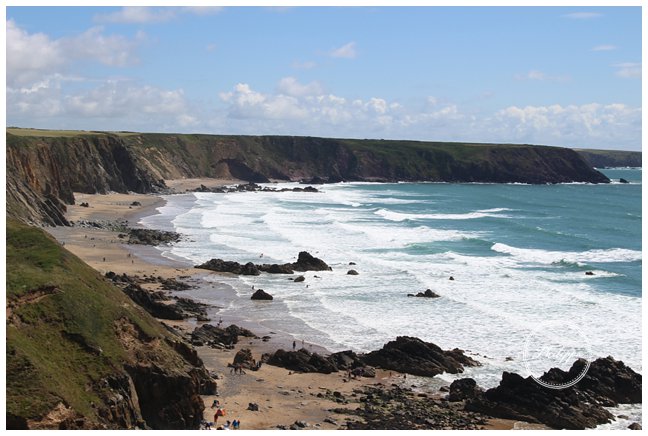 For this postcard recipe I give you Red Dragon sauce, although, as they seem to be constantly out of season these days I have substituted beetroot for dragon.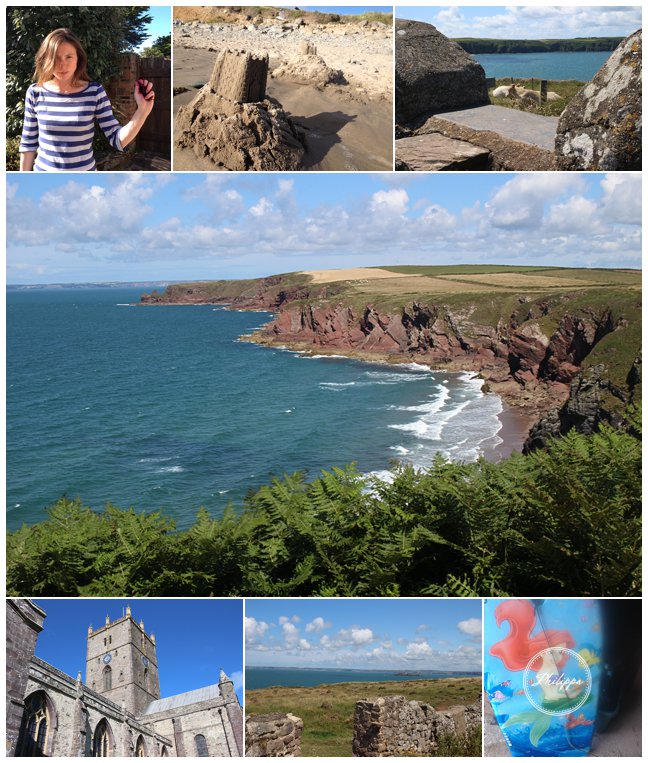 This week
Wet suits ARE my new LBD ( but literally for this week only)
Sandy sandwiches consumed : 0
Crabs caught :0
Every home should have: a fairy princess body board
Pembrokeshire potatoes scrumped : xxx
Dragons blood sauce
This sauce is great served with fish or meat and delicious with Pembrokeshire potatoes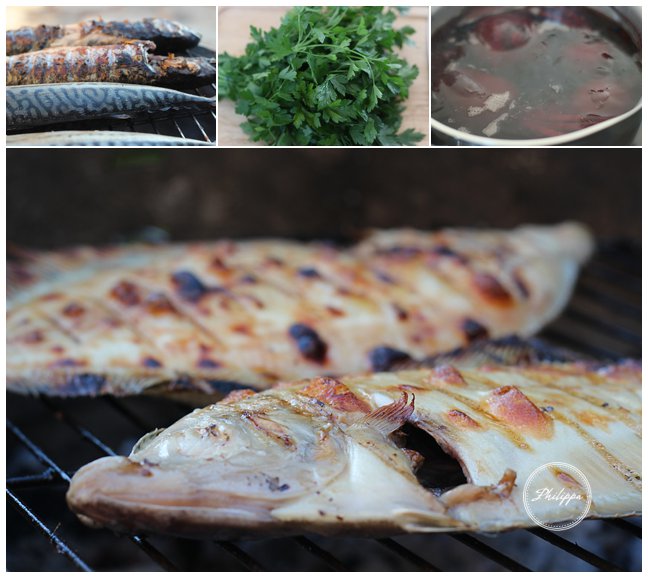 4 small /medium red beetroots
2 tbs horseradish sauce
2 tbs Dijon mustard
3 tbs crème friache
1 tbs olive oil.

Boil the beetroots in slightly salted water till cooked, then peel.
Blitz in a food processor till smooth then add the mustard, horseradish, crème fraiche and olive oil. Season with salt and pepper.
Blitz again and check the seasoning. Serve at room temperature with grilled chicken fish or some fine Pembrokeshire potatoes.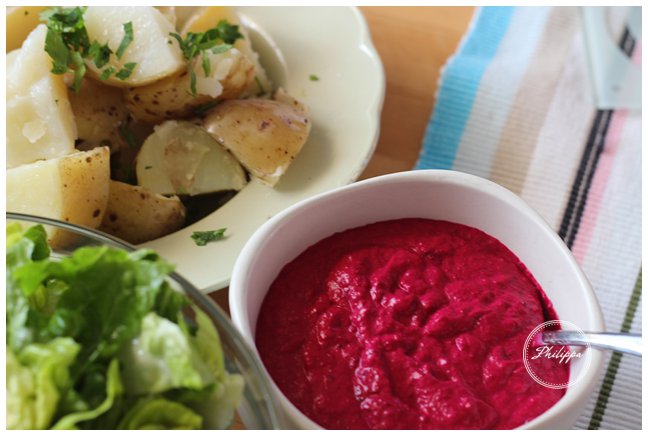 Next Stop…Provence.