Starting the party…
Friday, 8:30 pm. Outside the dining table is adorned with vases of mint and lavender, flickering candles, gleaming cutlery and beautiful French linen.  Long shadows are cast across the olive grove as the last of the evening sun casts a pink haze over the Alpilles hills and the indefatigable cigals provide the music of Provence. The guests are about to arrive.  Snapping out of the dreamy bliss that this kind of setting lulls you into, party season here has definitely kicked in and the food has been flying out the kitchen.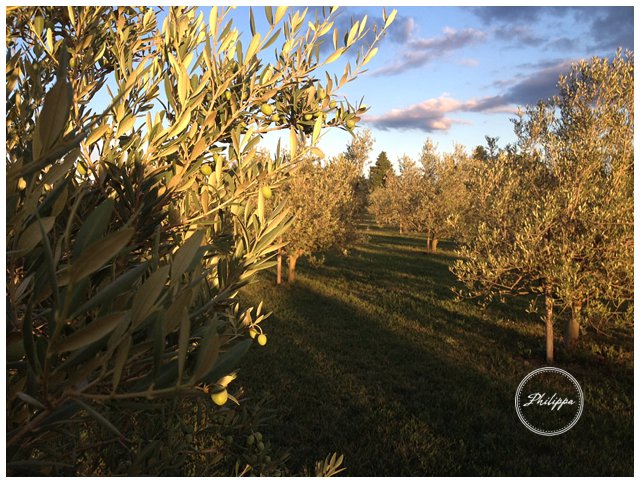 The evenings menu read as follows;
Amuse-bouche
Garden fig, spinach and feta fataya with honey and mint yogurt
Starter
Salad of pan fried quail breast with toasted hazelnuts, apricots, chicory and sherry vinegar.
Main
Grilled whole bream with roast potatoes, fennel, black olives, aubergine and rosemary.
Cheese
 with fig jam and walnuts
Dessert
Apple sorbet served with shots of chilled French gin.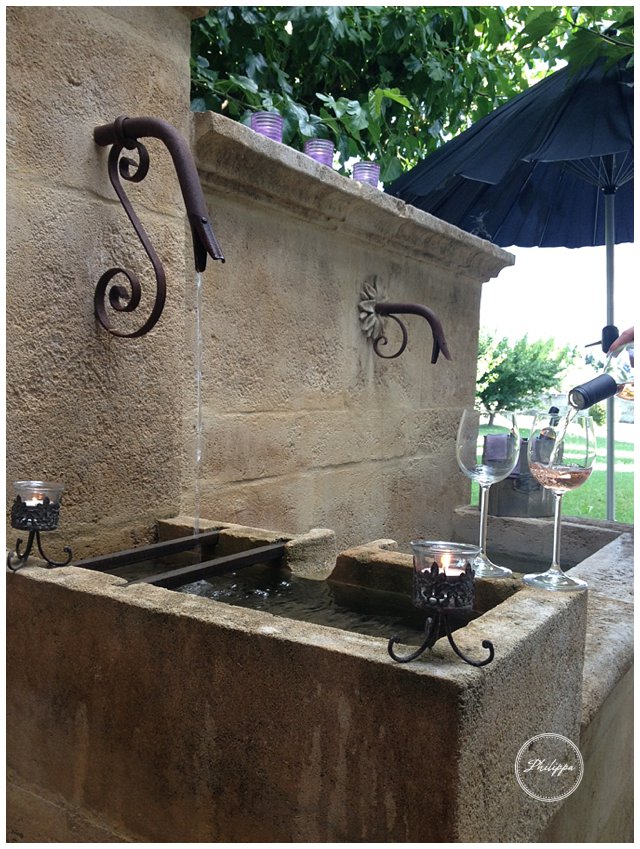 Most gatherings start with a bottle or two of delicious local rosé (Mas de la Dame and Domaine Guilbert being two of my current favourites) along with a little something to nibble.  I am not sure how I feel about the word canapé, taken from the French word "couch", I much prefer amuse-bouche, to amuse the mouth, for me a much more appealing thought. Before becoming a private chef I never gave much thought to these pre dinner snacks.  In the restaurants I worked they were generally not required and I rarely go to the sort of function where they would be served. Although I did go to one at Nobu where sensational platters of sushi were brought out. Myself and a chef friend promptly placed ourselves strategically  by the kitchen doors to get first dabs and so of course failed to do any networking but did get a veritable feast.
Now I find a certain amusement in thinking about and creating them.  Its hard to be original and there are some classics that truly are delicious when well executed; smoked salmon blinis, raw oysters, devils on horseback and so on but as variety is the spice of life I am always looking for new ideas.
Duck eggs and celery salt ( the duck eggs were a delightful gift to the hostess and swiftly got eaten)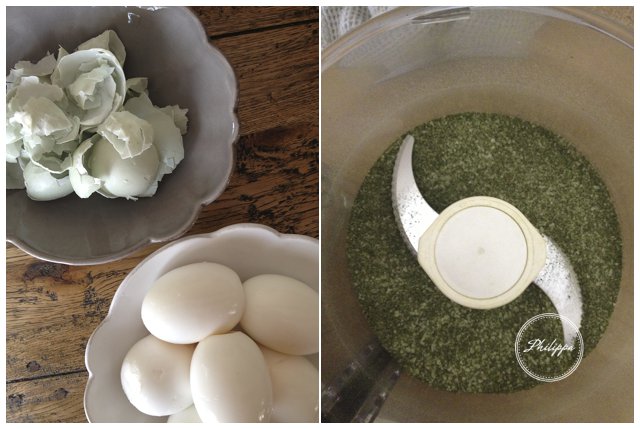 Hummus with crudités and poppyseed crisp bread, potted trout with toast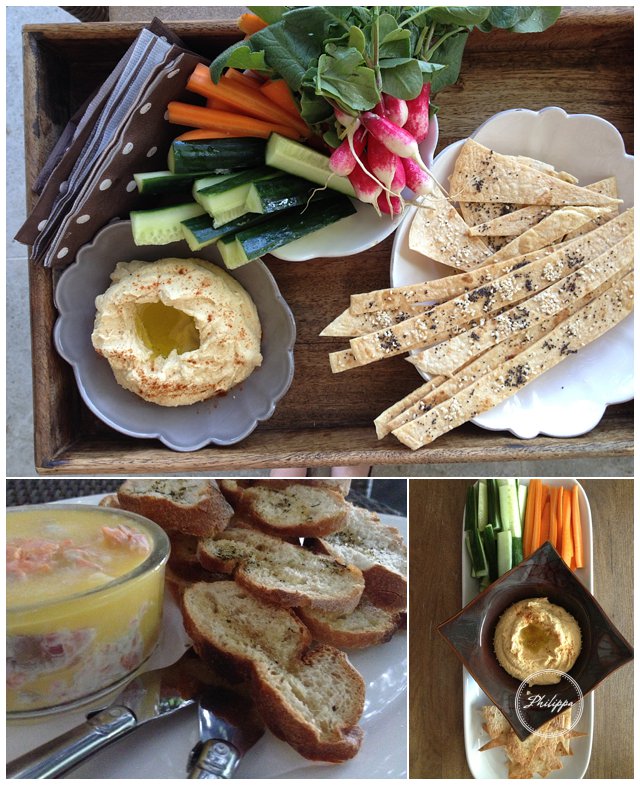 For small parties I quite like something that needs a little explaining or has some personal touch like produce that has been picked from the garden.  I have been playing around with fillings for the Lebanese fataya and as we have an abundance of figs to use I made a very popular fig, spinach and feta variety with mint and honey yogurt (recipe below) .  The garden has also been producing an abundance of courgettes along with their flowers which have been making a few appearances pre dinner.
Young courgette batons deep fried with chilli, mint and vinegar ( served on the F.T. market dependant)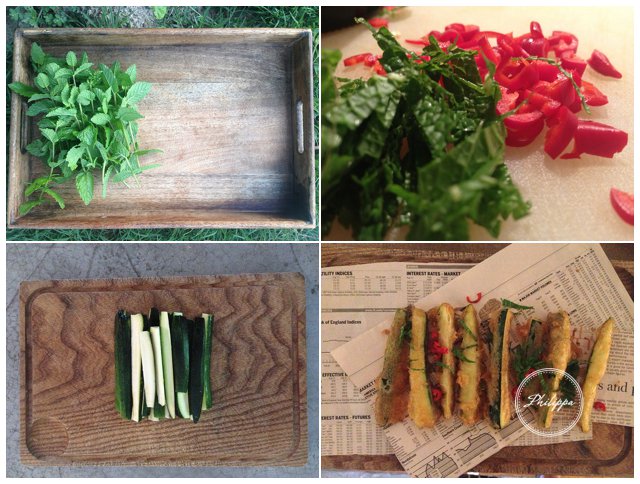 Courgette flowers with ricotta, honey and mint.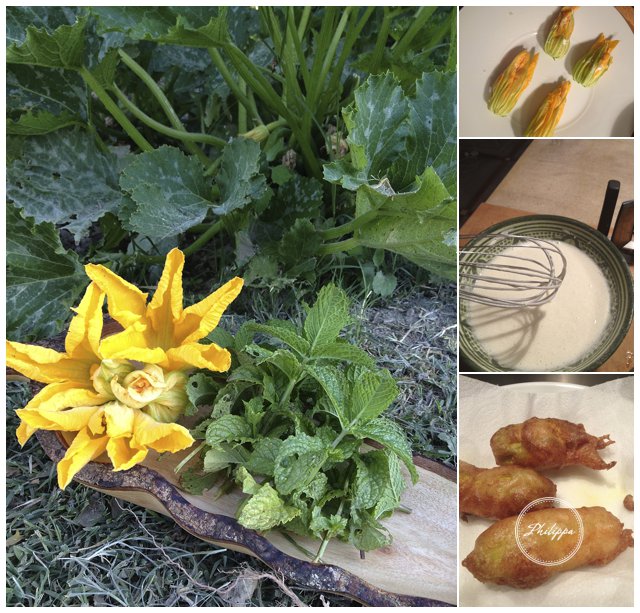 A fine way to start the evening, along with a glass or two of the ubiquitous Rosé.
Finishing the evening with another flourish after dessert can be dangerously close to over kill, however a little something with your coffee or vervain tea can also be a delight.  Chocolate is an obvious choice. In St Remy there is the renowned chocolatier Joël Durand and his chocolate alphabet collection. Personally I am not sure if I have met anyone I liked enough to share a box of these with, they are so good. Instead my favourite finale at present is 3 gently toasted almonds discreetly placed on the saucer and a sharing bowl of juicy iced cherries.  So when the last cigale has finally stopped chirping and the cigars are lit everyone feels well and truly replete.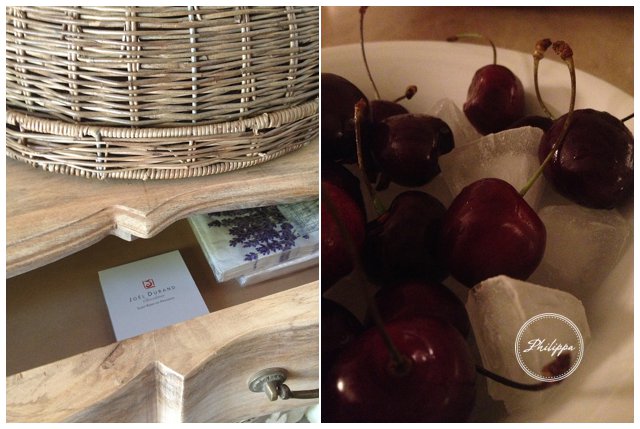 Fig, spinach and feta fataya with honey and mint yogurt
Fataya dough
White Bread flour, 250g
dried yeast, 7g
warm water, 150ml
fine sea salt, a pinch
olive oil, 1tbsp
Mix the flour, yeast, salt and oil in bowl, add the water and knead until smooth (about 8  to 10 mins) leave to prove until doubled in size ( it will take about one hour)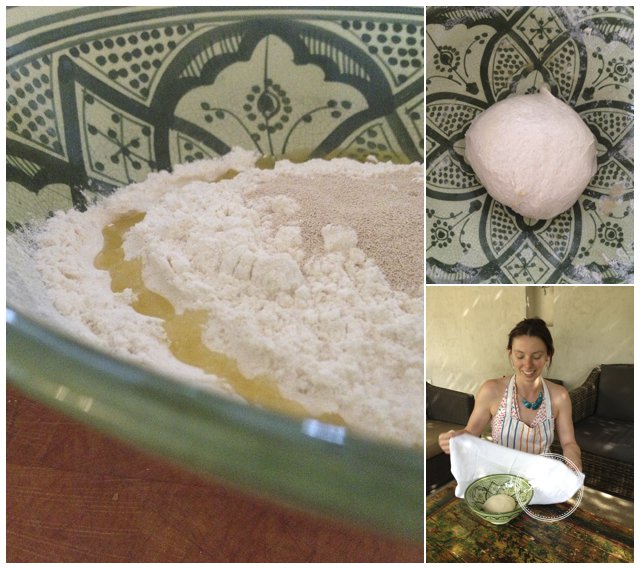 Filling
Spinach, 150g
Finely diced white onion,1
feta crumbled, 1oog
Ripe figs, 2
Slowly fry the onion in 1 tbsp olive oil until lightly cloloured and sweet. Add the spinach and cook till wilted. Drain off any excess liquid. Chop the figs and add to the spinach along with the crumbled  feta.  Season with salt and pepper.
When the dough is ready, divide it into 12 equal (ish) balls. Roll them out into disks and brush with water, place a dollop of the fig mix in the centre then bring together into a triangle. I snip the corners to stop from getting an overload of bread.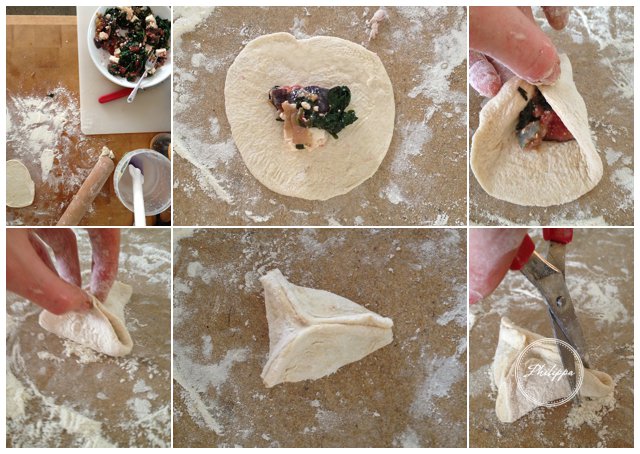 Place on a lightly floured baking sheet and bake in a 180 c oven for 12 – 15 mins until golden.Serve warm with a yogurt and honey dip.
Yogurt dip
3 tbs plain yogurt
1 tsp runny honey
4 mint leaves finely chopped.
Mix all the ingredients and pour into a small bowl for serving.