Hark to herald the fish pie
Heading back to London on the train, after a very quick nip to Dorset, I found myself checking my calculations:
18 kilos of fish,
10 kilos of potatoes,
a dairy herd's entire supply of milk,
2 kilos of cheese
The man in the suit who sat next to me on the train must have thought he was sitting next to some crazy lady with her mutterings of smoked haddock and calculations of how much butter to use to make a million pints of white sauce. That was until he got his lap top and phone out and sounded just as distracted frenziedly working out some project evolving drums of paint, car parks and overtime.  By the time we had reached Waterloo I think we had both managed to come to our final conclusions and scurried off in opposite directions to complete our plans.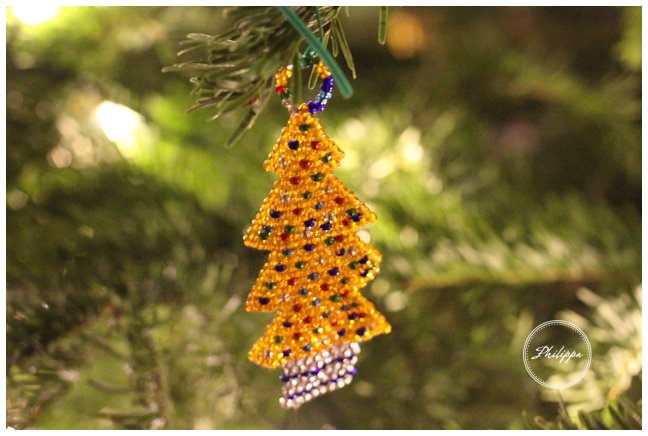 My job was to cook for aChristmas party in West London where guest numbers were estimated between 50 and 120 people.  The Party's menu read as follows:
Canapés
Gougéres
Bresaola and balsamic
Beetroot Hummus
Chili Crab cakes
Smoked salmon blini
Main 
Fish Pie and Winter Salad
Dessert
Tiramisu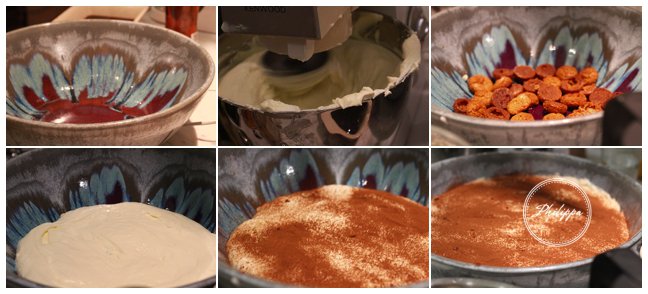 I think Fish pie is a great idea for large parties, besides being super tasty and a crowd pleaser you can prepare it advance, it can be eaten with just a fork so no need for formal seating and keep hot for a while so doesn't matter if not everyone eats at once.  Making 100 portions of it I have to say was a serious workout with the chopping, stirring of roux and carrying the dishes from here to there. I have to make fish pie for 30 next week but I guess in comparison it will seem as easy as knocking up dinner for two.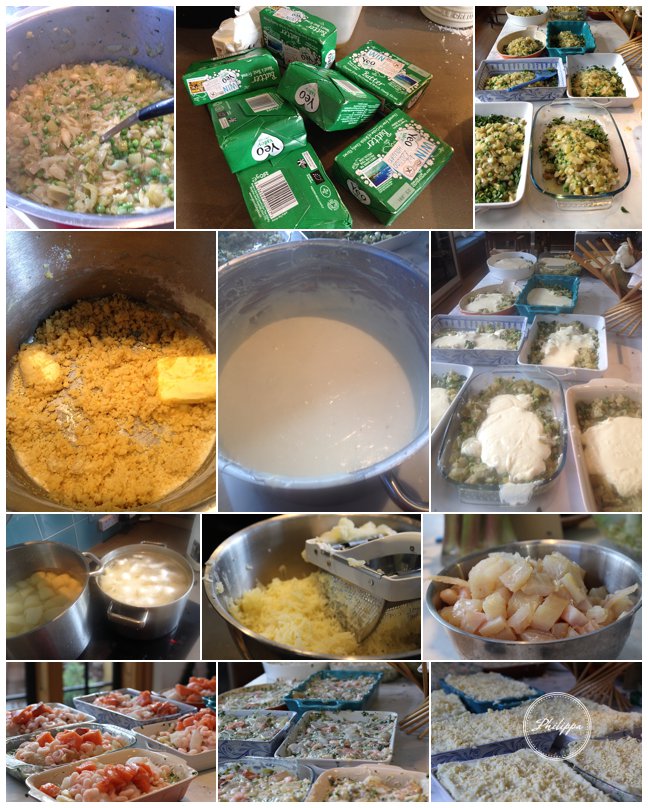 The party was a great success and as the canapés and aperitifs flowed and when the carol singing started the noise levels got pretty impressive.  The only problem was that my cue to get out the fish pies and dress the salad was when the group who were singing got on to "Hark the HeraldAngels Sing" .  Now to be honest I am sure the group were very good at singing but through a crowd of 70 others merrily chatting away suddenly every carol sounded like Hark the HeraldAngels Sing.  On tenterhooks in the kitchen, unable to pass through the crowd, I desperately listened to try to catch a few words of whatever carol they were on.

I realised that quite a few carols have the words 'glory', 'peace', 'king', 'Bethlehem' and I admit I almost made a false start with dressing the salad (I know, shock horror indeed!)  I was saved however when above the noise I recognised an impressive rendition of the final verse of Hark the Herald and so as the words  "Sing Choirs of Angels" were drifting through the house the fish pies piled out of the ovens and huge plates of salads with pomegranates, toasted almonds and roasted squash were assembled.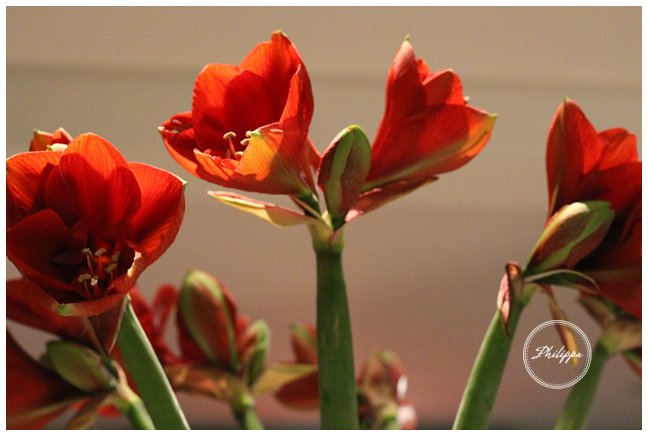 This postcard recipe of fish pie (Ihave scaled down the quantaties!) I hope will be of use over the festive period as its good to have a change from eating loads of meat and it's a great way to feed a crowd.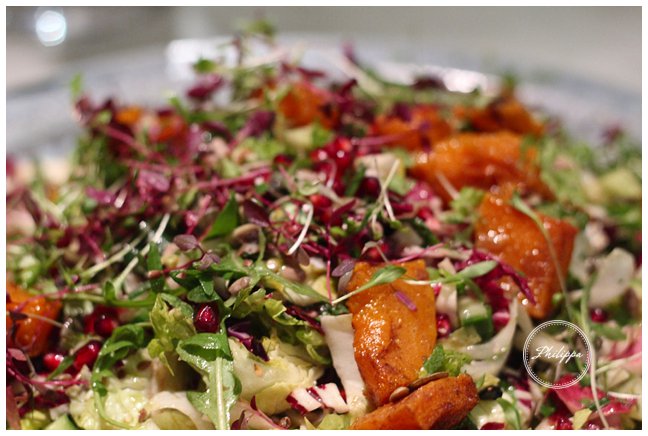 This Week:
Mince pies consumed : 1
Mince pies made: 0
I've developed a slight anxiety complex when I hear: Hark the HeraldAngels Sing
Seen: 7 swans a swimming (in Hyde Park)
Fish Pie
Feeds 12
Mashed potato topping
1 kilo of mashing potatoes(ie Maris Piper)
40g butter
150 ml milk
Fish pie filling
2 tbsp. olive oil
2 heads of fennel
3 white onions
6 sticks celery
4 tablespoons of capers or chopped gherkins
4 tablespoon chopped parsley
450g smoked haddock; skinned, deboned and chopped into bite size pieces
300g salmon, deboned and chopped into bite size pieces
300g white fish like Pollok, deboned and chopped into bite size pieces.
250g raw prawns
White sauce
50g butter
100g plain flour
800ml milk
100g grated cheddar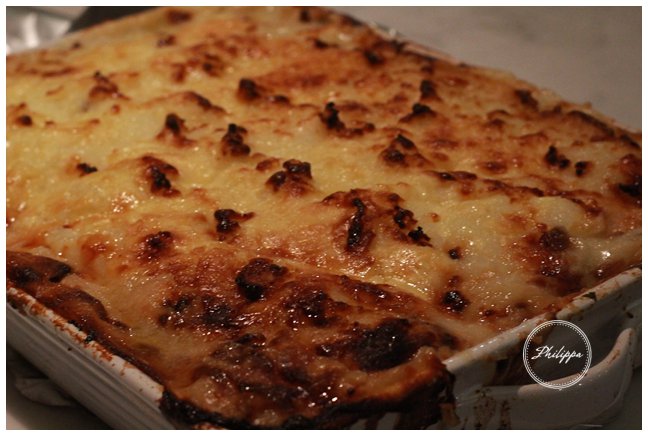 Peel the potatoes and put them on to boil. Once soft drain and mash add the 40g butter and 50 ml milk and beat the potato for a minute or two with a fork so smooth and fluffy.
Meanwhile
In the olive oil fry the onion, fennel and celery. Season with salt and pepper.
Make the white sauce by melting the butter in a saucepan, when melted add the flour and whisk. Slowly add the milk whisking continually, it will start very thick, then get very liquid then thicken again.  Season with salt and pepper.
*To the white sauce add the fish, sautéed vegetables , capers and parsley. Mix well then pour into your pie dish.  Top with mashed potato and finally the cheese.
Bake at 180° c  for 40 mins. or until piping hot and golden on top.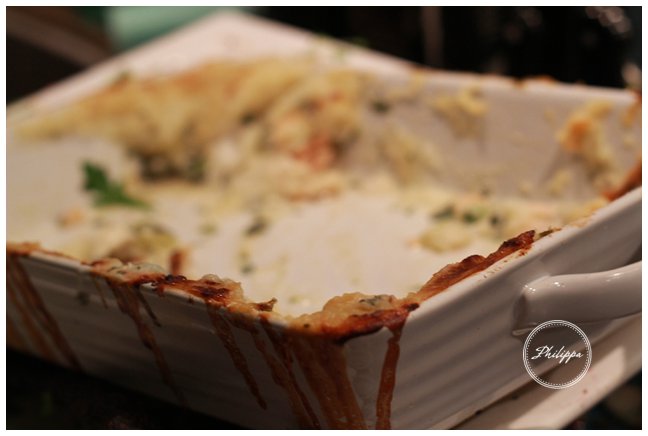 *If making in advance to cook later let the white sauce and vegetables cool before adding the fish as its dangerous to semi cook the fish.  Once fully assembled keep in the fridge till ready to cook.
Next stop…Wales.