To play the king…
I spent a fun New Year cooking in a chalet in Val d'Isere, and despite the lack of snow I made sure there was no lack of cake.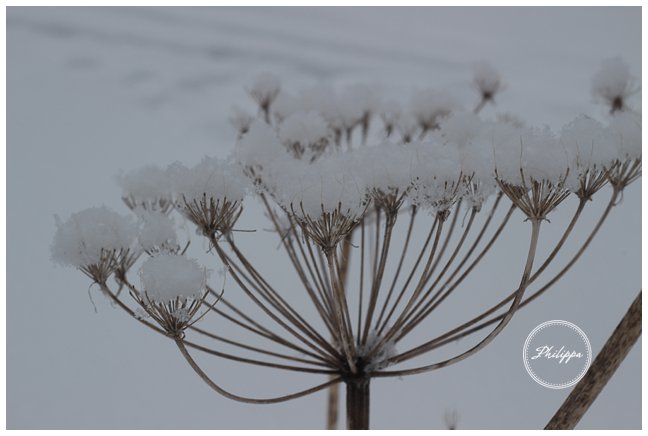 Cooking for ski parties is another one of those jobs, like the shooting ones, that allows you to be fairly liberal with the butter and cream. I do find myself being slightly less precious about seasonal and local as when you are 1800m up in a snowy mountain, choices can be fairly limited. In these sorts of resorts though there are generally excellent butchers, green grocers, cheese shops and even decent fishmongers – although I drew the line at buying spider crabs from Japan.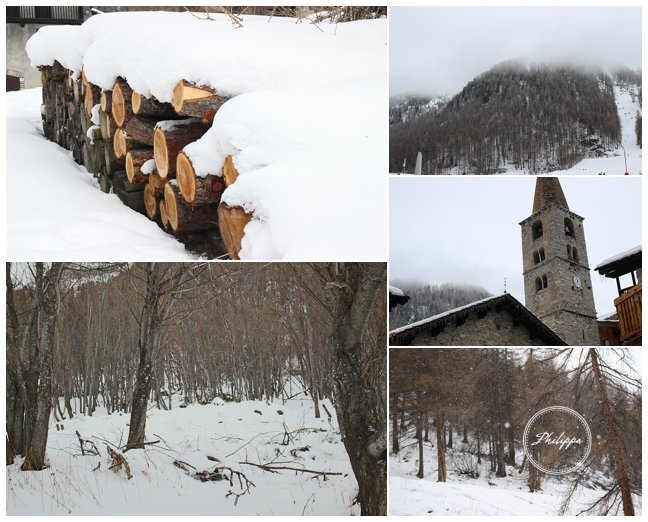 Around New Year in various places in Europe, including the south of France, you will see stacks of 'Galettes des Rois' eagerly being bought and taken home. This 'King Cake' is said to celebrate Epiphany – the visit from the three Kings to Jesus.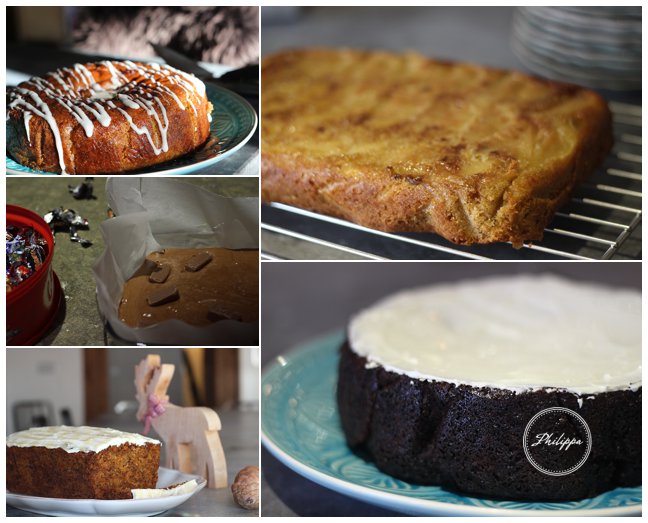 There are several variations including ones with candied fruits, frangipanes, bread like casings, flaky pastry and spices. Inside each there is hidden a trinket said to represent baby Jesus and who ever gets the slice with it in gets to play King for the day and apparently has to make it their shout when buying next year's cake. Back in the day a fava bean was used and then more recently a little plastic or porcelain figurine– unfortunately due to modern bakers not wanting to be blamed for choking anyone they will now often leave the trinket out for customers to hide themselves.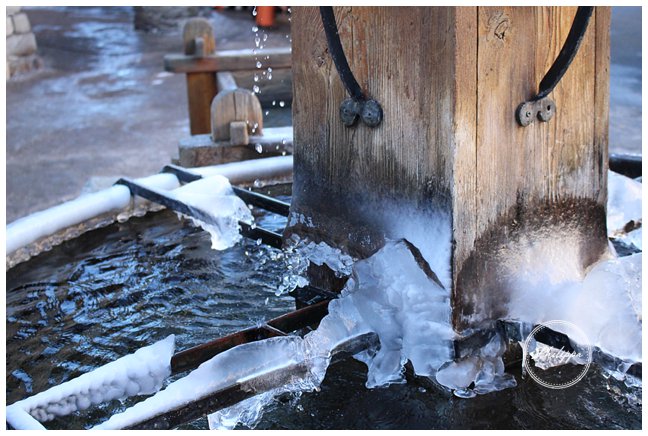 For New Year I baked a Gallette de Rois for the group and hid a hazelnut in the cake as my King. The children especially were keen to dive in and I was rather amused as the second youngest had their slice, didn't find the nut then asked,
"so what happens if no -one finds the nut"?
"I guess we will just have to be a democracy" says eldest.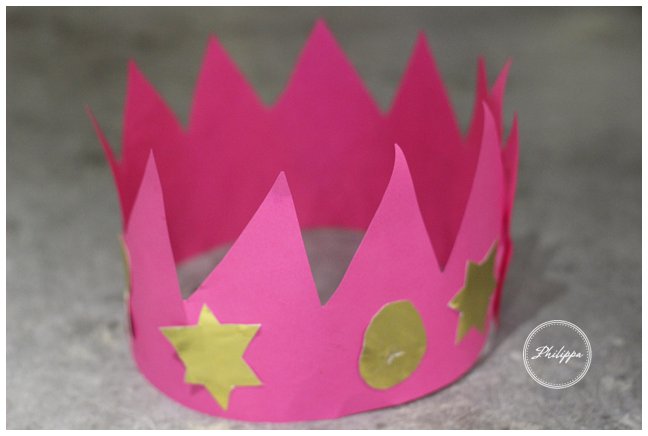 The nut was found, we crowned the King and celebrated the rest of New Year in regal style.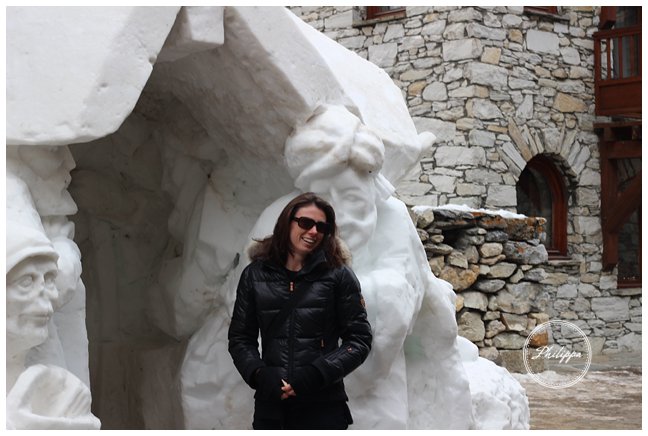 This week:
Every chalet should have: a deep bath
2016 running butter total: 10 of 10
2016 running egg total: 43 of 43
I'm traveling by: plane, trains and busses (sadly not skis)
I'm loving: My scenic walk to the boulangerie
Galette des Rois
2x 25 cm circles of puff pastry
1 egg yolk mixed with 1 tbs milk
50 g ground almonds
70g ground hazelnuts
1 whole hazelnut
100g catser sugar
2 tbs honey
120g soft butter
2 eggs
1 tsp vanilla extract
1 tsp ground cinnamon
½ tsp ground nutmeg
1 tsp almond extract
50g plain flour.

Pre heat the oven to 180°C
Beat the butter, almonds, ground hazelnuts, honey and sugar together for a couple of minutes.
Then whisk in the eggs, spices and extracts and finally the flour.
On a large baking sheet lined with baking paper lay one of the circles of puff pastry brushed with the yolk mix on both sides.
Pour the almond mix into the middle leaving one inch from the edge.
Poke the whole hazelnut somewhere into the batter.
Lay the second pastry circle on top.
Crimp the edges and poke 5 small holes in the top (to allow steam to escape.
Lightly score with a pattern (I chose the fleur – de –lis) then brush the with egg yolk.
Bake for 30 mins by which time the pastry should be puffed up and golden.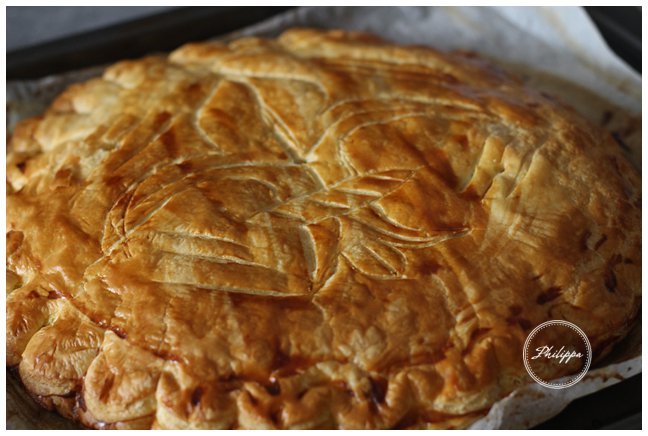 Serve warm or cold (I like mine with cream but that's really not done in France).
Who ever gets the whole nut gets the crown!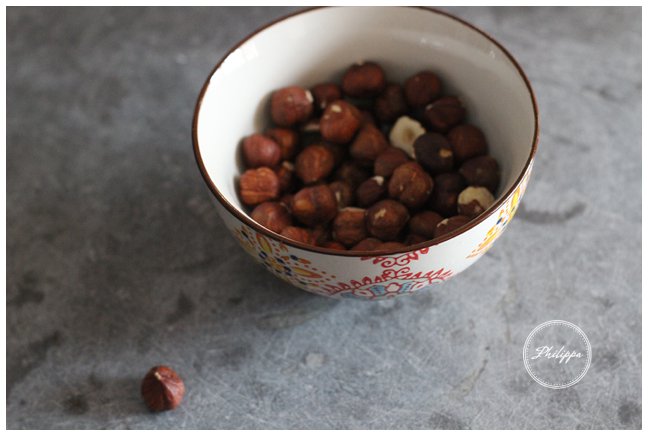 Next stop … Singapore.