An accent waiting to happen.
I just can't help myself. Whenever I hear an accent I naturally seem to try and copy it. Last week I was in Dublin giving a cookery class and whipping up a birthday supper for a group of friends and family. Having spent a fair bit of time in an around Dublin (and having spent much of my childhood larking around on the stage) I found myself all too quickly slipping back into the lyrical accent and starting to use numerous fun expressions the Irish are so fond of. This of course is fine except I find the Irish accent (or my version of one) particularly sticks with me for a couple of weeks after exposure so when I returned home my sister, who has some training in sociolinguistics, instantly picked up that I had been in Ireland. Though in a way I was pleased, as at least she didn't ask from the way I spoke if I had just returned from Wales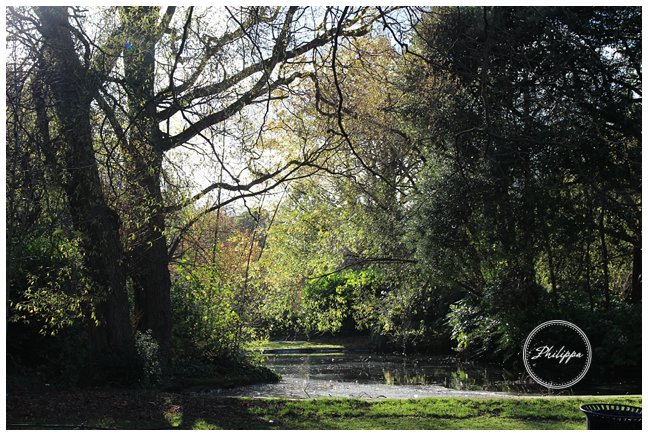 The cookery class was for a group of 10 female friends who were all rather experienced in the kitchen and were mostly looking for new inspiration. Throughout the day we whizzed up many dishes and talked through various techniques. This was in-between everyone chipping in with stories and catching up on news. I had forgotten how many conversations begin with,
" You know your man…." And then proceed really speedily with the story.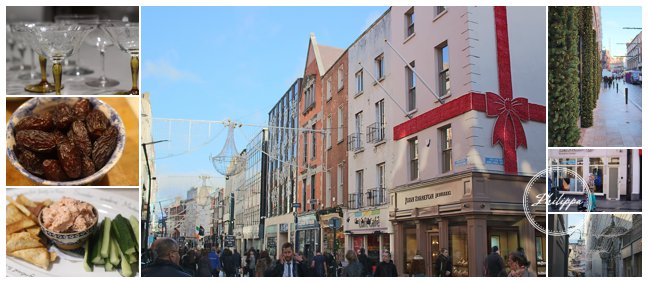 Of course if you don't know whom ' your man' is referring to, one can feel rather lost. Also if there are about 6 stories about various "man's " going on, pretty much simultaneously, you can feel completely bewildered, as I did about half way through the day. However we were all having a good time and the cooking was going 'grand' so I decided not to worry.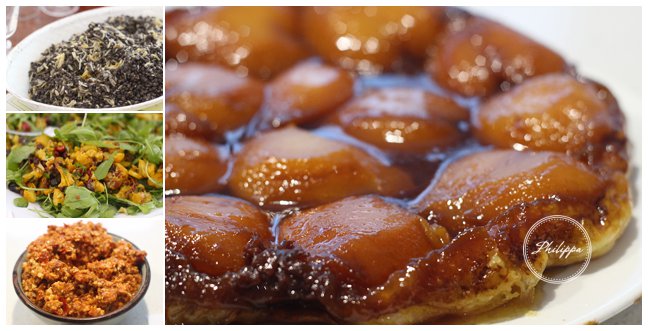 The birthday dinner, which was the take place in the same kitchen, was to be a relaxed affair. Canapés and cocktails to start then a sharing main course and dessert to finish. The cocktail, this postcards recipe, is my current favourite and I totally urge you to give it a go, especially as we swing into the festive party season.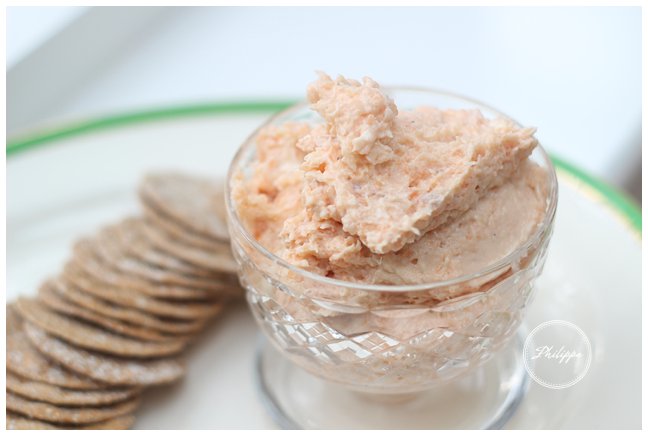 No sooner though had I felt myself getting back into the Dublin vibe it was time to pack my bags, hop back across the Irish Sea and begin the journey north to Perthshire.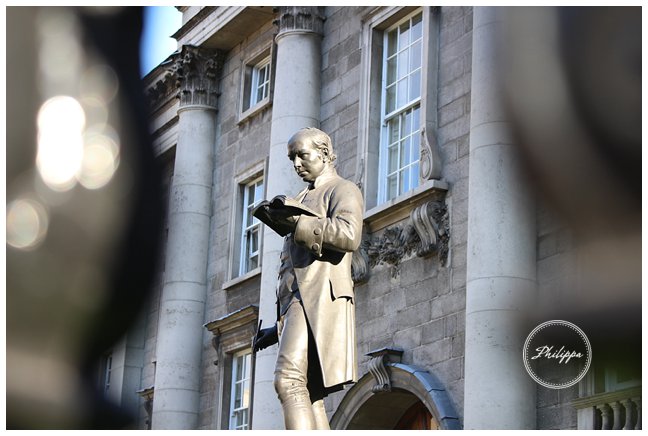 This week
Every home should have: a boiling water tap.
Times 'T'anks a million's " was said : a million
Candles blown out: too discreet to say.
I'm reading: I am Malala
Creatures I have been compared to: an octopus and a panther (!?).
Hunters delight – Mezcal, gin hibiscus, lime and fizz cocktail
A friend who has just returned form Mexico bearing gifts is the inspiration for this new party piece. Mezcal is similar to tequila but has a wonderful smoky flavour. The hibiscus flowers are mostly used to make lemonade out there but as she handed them to me with a twinkle in her eye she suggested I would probably think of something else to do with them…
300ml Mezcal or tequila chilled
300ml Gin chilled
1 x bottle Prosecco or cava chilled
1 small handful of dried Hibiscus flowers
300g White Sugar
200ml water
5 x Limes, zest and juice. Plus 6 thin round slices.
Serve 6 coups (or 2 with guaranteed top ups)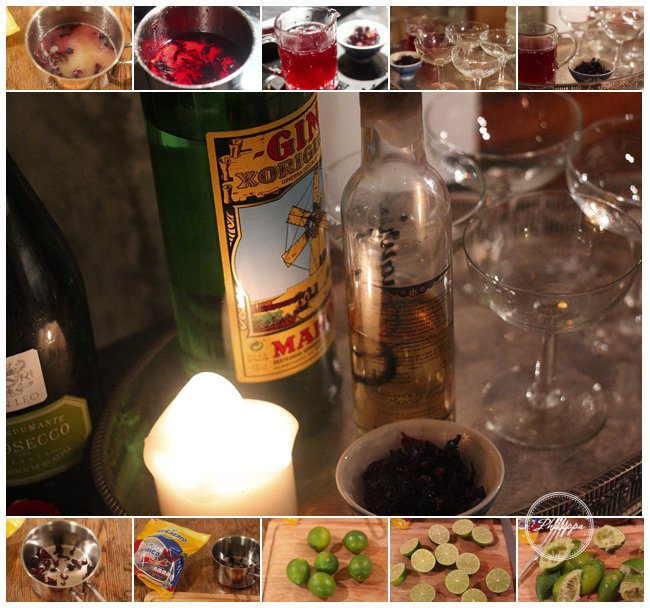 In a pan heat the sugar, water, the lime zest and hibiscus flowers, bring to a simmer and cook for 5 mins. Leave to cool then strain (keep the flowers for decoration) and pop in the fridge till chilled. Once cool stir in the lime juice.
To serve mix equal parts gin, mescal and the lime/hibiscus syrup and fill the coups 1/3 full.
Top with prosecco and decorate with a hibiscus flower and slice of lime.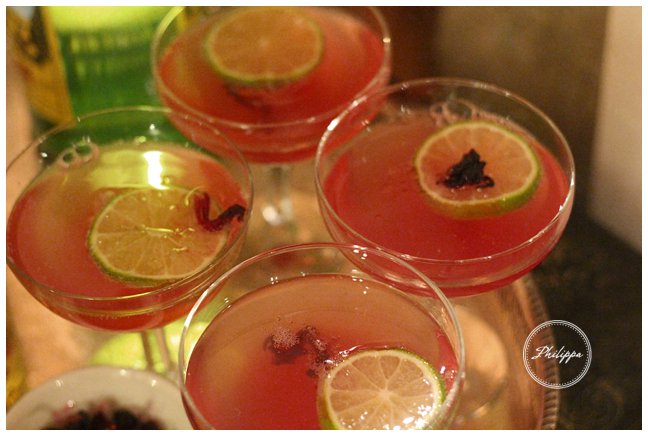 Next postcard from Perth's weekend pheasant shoot..