Turtles of the Caribbean
Did I think twice about taking a last minute job in the Caribbean in mid February?
No I did not ! I had started to pack while still on the phone completing the details and getting the job description.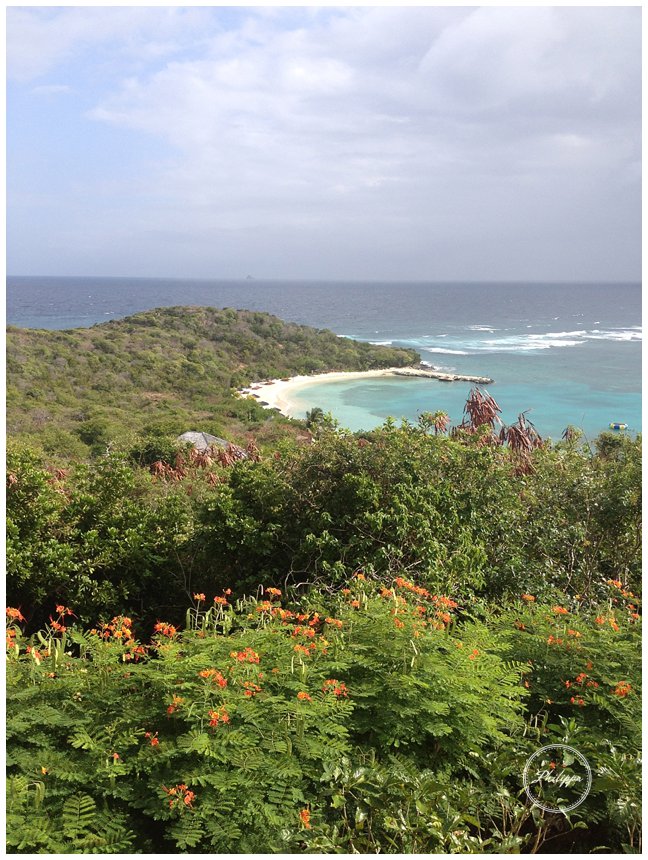 The gig was to go and cook for 10 guys doing a boot camp on the incredibly stunning island of Canouan. The name comes form the Arawakan word meaning turtle and as the cute little creatures are everywhere, it is very aptly named. Their favorite spot seems to be hanging out in the middle of the road. When driving around you simply don't wait for a turtle to get out the way so you are forever getting out of the vehicle, picking them up and moving them to the other side. I began to feel racked with guilt though as half of the time I never new which side of the road they had intended to finish up on.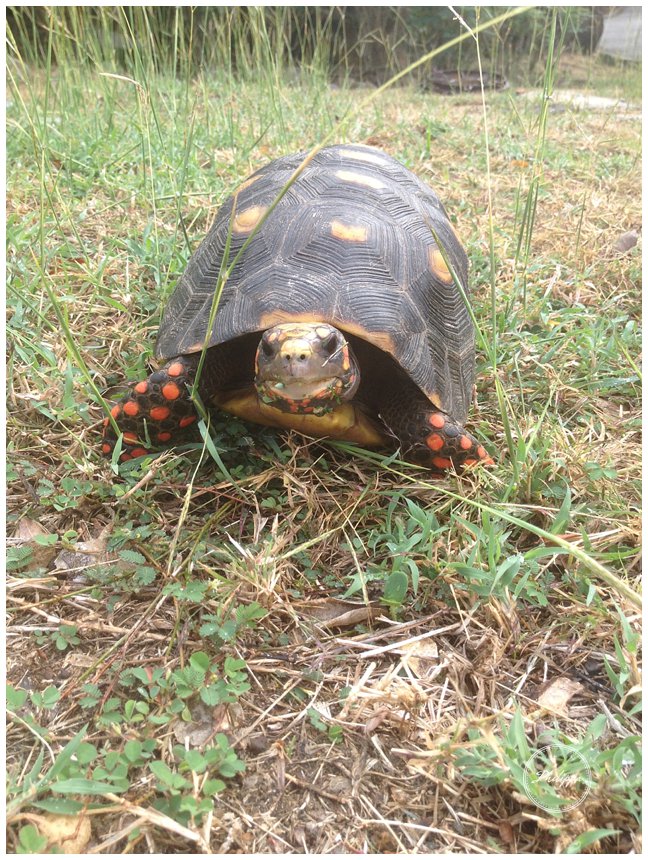 With nutritional training being a major part of the trip I was fascinated to hear the advice being given out and what the soon to be 'Adonis's' could or shouldn't eat. Lunch was packed with carbohydrates, fatty meats were required in the evening after a morning of exercise, whole milk was a must and butter was given the thumbs up!  Mind you if I was scrambling up volcanic rocks and doing that amount of exercise I would want to be well fed too, even in that heat.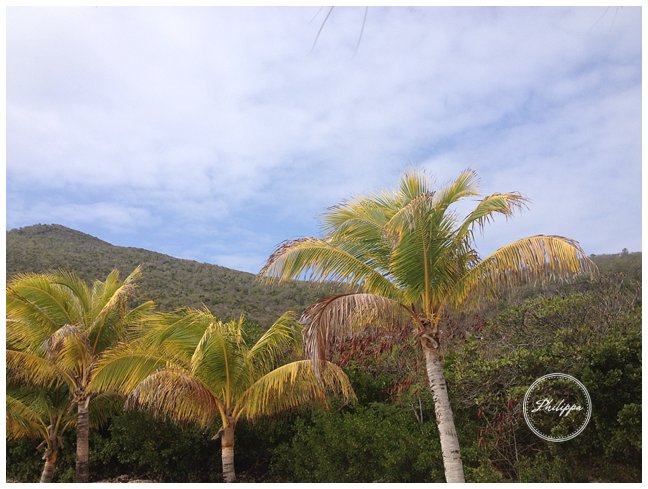 Meal planning as always started with what is at its most delicious.  The island produces some fantastic herbs and salads and in the local waters there are some tasty sweet tiger shrimps. Marry that off with some essential Caribbean chili, a splash of coconut and juice from the glut of local limes and you have a lip smackingly good starter. King fish is another local must try, a firm white fish with skin that resembles unpolished silver (King Fish caribbean Curry recipe given below).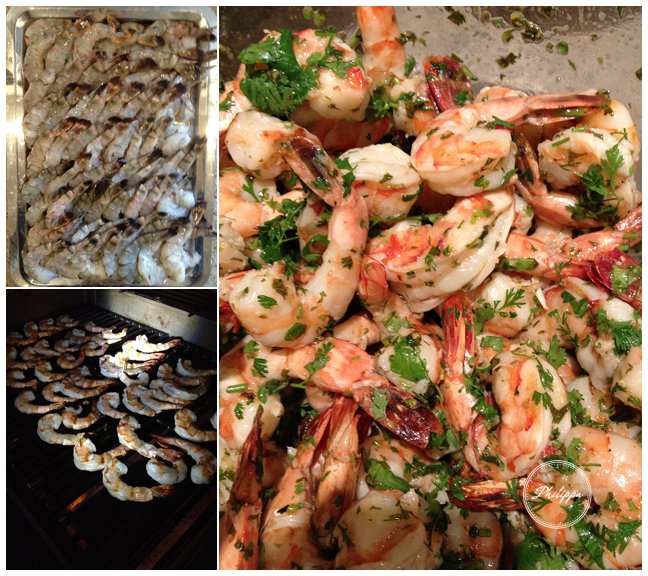 I have to admit I barbecued a lot.  Who could blame me ? I was seduced by the warm air, being able to watch the bright blue waves crashing against the rocks and listen to the birds singing their exotic songs all whilst cooking lunch.  The only thing that was missing was a glass of iced rum…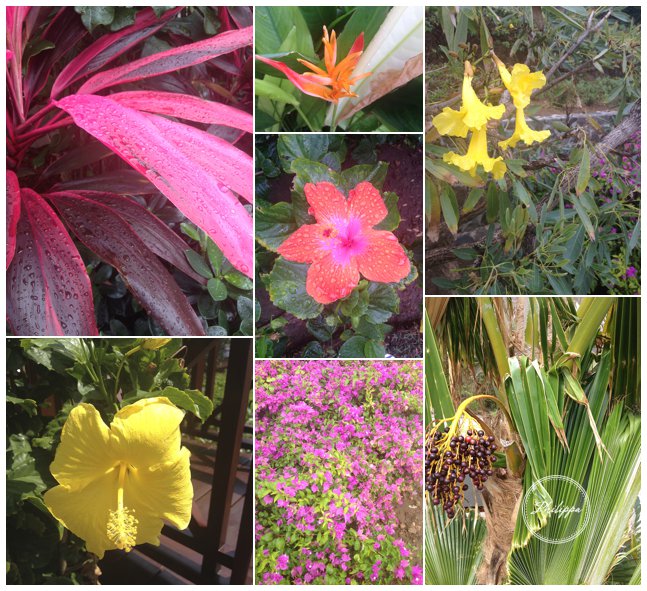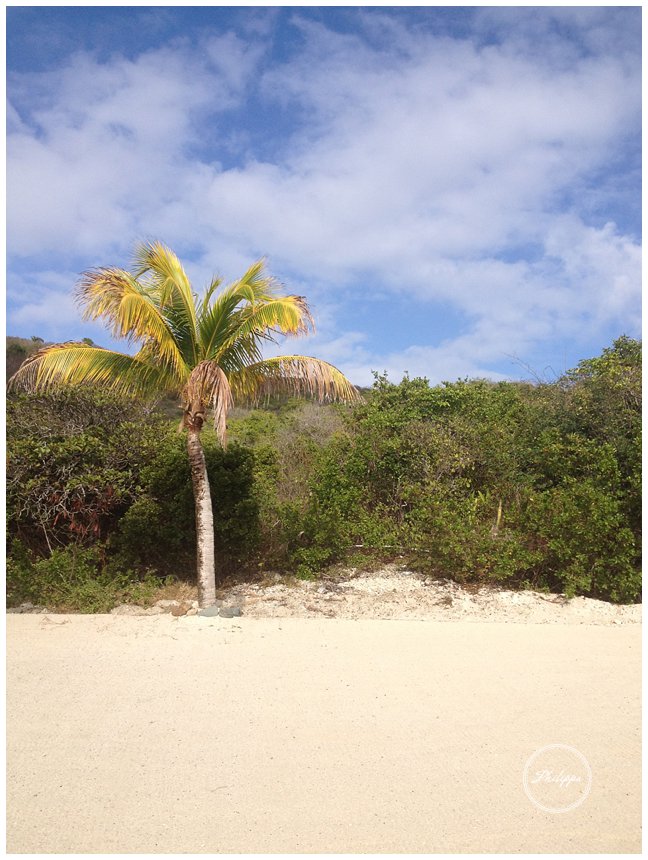 After making 5 liters of fresh juices, 4.5 kilo of homemade granary bread (that was my personal work out) and more vegetables and salad than you would find at new covent garden market on a friday, the job was done.  Sadly returning my sunhat to the suitcase and flip-flops to the drawer I am off next week to Switzerland. Swapping sand and sun for snow and skis in Verbier.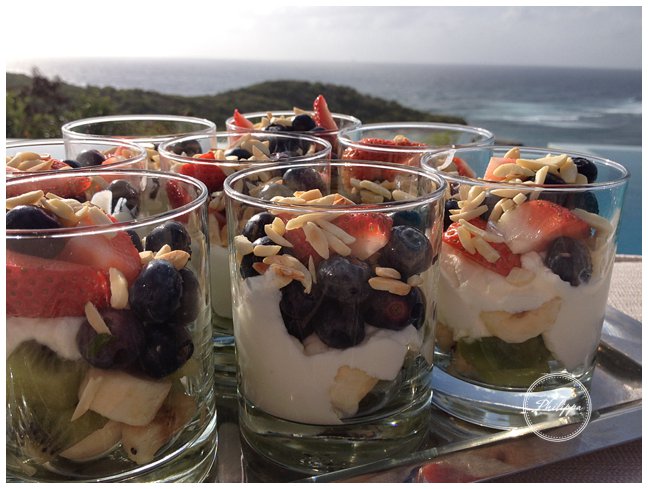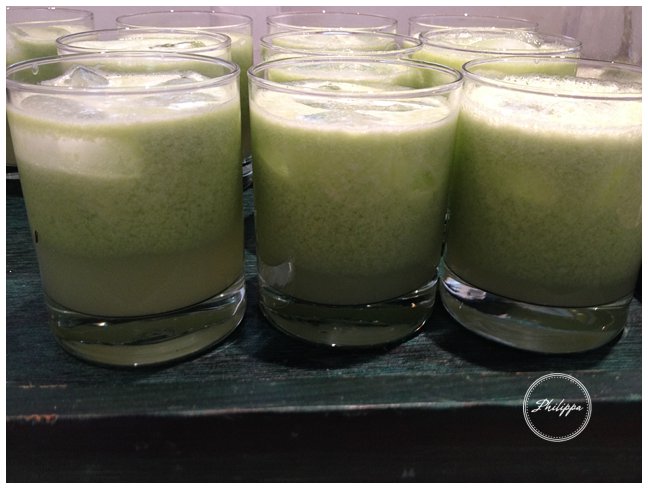 King Fish Curry
serves 6
Spice mix
1 tbs cumin ground
1 tsp ground cardamon
1 – 2 red chili depending on your level of spice endurance
1 tbs sweet paprika
1 tbs turmeric
1 tbs thyme leaves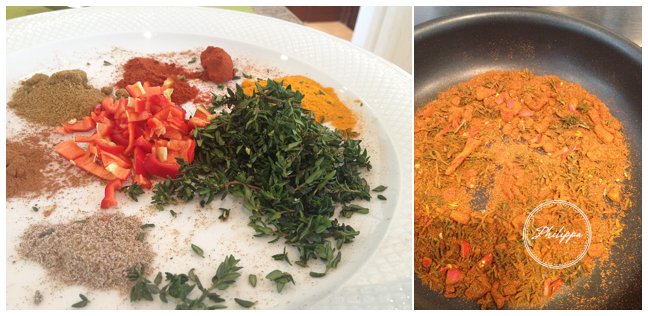 Caribbean Green Seasoning
3 sticks of celery
1 green chiili
1 white onion (medium sized
2 cloves of peeled garlic
2 tbs chopped parsley
3 tbs chopped coriander
1 lime
4 white onions
6 tomatoes
1 hot red chili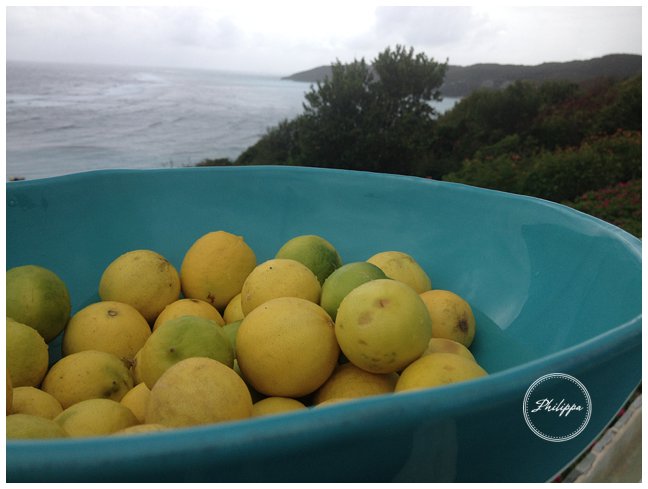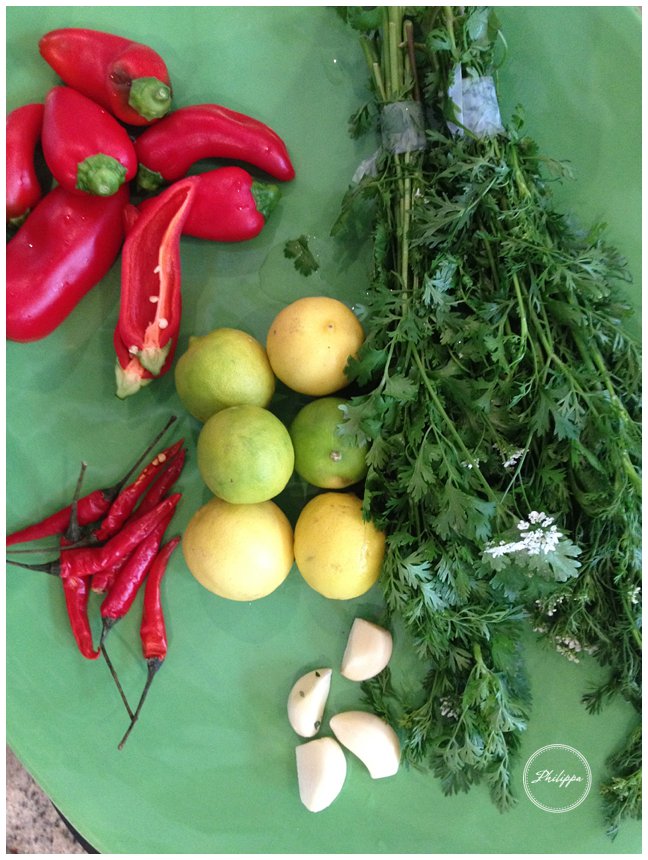 6 portions of firm white fish skin off.
3 tbs plain flour
extra coriander
6 spring onions
1)In a frying pan gently toast the spice mix, it should take a couple of minutes on a low heat. This will help to release all the flavors. Leave to cool.
2)Squeeze the lime juice over the fish.
3)Finely chop 1 of the onions. Roughly chop the tomatoes. Finely chop the garlic and chili.
4)Toss the fish in the cooled spice mix and the chopped vegetables. Leave to marinade for 1 hour.
5)Meanwhile slice the onions and fry them in a little olive oil. Remove from the frying pan and set aside.
6)When the fish has marinaded take the pieces out and dust them in plan flour. (keep the marinade as you will use it in a minute.
7)Season the fish with salt and pepper then fry in a good splash of oil till colored.  Set aside on a plate
8)Return the fried onions and all the veg that the fish has been marinading in to the pan add 600ml of fish stock, or chicken stock or worst case scenario water and cook for 10  – 15 minutes or until reduced by a third.
9)Return the fish to the pan and cook for a further 5 minutes or until the fish is cooked through.
10)Check the seasoning then serve with rice, a good sprinkling of finely chopped sprig onions and some sprigs of fresh coriander.

Spiced Sweet potato chips
serves 6
6 sweet potatoes
1 tsp of dried oregano
1/2 tsp chilli flakes
2 tsp of sweet paprika
good drizzle of olive oil
Heat the oven to 200
1)Peel the potatoes ( if doing a bigger batch you may need to keep them in cold water until you are ready to season them)
2)Slice into wedges roughly the same size
3)Sprinkle over the spice mix and olive oil and toss
4)  Bake in a pre heated oven for about 40 mins or until browned and cooked through