A little lobster…
Debating on what should be my final postcard from Boston for this summer I dithered greatly.
Blogging as I had originally planned about night fishing is a terrible idea as below explains.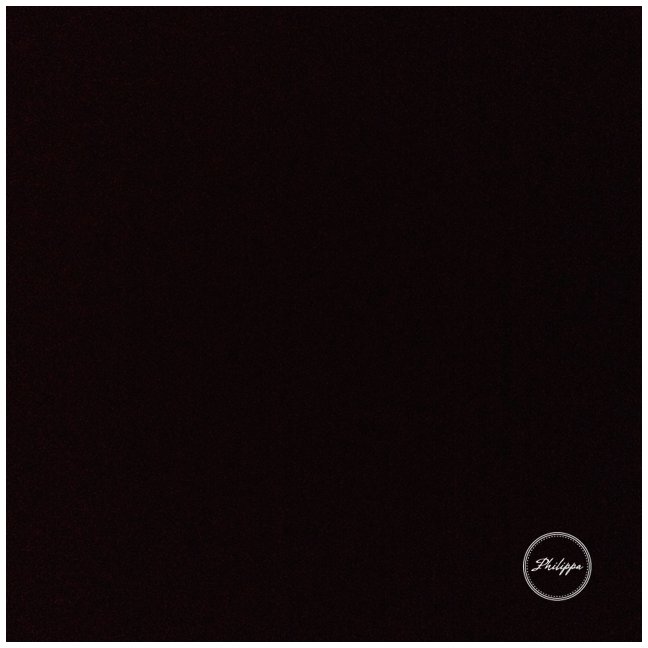 Maybe I should have thought it through a little better? I had visited Harvard a few days prior to this and had even been told,
"Hey lady, you're pretty smart"
As I helped some small guy with thick rimmed glasses, no doubt a mathematical genius, who had turned himself crimson frantically trying to go through a 'push' door that said pull.
I felt rather smug with myself until I almost made a complete hash of working out the ticketing system for the T line (the Boston tube system) to get back into town.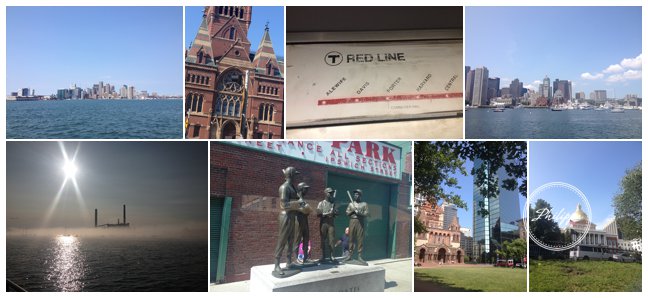 So with night fishing out of the running for this post I hoped you would enjoy another lobster recipe. It is incredibly cheap here ($4.99 /£2.94 a lb in some places) and I even heard that it wasn't that long ago that servants in houses would have it written into their contracts that they would refuse to eat lobster any more than once a week!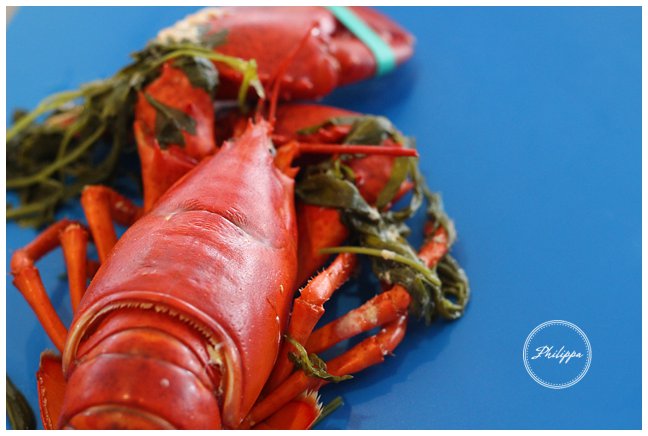 Nutritionally lobster meat is rich in Zinc and omega 3 fatty acids (good for improving brain functionality) low in fat and high in protein. Before coming here I confess I was always rather nonchalant about lobster, often finding it lacked flavour and its texture wasn't always that desirable, but now I admit I am truly smitten.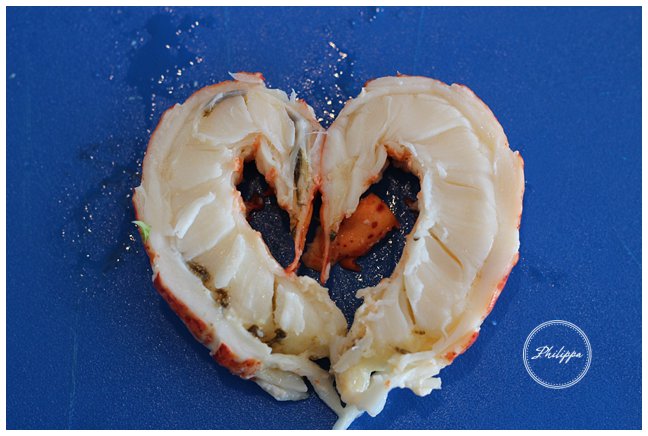 For those of you who drooled over the smoked ribs and chicken from the last post, then had to get yourself a smoker, next time you fire it up throw a few lobsters in there – incredible! The meat turns out wildly tender and outrageously juicy and with a short(ish) smoking time, roughly 40 minutes, the meat has the perfect balance of smokiness without masking the lobster flavour. I have given some tips on how to do this at the end.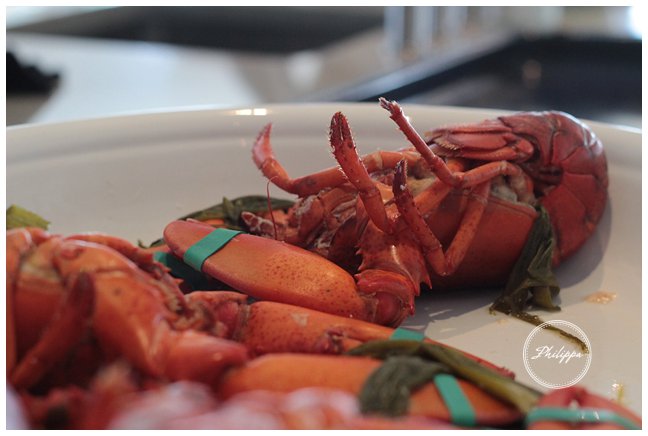 So for my final recipe from Boston I will give you a dish we made for when we had some left over lobster from a party the night before. Lobster linguine with courgettes, cream and chopped rocket. What made it particularly good was cooking the pasta in a stock made from the shells, which added huge amounts of flavour and helped not to waste a drop of flavour from the crustacean we should all love (unless you have a shellfish allergy then your emotions will probably be somewhat different) the Lobster.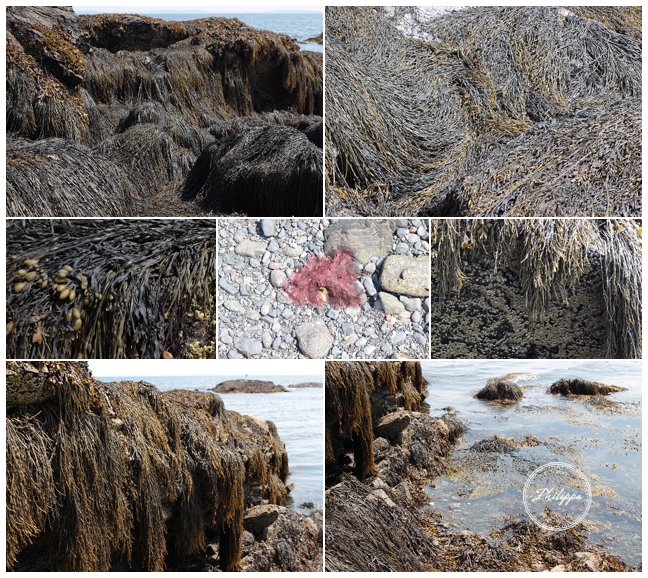 My month in numbers
Lobsters slaughtered -72
Clams Killed – 11 kilos
Intellectuals rescued from baffling doors – 1
Next stop … The Great Dorset Chilli Festival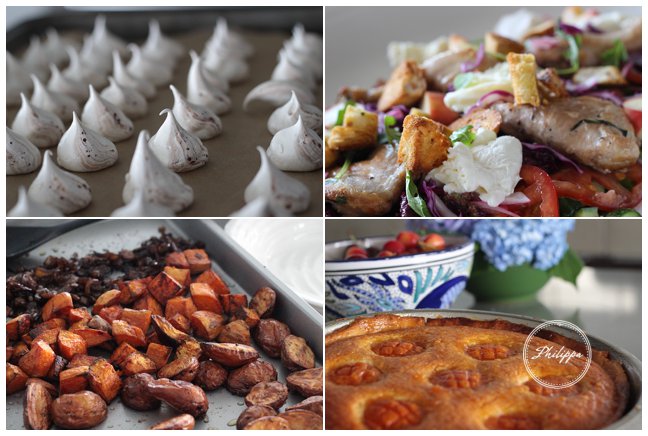 Lobster spaghetti with courgette, cream and chopped rocket
Serves 4
Meat from 2 x small *cooked lobsters roughly chopped ( 240g approx )   – although you can use less, as a little lobster can go a long way as you will get lots of flavour from the stock. Keep the shells for the stock.
200g linguini
2 small courgettes finely sliced into strands ( I used 1 yellow and 1 green )
a pinch of fried red chilli
100ml double cream
1 teaspoon chopped dill
100g rocket, roughly chopped
1 small pinch of dried red chilli
zest and juice of 1 lemon
3 litres of lobster stock **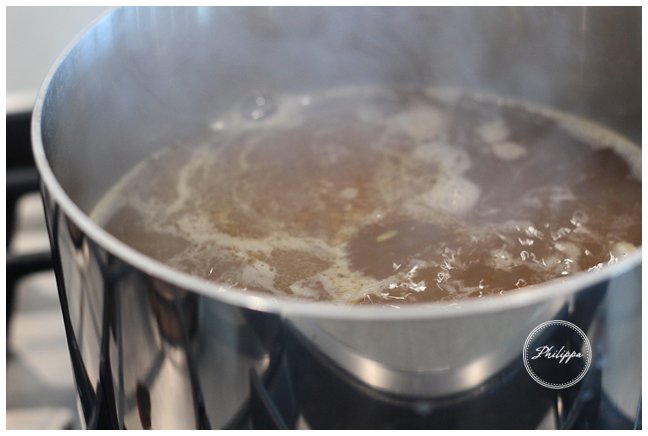 Method
Bring the lobster stock to the boil then taste, it needs to be salty to cook the pasta, season accordingly. 
Cook the lingue as per instructions till al dente
Add the strands of courgettes into the stock with the lingueni and cook for 1 more minute then strain.
Immediately return to the pasta and courgettes to the saucepan then add the cream, chilli, chopped rocket and lemon, check for seasoning then serve.
To cook a whole lobster –
*When I cooked a 1 ½ lb lobster I bought a large pan of salty water to the boil flavoured with a cup of dry white wine, a few parsley stalks and 1 teaspoon of peppercorns added the live lobster and cooked it for 7 minutes. Fished it out till cool then extracted the meat.
**I recommend popping the lobster shells, a few peppercorns, a few stalks of parsley and a medium tomato chopped in half into a saucepan with 4 litres of cold water, bringing it to a boil then turning it down to simmer for 30 minutes before straining (if you leave it for too long the stock tastes bitter).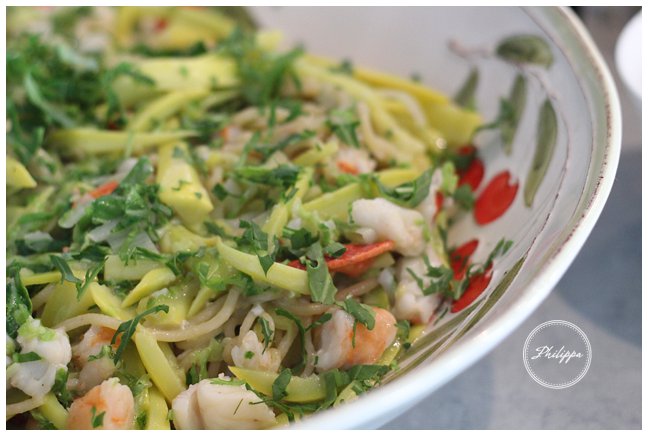 How to smoke a lobster
Bring the smoker to 240 F.
Kill the lobster by splitting its head.
Once dead put some cracks in the claws to help the smoke penetrate and cut along the top off the tail. Slip 2 teaspoons of salted butter into the tail and smoke for 40 minutes or until cooked.   You can put a skewer up through the length of the lobster to stop it from curling up with the heat. Keep an eye on the thermometer it needs to stay around 240. I tried apple and hickory but preferred the hickory, as with the short smoking time the apple wood was just a little too subtle.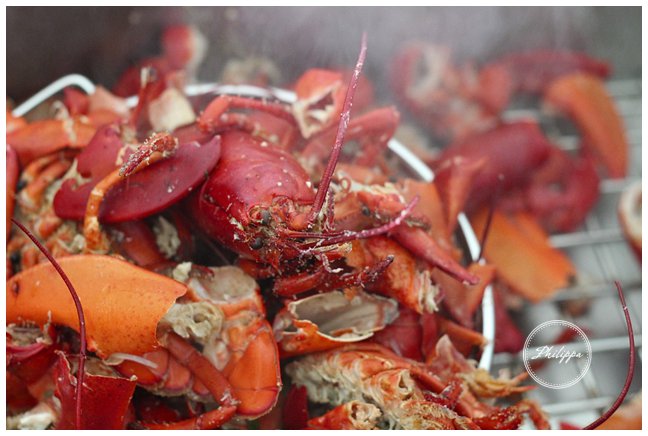 (picture above is the strained shells from the lobster stock )