Fun and Game
At this stage in the game season I have noticed it is definitely the keen beans, the obsessed and the hardy that do most of the shooting in Scotland. It is of course still incredibly beautiful up there and yes there should still be a good bag of game to be had BUT it can also be bloody cold.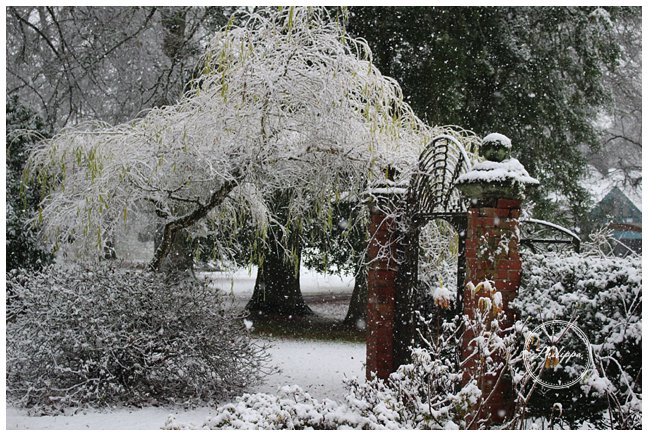 So those that really love it and have a certain amount of experience at the climate are still game to don their tweeds and Barbours, be up and out at a reasonable hour and spend all the light the day gives standing in the great outdoors battling wind, rain and the cold in order pursue their love of field sports. I am always impressed (and possibly slightly smug as I get to spend the day in the toasty warm kitchen).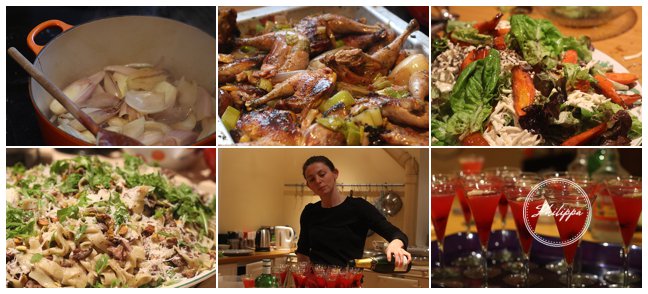 Food, being an integral part of the weekend, needs to be plentiful, delicious, regular and warming. It was mentioned on the third day however of the long weekend that one of the guests began to feel like a fois gras duck as they pretended to waddle back out into the cold after lunch.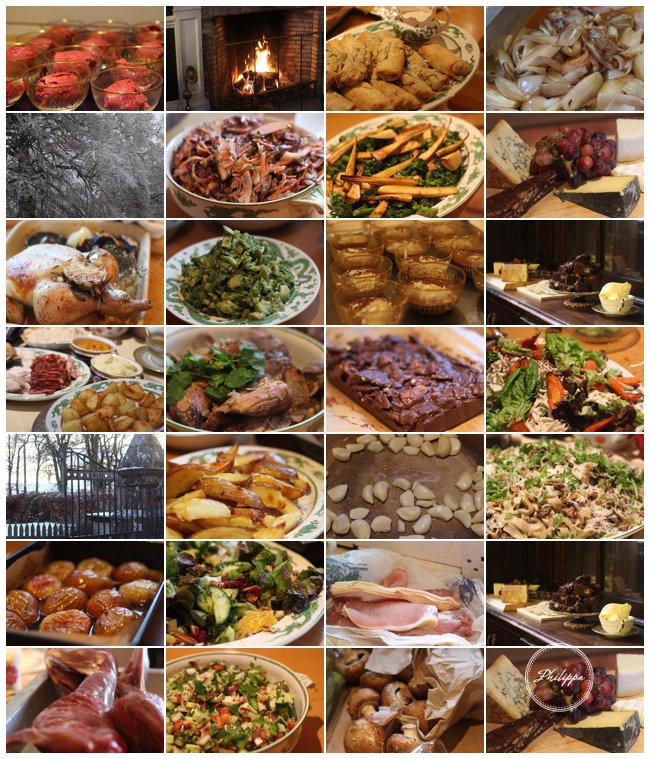 We had designed the menus so firstly guests could help themselves which seems to be the most popular way these days especially when eating over a couple of days and people's appetites vary and secondly that they contained lots of interesting vegetable dishes and winter salads to keep a healthy balance.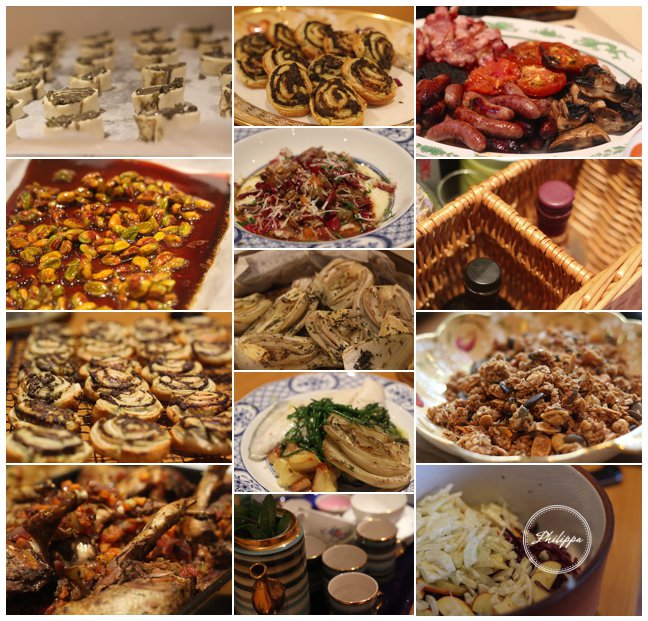 It definitely should be noted that due to the tremendous energy needed all round for a shoot weekend, a lot of food is required. Long sociable dinners, early (ish) mornings, 5 to 6 hours out shooting (this in itself is impressive as lifting a gun to your shoulder at regular intervals requires  certain degree of  stamina and fitness) and of course the weather all make it a fun but full on weekend.  From a chef's perspective, it is of course also rather full on and from a gun dog's… well the excitement is exhausting!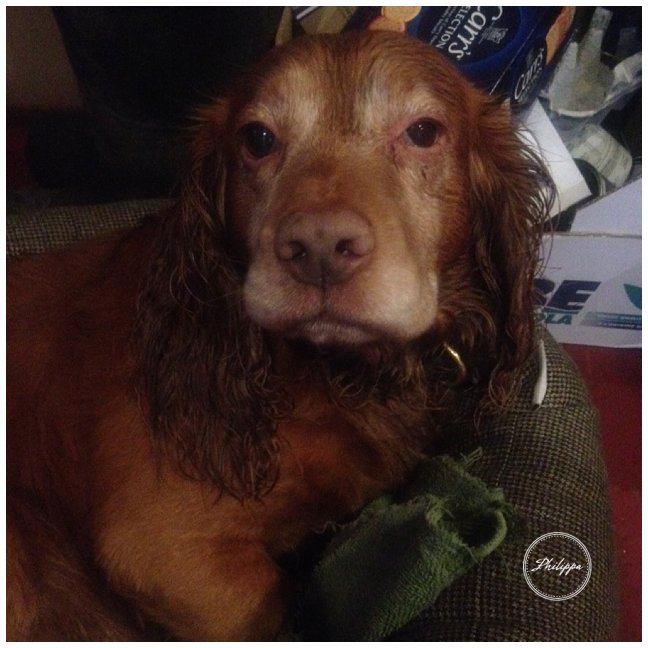 This week:
Eggs consumed: 91
Every home should have: T. Goodge China
Butter consumed: 13 blocks
Dogs 'helping' cook: 5
Mince pies verses clementines personally consumed: 2:1
I'm listening to: John Tavenor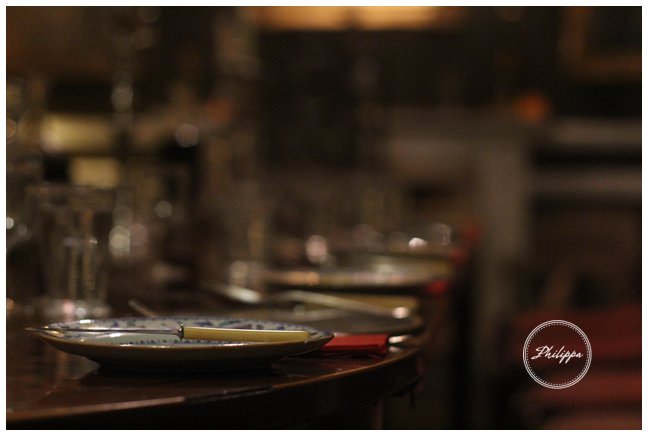 Recipe
Cooking with game at this stage in the season can require a little more love and attention. Often the meat is slightly tougher as it has been cajoled into flying about the place and had to start to contend with cooler weather.
For this dish it simply means cooking the breasts and legs separately or adding the breasts to the casserole dish at a later stage this is so they get a shorter amount of cooking time and the legs can slowly cook so everything becomes tender.
Chips of course are irresistible but I have noticed many people prefer not to be deep-frying things in their home due to the smell it can create. Homemade oven chips are a great solution and are very delicious (though if I am being honest, I would not win a chip battle against some duck fat triple fried chips).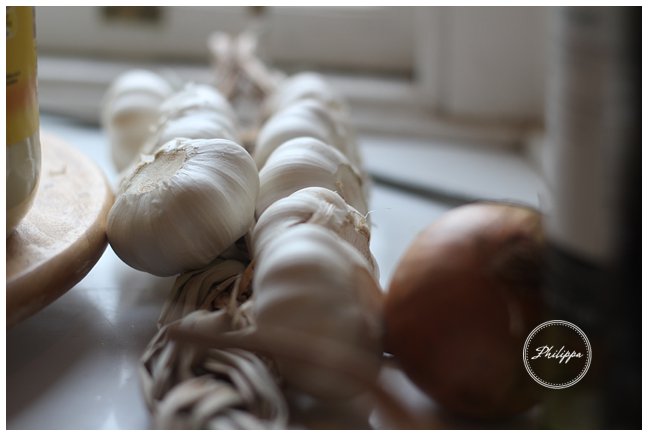 Pheasant au vin with confit garlic oven baked chips.
Serves 4
1 brace of pheasants plucked and cleaned
3 tbs butter
3 tbs olive oil plus
4 banana shallots peeled and chopped in half lengthways
6 bay leaves
1 small bunch of thyme
12 sage leaves
8 slices of streaky smoked bacon (Heston is currently selling a range in Waitrose which is top notch)
2 leeks washed and chopped into 2 cm chunks
1/3 bottle of good red wine (don't cook with wine you wouldn't drink)
12 chestnut mushrooms
400ml game stock (can be made out of the pheasant carcasses)
Confit garlic
2 heads of garlic
2 tbs olive oil
Chips
100ml veg oil
600g waxy potatoes
Pre heat the oven to 180 °C.
Peel the garlic cloves and mix with the 2 tbs olive oil. Roast in a baking dish for about 10 – 15 mins or golden and soft. Keep to one side.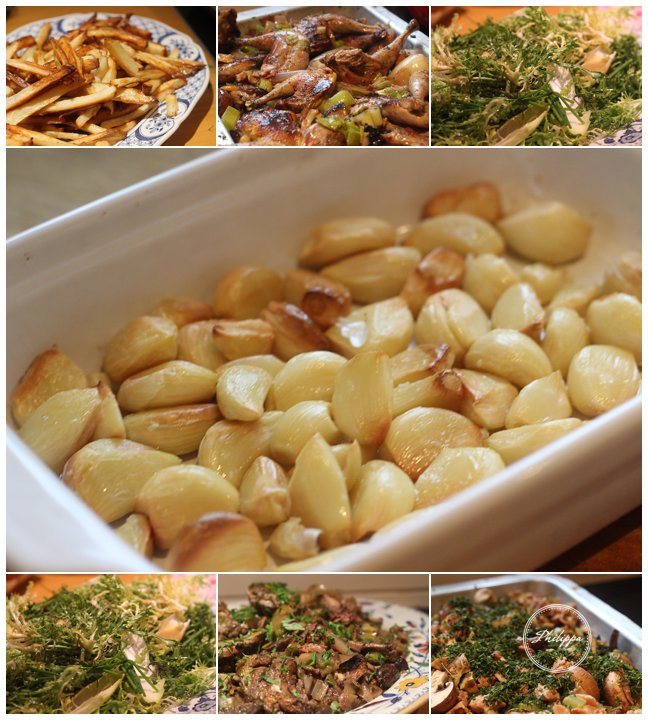 Wash and cut the potatoes into chip shape.
Bring a large pan of salted boiling water to the boil and blanch the chips in 2 batches for a couple of minutes  (you want the water to come back to a boil and bubble for a minute). Drain.
Lay them flat on a tray lined with baking paper and let them steam for a couple of minutes.
Drizzle with the veg oil then roast at the top of the oven for about 1 hour, turning occasionally.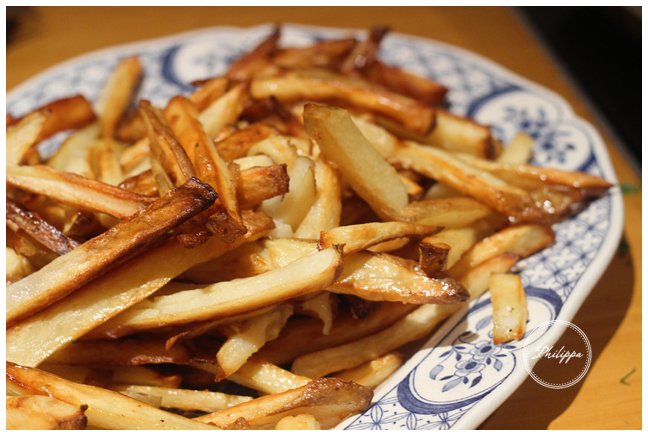 For the pheasant au vin
Separate the breast and leg meat
In a large frying pan, heat the 1 tbs oil and 1 tbs butter then gently sear the meat till golden.
Season with salt and pepper and remove to 2 casserole dishes (breasts in one and legs in another).
In the same pan, gently sauté the shallots in another 1 tbs of butter and olive oil, when golden, split between the casserole dishes.
Finally in the frying pan, add the last of the butter and olive oil and sauté the leeks, bacon and herbs for about 10 minutes, split between the two casserole dishes.
Deglaze the frying pan with a splash of red wine and add to a casserole dish then split the stock and red wine between the two, and lightly cover with baking paper then foil.
Bake the legs in the oven for about 1 – 1 ½ hours, the meat should be tender and the breasts for about ½ hour, they should be just cooked through.
Bring out of the oven, combine the two casserole dishes and stir through the confit garlic. Check for seasoning then serve hot with a sprinkling of parsley and the chips.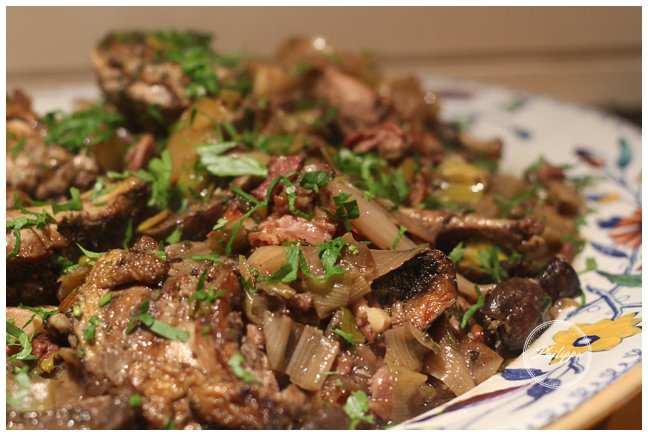 Next postcard from party central W11 London…