Nobody expected the Spanish expadition  …
I double read the last minute email from my client, just in case I had misread it,
" By the way, did we mention we are off to Ibiza? Have sorted your flights, hope that's fine."
'Super fine! I thought, who doesn't like an unexpected trip to Spain?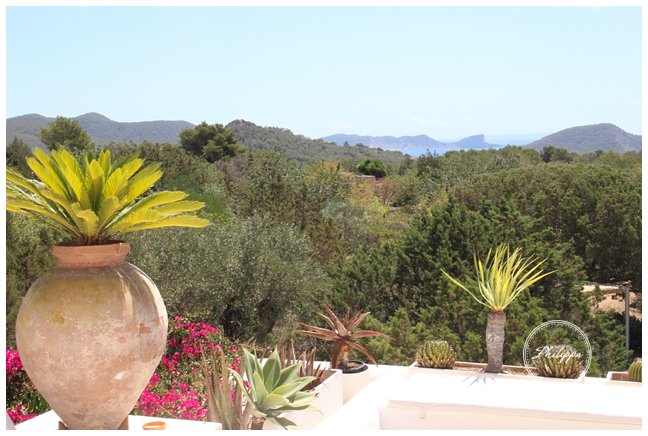 For those not in the know or who have preconceived ideas about Ibiza let me tell you it is an island packed full of beautiful beaches, amazing restaurants, swarms of super yachts, prides of cool people and of course a club or two.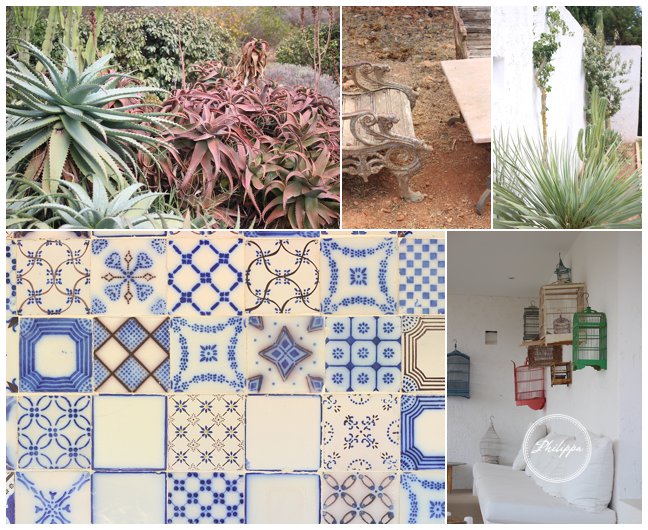 If you have ever bought an item of clothing, got it back home and then thought OMG what have I done, I'm never going to wear that!? (but then kept it lurking in your wardrobe, just in case), fear not, I have the solution.Take it for a spin in Ibiza because there, pretty much anything goes.
Ibiza has to be one of the best places for people watching. Day or night the streets, bars, clubs and cafes are filled with an extraordinary mix of beautiful, wild, daring, ostentatious,  cool, those trying to be cool and those who really don't care sort of people.
Sequins, string gold bikini (no top just the bottom) birthday suits, lace, glitter, tight pants, non existent skirts, dresses that stop mid buttock can all be successfully pulled off here, so to speak, by the guys as well as girls.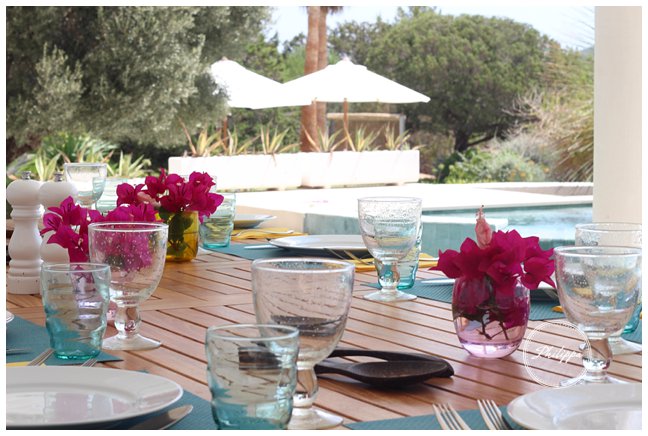 My weeks work started pretty much straight off the plane when I was handed over the reins of the BBQ at the villa we were renting for the week (that is how chilled people get here as generally I have to pry the males off the spot next to the coals).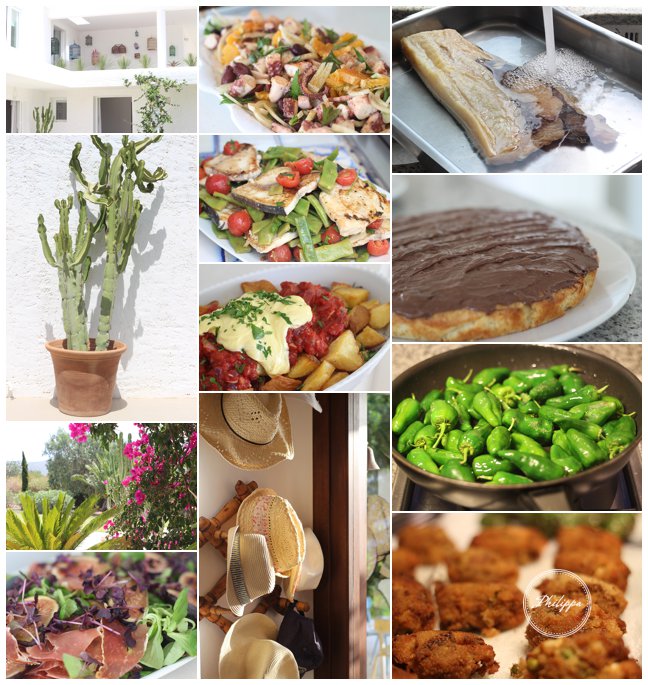 There were long lazy breakfasts of fresh fruit, yogurts and various patisserie, followed by long lazy lunches often consisting of grilled fish, summer salads, fruit granitas and Ibiza Rosé then finally the day was rounded of by long lazy late dinners starting with various tapas and ending in cigars. All very idyllic.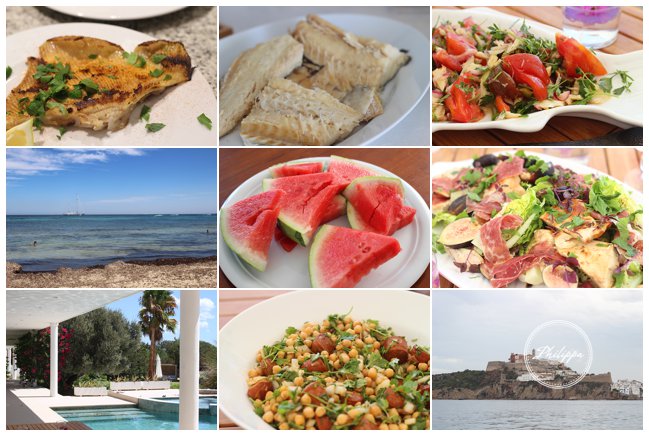 Early on in the week I managed to pretty much scour the entire island and check out which markets, specialist food shops and areas were best for provisions. Unromantically their Mercado supermarket came out on top as it had a good butchers, excellent fishmongers and vegetable supplies. Though strangely totally lacked in other areas like fresh milk and vanilla pods, but all was forgiven as there were sardines a plenty.  Though this did mean that shopping meant ping ponging myself around the island to get the best of everything and as everyone here is so super chilled even when driving/ shopping  / queueing , it  always took rather longer than expected.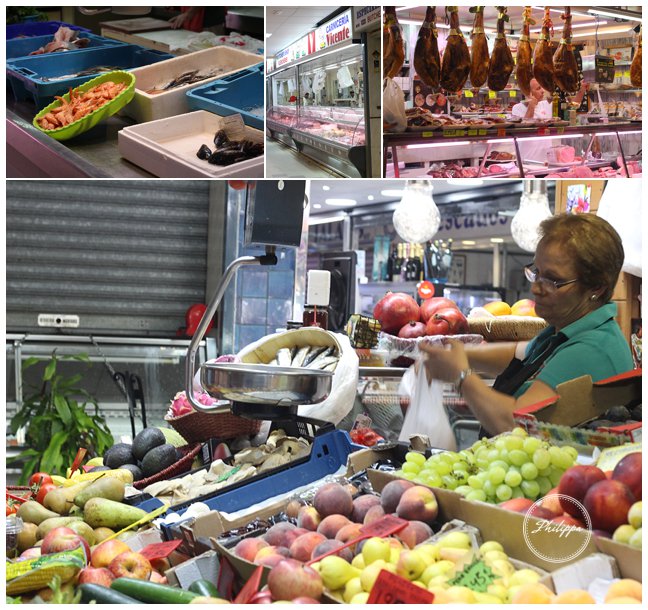 I totally enjoyed my week focusing on Spanish food and it was a delight to be able to easily get hold of their delicious cured hams like the Jamón Ibérico , use the super tasty local sun drenched figs and watermelon and be a bit more liberal than usual with my sprinkles of paprika.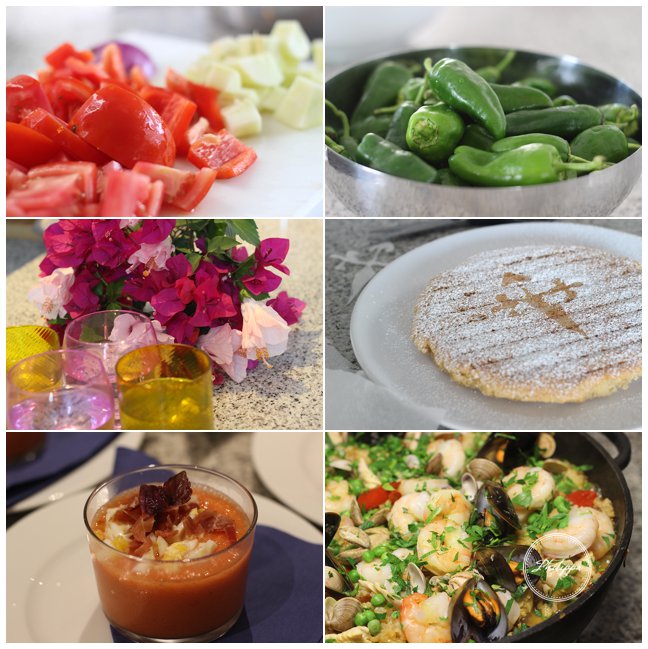 For this weeks postcard recipe I am going to share with you an excellent sauce to have as part of your Spanish repertoire, Romesco.
This week
Every villa should have: a view of the Mediterranean
I'm listening to: Ibiza chill out in the am and trance in the pm
We are drinking: Ibiza Rosé
Super yacht spotting is the new train spotting
We learnt : It is not cool to eat dinner before 9:30pm
 Romesco Sauce
This toasted nut with tomato, paprika and nora pepper sauce is great to have in your repertoire. It works well with grilled red meats, white fish, and vegetables.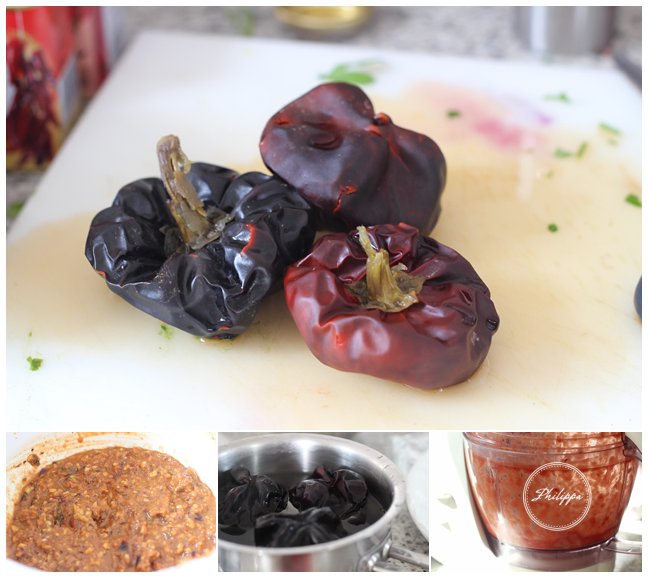 Serves 6 as a sauce
3 nora peppers (specialist Spanish store will stock these, they are dried so you can buy in bulk and use as needed).
1 head of garlic
150g roasted and peeled hazelnuts
1- 2 tbs sherry vinegar
3 tbs olive oil
Tomato sauce
2 tbs olive oil
2 garlic cloves finely chopped
400g tinned tomatoes
1 tsp hot paprika
1 tsp sweet paprika
Soak the nora peppers in just boiled water for 30 mins (they will bob to the surface so place a saucer on top to fully immerse them.
Make the tomato sauce by gently frying the 2 cloves of garlic in the olive oil, when they start to colour add the tinned tomatoes and then the paprika, season with salt and pepper and cook for 15 mins or until thickened,
Pre heat oven too 180 °c , slice the garlic head in half horizontally and sprinkle with salt, pepper and 1 tbs olive oil. Place on a dish and roast for 10 – 15 mins or until soft and lightly golden.
In a food processor blitz the nuts so there are still a few small chunks but most of it is a course meal texture. Place in a bowl. Don't wash the food processor bowl.
Drain the nora peppers, keeping the water, and split open. Remove the seeds and green top. Roughly chop then place in food processor and start to blitz, add the tomato sauce, vinegar, olive oil and garlic and blitz till smooth.
Add the tomato/nora mix to the ground hazelnuts and stir – the sauce should be a little loose so add a couple of tbs of the nora water until you have a slightly loose constituency. Check for seasoning (you may feel you want to add a little extra paprika or vinegar to give it more of a kick).
 Serve at room temperature with grilled fish, meat or vegetables.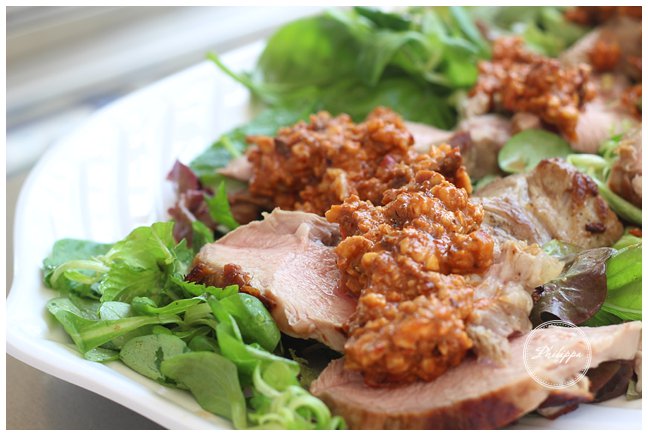 Next stop, Marseille …