She'll be comin' down the mountain…
'Whether she likes it or not', My ski buddy for the day cheerfully chanted.
It had a been a while since I had donned some 'Iron Man' like boots, strapped two planks to them and willingly thrown myself down a mountain  in – 10 ° C conditions (we all have to get our kicks some how). Ascending up the craggy mountain face on a chair lift I began to wonder if I remembered how to do this.  Spat out at the top and surrounded by buzzing mix of cool dude snow boarders, stylish fur trimmed skiers and more kamikaze children than I wanted to count I had a split second thought of "why?".  Then I looked up and it all came flooding back: incredibly stunning views, literally breath-taking clean air, powerful adrenalin rushes and above all the prospect of a fantastic mountain side lunch.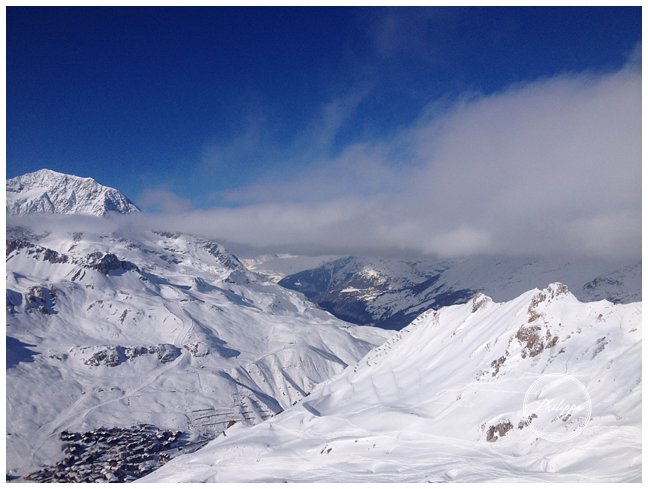 The first run of the day, an easy blue, I skied well ( i.e. I didn't fly off the edge of the mountain),  and my confidence began to build.  Next lift up and we arrived in front of two signposts, a black run to the left ( the most challenging) and a red run to the right ( the second most challenging of on piste skiing).
"Really ?" I said,
My ski buddy grinned.
" May I remind you that if anything happens to me you will be cooking 6 x breakfasts, afternoon teas and five course dinners  for 10 people next week!? As well as having to polish 500 glasses!
The grinning stopped.
Not wanting to fail the challenge (or having much choice on ways to get down) I headed off down the red run.  I felt amazing, didn't bump into anyone and remained upright! Wow I thought I must have improved…then I saw the video where it turns out I look as stiff as a Lego man figure when I ski, ah well.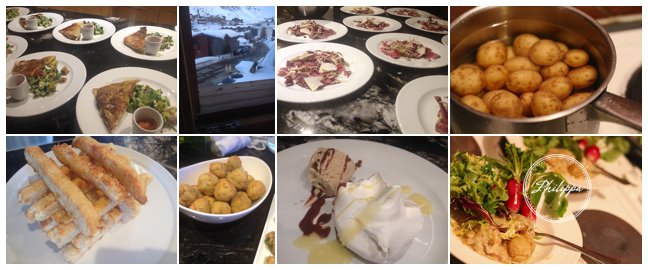 Skiing is definitely one of those activities (a bit like shooting and stalking) where it is just as much about the social interaction between fellow participants and the food and wine as it is the sport.   Though I possibly have my priorities askew as on my days skiing the routes had to be based around where I wanted to go for lunch and après ski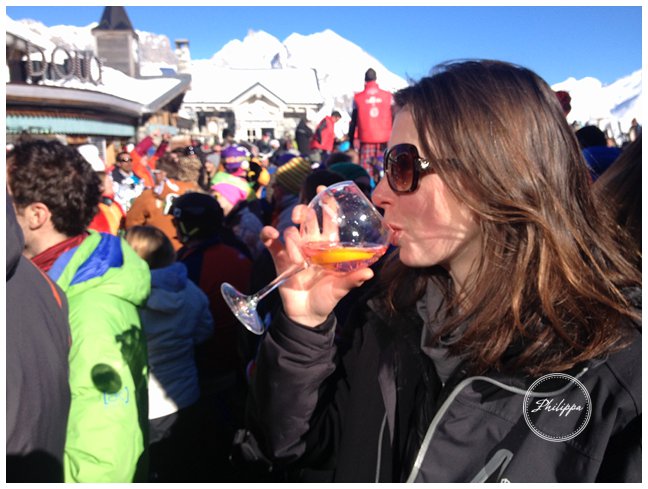 With the arrival of Sunday, playtime was over and our chalet was filled again with new guests.  Cooking on this type of job definitely has its challenges. The kitchens are often tight for space with only 1 small oven so there's always a queue of goodies waiting to go in and it's a challenge juggling everything to be hot for service.  Menu planning very much has to be done at the shops so you can see what is actually available, which is actually a great way to shop unless there are specific requests and due to the extreme location, prices of goods are often crazily high.   That said, I love a challenge and it makes other jobs that are below 2000 meters seem easy.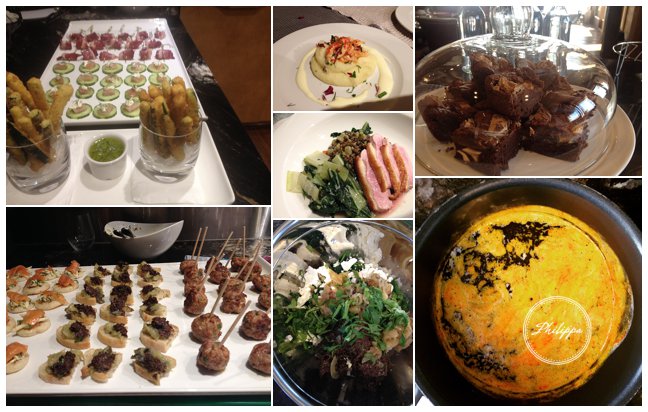 For this weeks postcard I give you a recipe for Tartiflette, a typical mountain dish that was re-invented in the 1980s as a marketing ploy to promote Reblochon.  Reblochon is an Alpine cheese made from the second milking of the cattle making it very rich and therefore very tasty.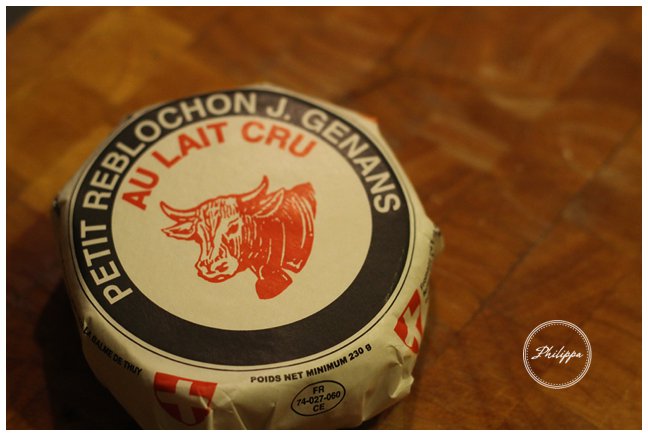 Legend has it this was a 14th century tax dodge as the mountain farmers were taxed on the amount of milk their cows produced so they held some back for a secret second milking after the Landowner's man had departed. Literally milking the system, but the cheese is good so let's forgive them.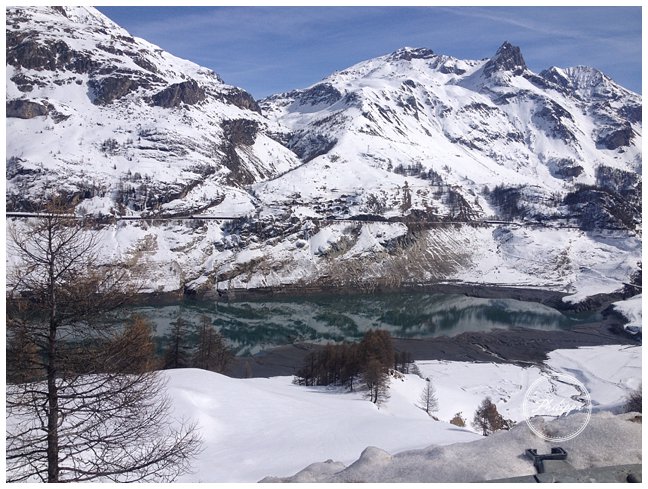 This week
Glasses polished: 473 (though not by me thank goodness).
It's all about: saffron butter
I've discovered: "Ouvert non stop " to the French means we don't take a 3 hour lunch break.
Job perks : we all have great hair thanks to the Chalets' Aqua di Parma bath product left overs.
Job lows: walking to work in a blizzard.
I've learnt: to add less baking powder when cooking in high altitudes (unless you want an imploded cake).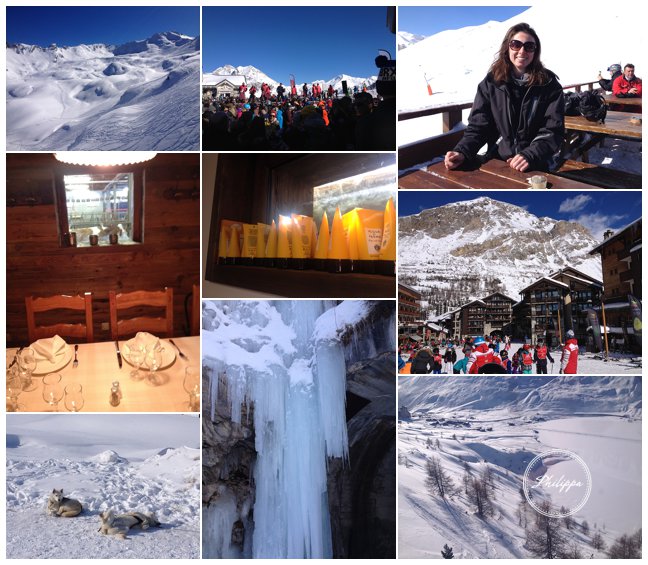 Tartiflette
Tartiflette can be found at practically every mountain side restaurant, consisting of baked potatoes, onions, cheese and lardons. Its filling, high in calories and potentially super tasty so is the perfect ski food.
 I admit however I haven't ever had a good one out as they often lacked in flavour and are usually too dry (perhaps an outcome of being prepared en mass and made in advance so ready to serve quickly once the lunch crowds pour/ski in).
 However make one at home and for any family who enjoys dishes like a pasta bake the Tarttiflette will soon become a favourite in the repertoire.
Serves  4
You will need a baking dish large enough to hold the potato mix ( taller is better than wider as it allows the cheese to drip through the entire dish).
750g clean small waxy potatoes – skin on
1 tbs olive oil
2 large white onions
1 garlic clove
160g smoked lardons
20g chives finely chopped
2 tbs crème friache
150ml dry white wine or dry rosé
250g Reblochon cheese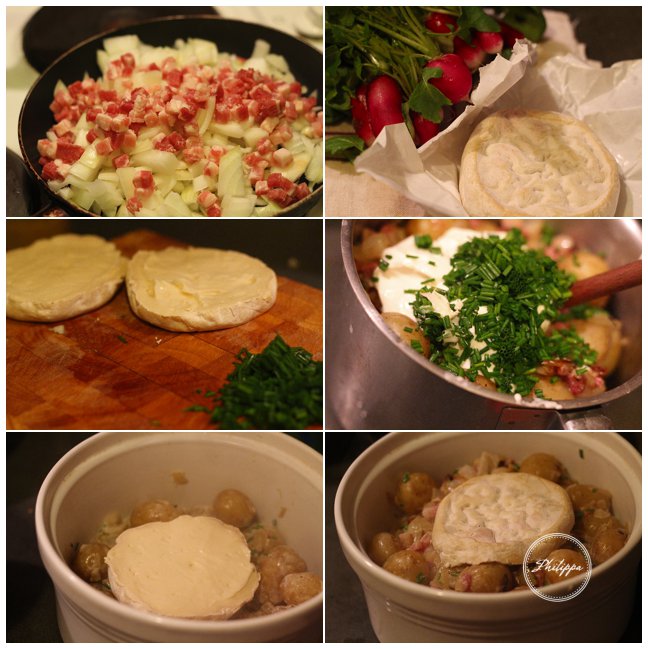 Pre heat the oven to 200 °C.
1)Peel and chop the garlic clove in half and rub around the inside of your tartiflette baking dish then finely chop the garlic.
2)Peel and small dice the onions, fry on a medium heat with the lardons and chopped garlic until soft and sweet (about 15  minutes).
3)Meanwhile place the potatoes in a large pan of salted cold water and bring to a simmer.  Cook until just tender then drain
4)Mix the potatoes and onion mix,  add the chives, crème fraiche and wine, season with pepper and mix well.
5)Slice the Reblochon in half horizontally.
6)Layer half the potato mix in the baking dish and lay ½ the cheese on top (skin side down).
7)Add the rest of the potatoes then top with the other half of Reblochon skin side up like a crown.
8)Bake for 15   – 20 mins. until bubbling hot, slightly browned and very melted.
Enjoy with a crisp green salad with mustardy dressing and a glass or two of Rose or dry white wine from the Savoie like Chignin Bergeron or chignon.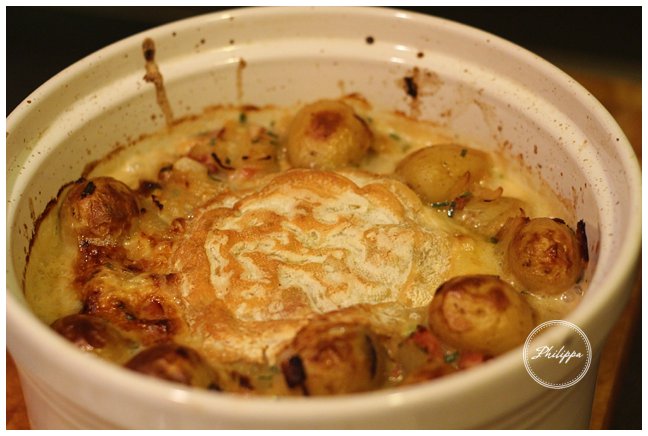 Job done and fun had, I am now safely coming down the mountain and heading for my next stop in the West Country…