Pigs are pets not pork….
I am not sure I should admit how delighted I was to be woken by a handsome stranger quietly standing at my door. Hoping to catch what I am sure would have been an impressive display I lay quietly in my bed watching… but apparently to shy to get it up he eventually just wondered off. An intriguing start to my week in the south west of France…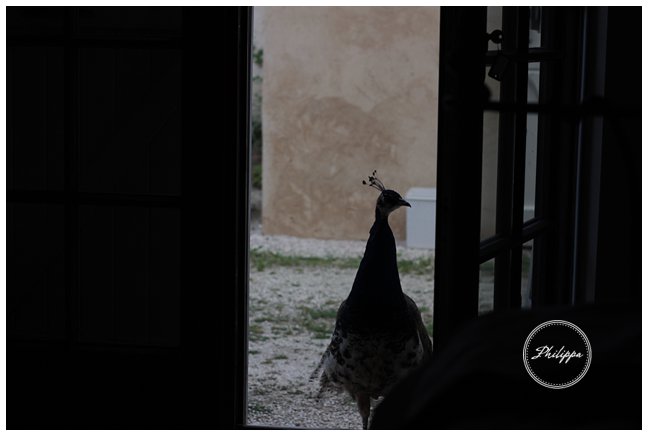 The fields all around us were ablaze with sunflowers and although uncharacteristically cool for this time of year the countryside looked completely stunning.

It didn't take long for the children to drag me out of the kitchen and show me the new arrivals to their animal collection, which by the way would put Noah's one to shame. Its not often I ponder whether or not I would eat something as tasty as a pink little piglet but I had to admit she was outrageously cute even I might have dithered if I had to cook it. Restraining from putting my camera on 'food' setting and remembering I had strictly been told pigs are pets not pork I made do with just petting them and went to check out the vegetable garden.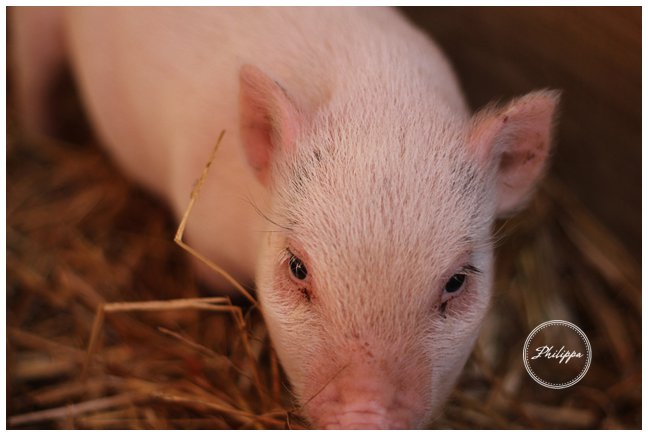 The garden was absolutely bubbling over with produce and I admit I felt that during my week here I almost struggled keeping up with all the wonderful fresh veggies and fruits it produced.
The key I decided was to constantly pick away at it and put out big bowls of freshly picked plums and tomatoes in the house so the guests dug in as they walked past them. That and slipping the veggies and fruits into as many dishes as I could.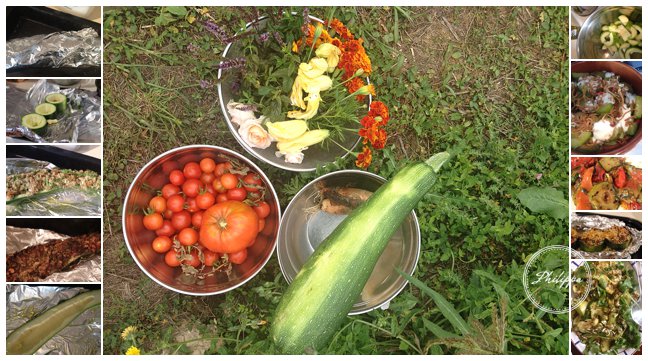 I had been asked a few years ago by a friend what was the best way to deal with the glut of marrows that her garden kept producing year after year
"Next year, plant less" I suggested.
This was clearly not the answer she was hoping for and recently having had more personal experience with growing your own I understand the overwhelming sensation vegetable gardens can cause at this time of year.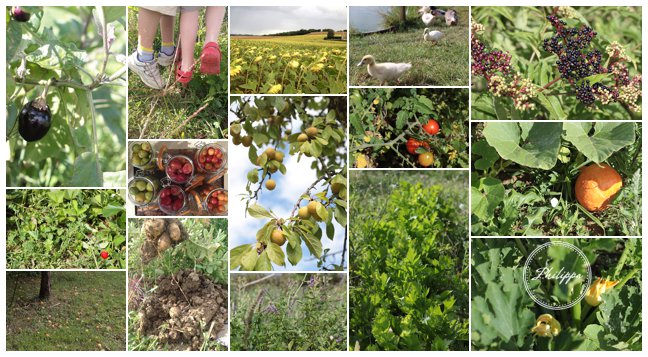 Tomatoes are relatively easy to use up and there is something rather special about making fresh tomato sauce for pastas, soups, and braises besides of course the wonderful salads they can create.
Marrows are slightly more challenging. Few would claim them to be the most fashionable of vegetables ( note this postcard recipe title starts with 'butter' and 'cobnuts' rather than the 'steamed marrow' for lure factor) but they certainly can have their appeal. Their shape and texture lend themselves to being easily stuffed horizontally or vertically, and due to their subtly in flavour ( I wont say bland as it is unfair to the vegetable that has just appeared in about 10 of my recent meals in some form or another rather successfully ) you can add lots of punchy flavours like smoky bacon, chanterlles, truffle oil, crispy onions, sweet fruit like plums and apples to contrast with the marrows' soft texture and gentle flavour and if they are not too big and watery you can still grill them for salads and tarts.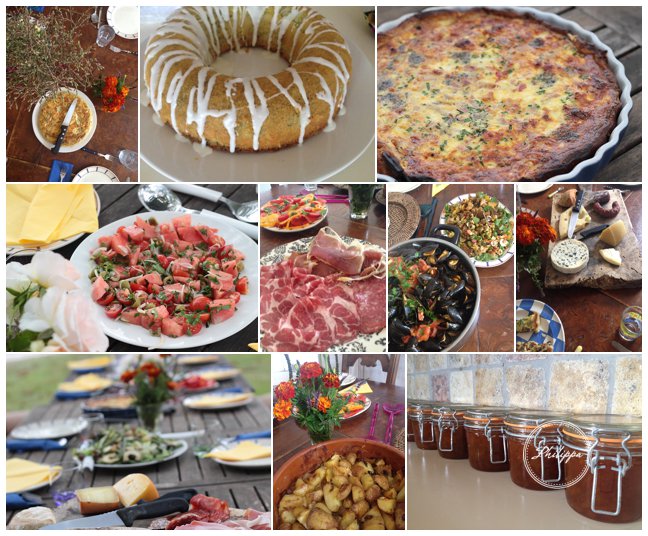 For this weeks' postcard I am sharing a warm marrow salad I made with cobnuts, a wild type of hazelnut, that appears at this time of year and back in the UK is particularly found in Kent. I have also included a stuffed marrow recipe with bacon, chanterelles and truffle oil.
This Week
Every home should have: a Ridgeback – I love them dearly although they are shameless thieves and would not think twice about stealing a whole fillet of just roasted beef (yes a whole fillet)!!
Job High: Perched up ladders picking 6 kilos of plums on a beautiful Sunday morning.
Job Low: Child no. 2 would rather do maths homework than try one of my sausage rolls, sad and shocking.
Driving: A faithful Landover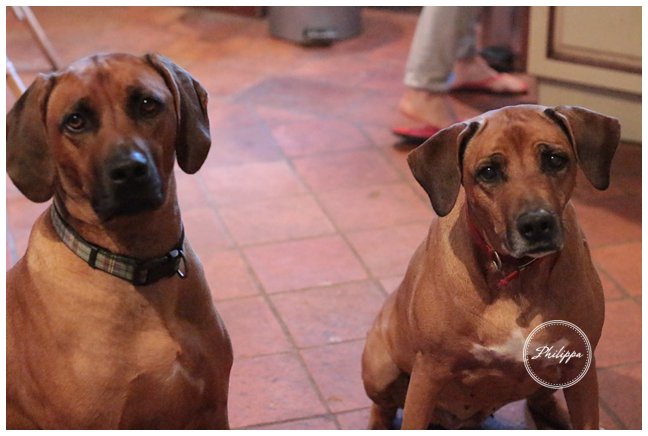 Toasted Buttered Cobnut Salad with garden plums, steamed marrow and Comte Cheese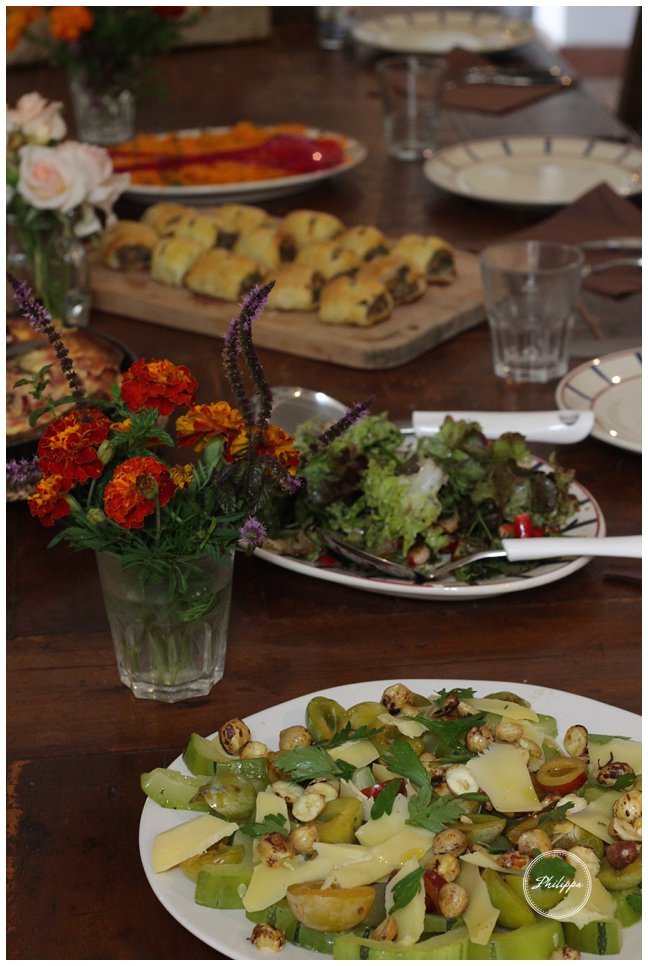 Serves 4 as a side salad
800g marrow having been peeled, chopped lengthways and the middle taken out.
About 16 plums that are tasty and sweet cut in half and de stoned.
150g of shelled cobnuts
1 tbs salted butter
Juice from ½ lemon
50g comte cheese
20g of parsley leaves
3 tbs olive oil

Chop the marrow into 2 cm wide new moon shape pieces
Season with salt and pepper and steam till tender (about 15 – 20 mins)
Meanwhile toast the cobnuts ( they will have probably broken in half from being shelled but if not it is a good idea to very roughly chop them)
Toast the cobnuts in a frying pan with butter
 When ready to serve lay the warm marrow on the serving dish, squeeze over the lemon and half the olive oil.
Layer on top the plums, warm cobuts , cheese and parsley.
Sprinkle over some salt and pepper and drizzle over the rest of the olive oil.

Marrow stuffed with bacon and chanterelles
Serves 4 adults as a main course ( or 1 ridgeback as a light snack)
1 kilo marrow
2 white onions finely chopped
150g lardons
2 tbs butter
2 tbs olive oil
2 garlic cloves
200g chanterelle
400g fresh porcini roughly chopped
200g grated parmesan
200g goats cheese
200g bread crumbs
2 tbs chopped parsley
100g gruyere
1 tbs truffle oil to serve
You will need a large roasting dish or baking sheet that will fit the marrow and some foil.
Pre heat the oven to 200°C
In a wide frying pan add the onions and lardons with the butter and the olive oil, fry until the onions are sweet and translucent.
Then add the porcini and chanterlles (you need a wide frying pan as you want to fry rather than steam the porcini when they are added which is what will happen if they are too crowded).
After about 3 – 4 mins when the porcini are cooked add the parmesan, goats cheese, breadcrumbs and parsley and mix well. Take off the heat.
Split the marrow ( with the skin on ) lengthways.
Season with salt and pepper.
On a baking sheet lay a long sheet of foil ( the idea is to wrap the stuffed marrow so it steams and cooks then to undo the parcel for the last 10 minutes to brown the top).
Put the two marrow ½ s on top of the foil and fill with the stuffing mixture.
Sprinkle the gruyere on top.
Wrap the foil around the marrow to form a parcel and bake for 40 – 50 minutes until the marrow is cooked.
Undo the top of the parcel and roast for 10 minutes at the same temperature to brown the top.
When out of the oven drizzle on the truffle oil and keep out the way of the dog.
I served mine with Camargue rice cooked n lamb stock but I a crisp green salad with a tangy French dressing would also work well.
Next stop I am taking the high road to Stirlingshire in Scotland…..