A Journey into the Judean desert
No matter what I do it always somehow ends up revolving around food, even a trip into the desert. Imagine the scene, hot bare golden sands as far as the eye can see, a steep climb up to the  ruined Roman fortress of Masada which overlooks the earths lowest elevation on land (some 1,400ft below sea level) and the Dead Sea where almost nothing flourishes. You wouldn't think this setting could be a chef's muse and yet this trip provided ample food for thought.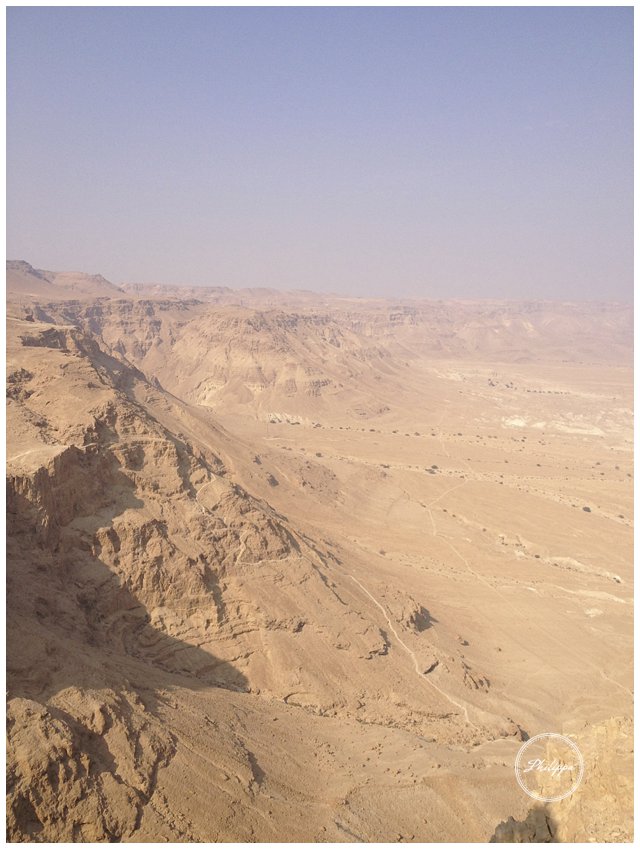 Maybe because the food section of my brain has been on override for the last week as cooking in Israel has been a giant culinary adventure.  Tasting new dishes and simple combinations that are oh so good as well as being firmly reminded that us Europeans have a lot to learn when dabbling with the Middle Eastern cuisine. Take hummus for instance.  Its pretty much everywhere now and people generally don't get too excited at the sight of it until… you taste a great one.   I ate at an Arabic restaurant in Jaffa, the oldest part of Tel Aviv. Plastic chairs, weird tacky blue lights and TVs in every corner but it was here I wanted to relearn how to make hummus.  The lady boss kindly came over and explained. Soak chickpeas over night, boil them, drain and pat them. Then whizz them with lemon and tahini. " What no garlic? I asked The picture below relays her response perfectly.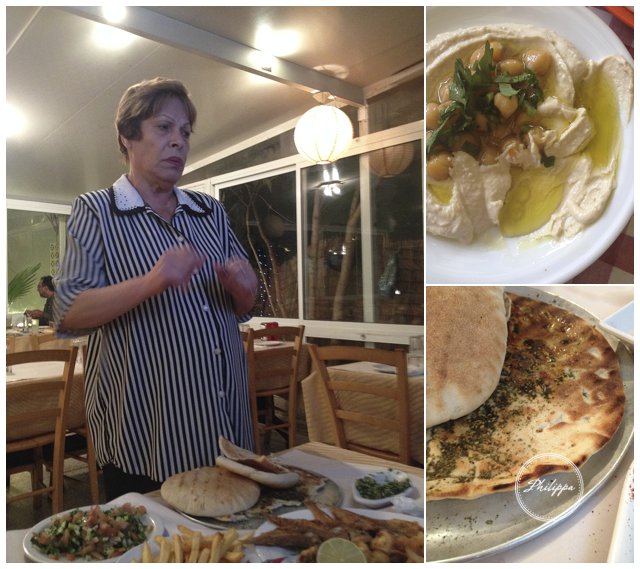 "And no olive oil in the mix?"
Again that same look . (silly me)
"Olive oil only on top"
I thought I would go for my three strikes and so explained that I had a friend who peeled his chickpeas to make hummus, did they peel theirs? … she sighed and gave me that look again.  So now I know.
I also tasted some incredibly light falafel, their secret was that as well as the bicarb they added to the mix ( I knew that one!) the desired consistency is reached  not by blender but  by putting them though a meat grinder. Who would have thought ?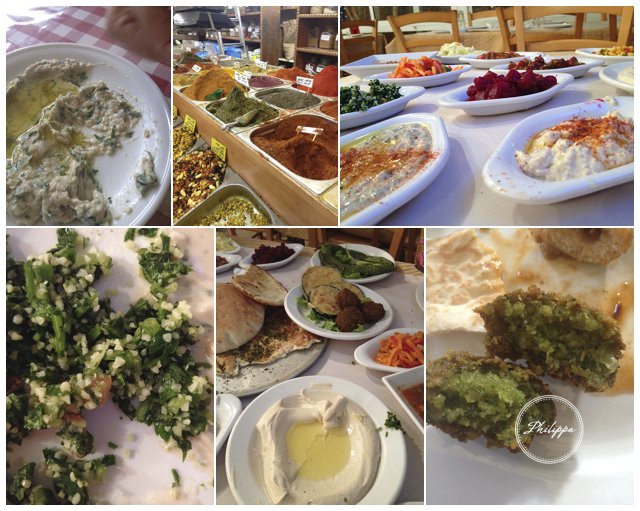 Herbs play the central roll in a lot of salads, I tried one with only whole parsley leaves, roughly chopped mint and coriander, toasted pine nuts and linseeds only dressed in a tiny amount of lemon juice and olive oil – it was surprisingly sensational.  Tabbouleh salad ( bulgur wheat with chopped herbs and veg) came to the table bright green with a substantial amount of herbs in and hardly any wheat,  often the opposite of what we can find in the UK.  Done right this salad is fresh, interesting and super healthy.  Finally, a chopped salad, tiny specks of tomatoes, peppers, cucumbers, red cabbage, onion and herbs dressed in lemon, olive  oil and sumac ( a dried lemony tasting red berry often used in Middle eastern cookery).  Obviously simple but an enjoyable dish to have as part of your mezze feast.  I have to admit with all those salads I then had a craving for something fried or fatty and so some juicy pine nut, parsley and lamb kofta did the trick.
Back to this postcard's recipe.   On my scramble over the ruins of Masada we were shown a pigeon tower built by the Romans ( or should I be more accurate and say built by the Jews under Roman rule?). As there was not much local meat, the desert not providing great grazing opportunities, pigeons were used when a feast was required. Mmm pigeon I thought…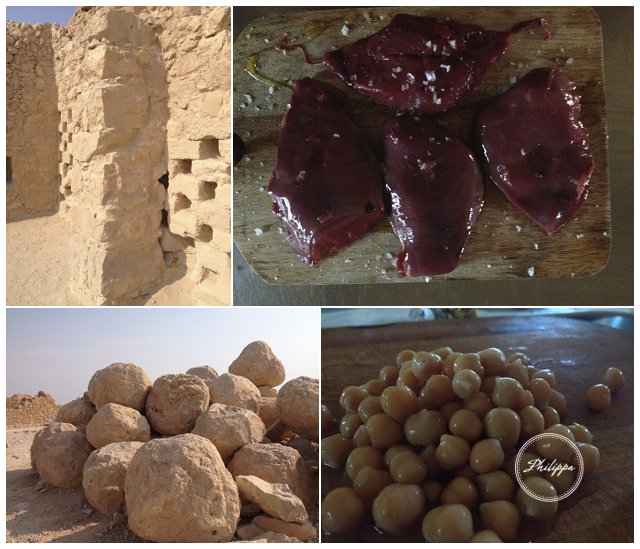 Keeping with the Middle Eastern flavours I wanted to use Persimmons also called Sharon fruit. I confess I have always walked past them back in the UK eyeing them sceptically.  Here they were piled high in all the markets and curiosity got the better of me.  There are two main sorts you are likely to find. Hachiya, which are longer in shape and must, I repeat must be eaten when soft and the Fuyu  which looks like a tomato and is eaten when firm.  This recipe also uses sumac, the dried red berry and of course pomegranates which were at every street corner and were round ,big and beautiful.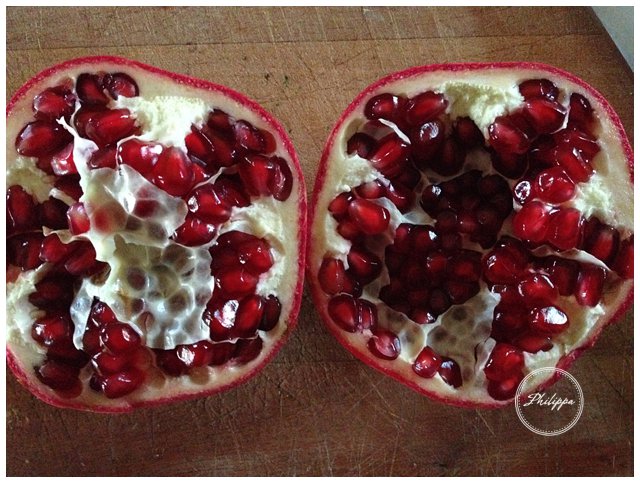 Warm Pigeon, persimmon and pomegranate salad with sumac and walnuts.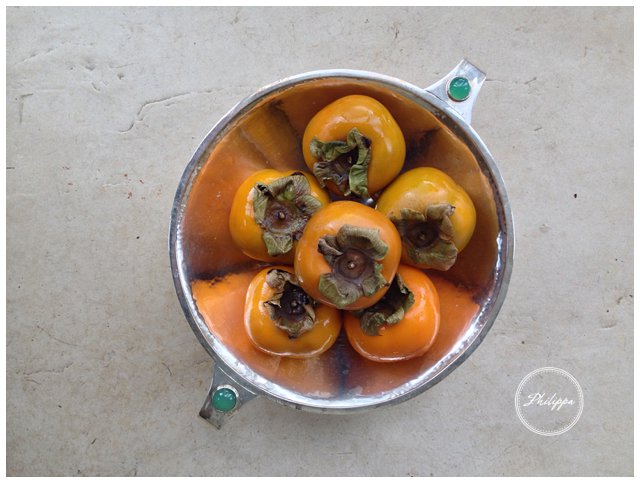 Serves 4
Dressing
2 tbs pomegranate molases
1 tbs olive oil
2 tsp sumac
juice of 1/2 a lemon
Salad
200 g cooked chickpeas
60 g picked  parsley leaves
2 heads red chicory
seeds from 1/2 a pomegranate
75 g roughly chopped walnuts
4 fuyu persimmons , peeled and sliced
4 pigeon breasts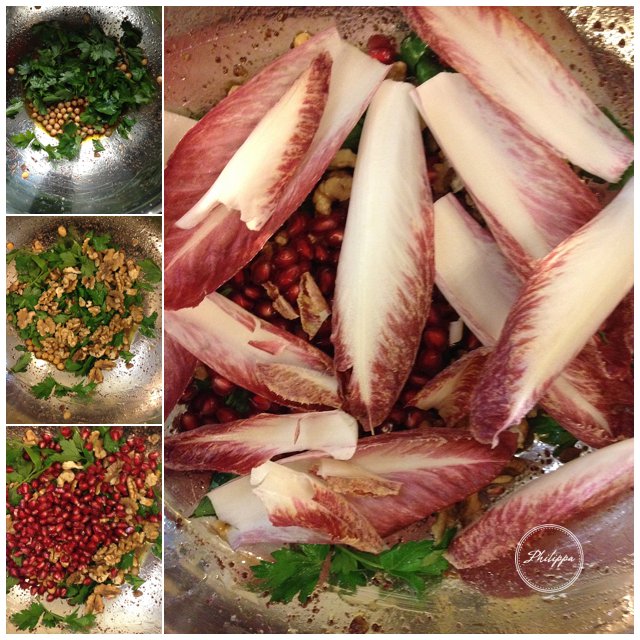 Method
1)In a big bowl whack together the dressing ingredients with a little salt and pepper.
2) Toss the chickpeas in the dressing and leave to absorb the flavours while you cook the pigeon.
3) Season the pigeon breasts with salt and pepper and a little olive oil.  Sear them in a frying pan on a medium heat for about 2 minutes on each side.  Leave to rest covered lightly in foil while you finish the salad.
4) To the bowl add the walnuts, parsley, chicory, persimmons, and pomegranates.  Toss well
5) Slice the pigeon breasts and toss in with the salad.
Serve immediately.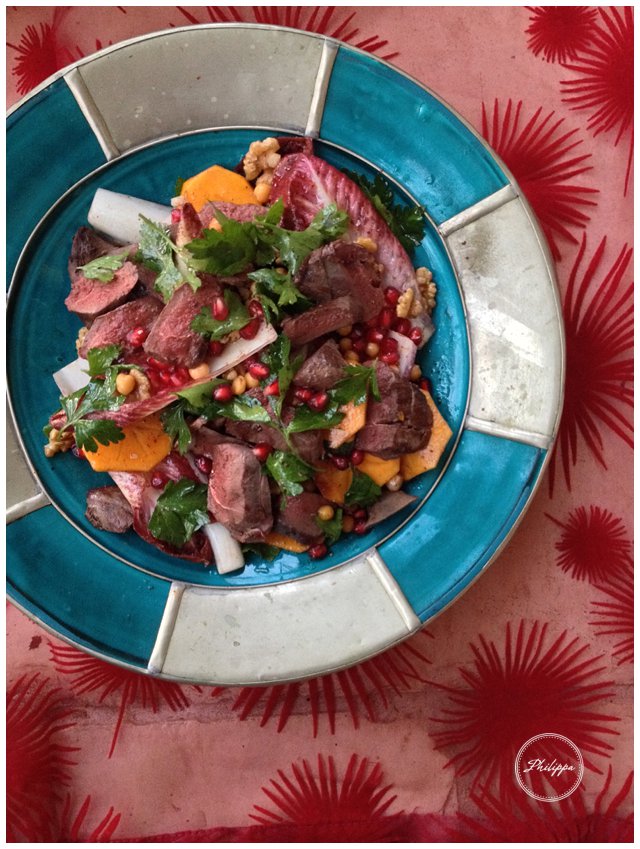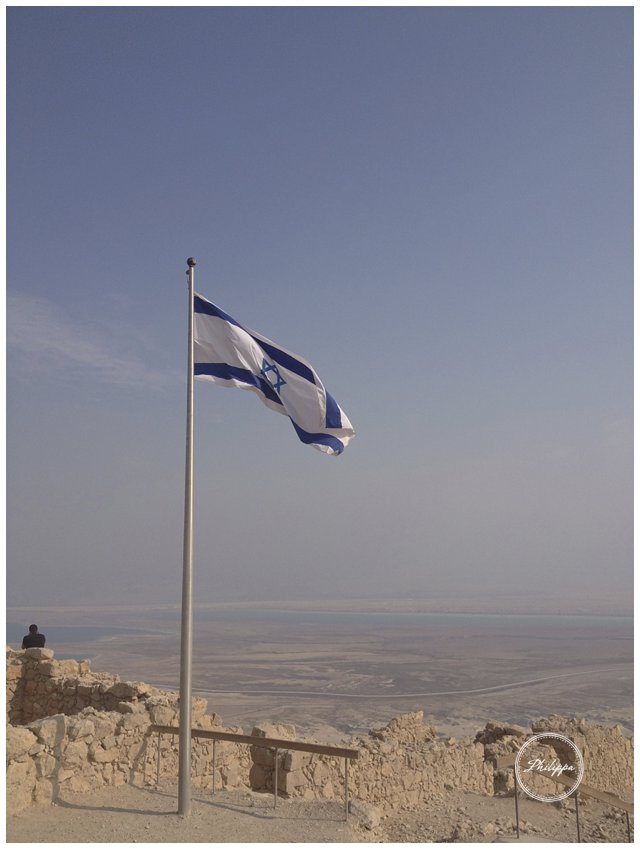 This Weeks transport: A tour bus through the west bank, a return El Al flight  to the UK and a wildly unadventurous South West train  from London to Dorset. 
Next I am off to ..Hertford, no.. Hereford ..I meanHampshire and I am sadly probably going to sing the entire score to My Fairy Lady on the way.