Feeling crabby ?
I have just come back from cooking for a delightful dinner party in the magical city of Edinburgh. Having recently made quite a few trips here I have to admit I am falling for its charms. Effortlessly classy and littered with magnificent pieces of architecture it really is a grand place. The dinner was for 18 guests and was being held just because the hosts felt like throwing a party for their friends! My day started early as I had to drive into Edinburgh and I wasn't sure what the traffic would be like, luckily my biggest obstacle seemed to be getting out of the drive…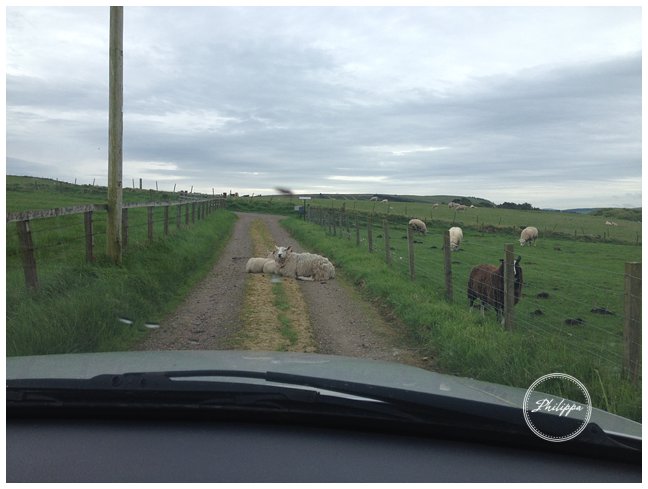 The days menu read as follows…
Nibbles
Mini crab cakes with chili sauce
Red radish with butter and salt
 Roast cherry tomato, mozzarella and hazelnut pesto crostini
Black olive and anchovy tapenade with oregano crostini
Pea, pecorino and mint crostini
Smoked salmon with warm blini with sour cream and mock caviar
Main
Rare roast fillet of beef with freshly grated horseradish mixed with crème fraiche and yogurt 
Goose fat roast potatoes with new season's garlic and rosemary
Green lentils with mustard and soft herbs
Roast beetroots and carrots with thyme and butter
Vignole  –  asparagus, artichokes and peas cooked in white wine, pancetta and mint.
Green salad with rocket, baby gem, linseed, herbs and French dressing
Dessert
Gooseberry and meringue ice cream

There is a definite trend of changing the format of dinner parties. I find a surprising number of clients are keen to move away from sitting at the table for hours and labouring their way through countless courses. Instead more canapés /amuse bouches are being ordered and eaten with the pre dinner drinks, the starter skipped altogether and the main course to be served help yourself style to suit everyone's portion control ideas. I personally think both the formal sit down and this more casual approach can work really well, but it's about knowing your guests and how relaxed you want the occasion to be.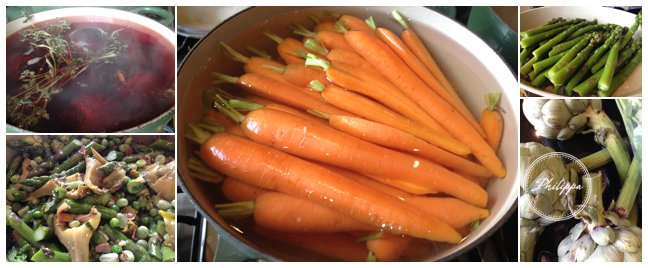 For this postcard recipe I will share with you one of the pre dinner nibbles that went like hot cakes… well they were actually hot cakes with crab and chilli sauce. They make a super tasty nibble or you can up the size and serve it as a starter or main course with some salad and coleslaw.
On another note….
The Observer Magazine has launched their 2014 food awards, with a category for Best UK based Food Blog. I would be delighted if you fancied voting for me and philippadavis.com. Voting can be done on line at http://www.theguardian.com/observer-food-monthly-awards   you can vote by:
1)registering your email with the Guardian
2) via a face book account
3)with a google+ account.
Many thanks to anyone who feels compelled to do this!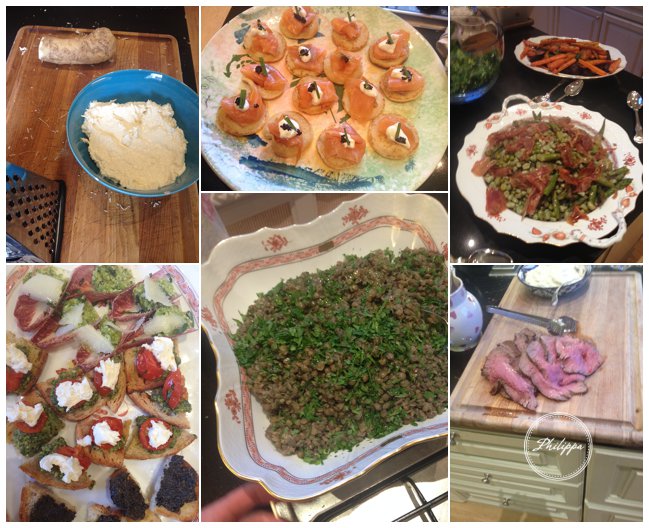 I am now re -packing for sunnier climes and skipping off to the south of France to cook down near the Camargue…
Crab cakes with Chilli Sauce
Chilli Sauce
1 red chilli
½ tspn sherry vinegar
½ tsp cumin
1 tsp finely chopped coriander
1 tsp olive oil
1)Finely chop the chilli (discarding the seeds)
2)Mix in a bowl with the rest of the ingredients and season with salt and pepper.
This can be made at least several hours in advance or until you are ready to serve the crab cakes.
Crab cakes
Makes 12 bite sized crab cakes or 4 big ones
40g breadcrumbs
½ tsp Dijon mustard
½ tsp salt
¼ tsp white pepper
Pinch of nutmeg
Pinch of paprika
2 tbsp parsley finely chopped
250g white crabmeat, in chunks
1 egg, beaten
Plain Flour, to coat
Vegetable oil, to cook
1)Put the breadcrumbs, mustard powder, seasoning and parsley in a bowl and stir well to combine. Add the crab and stir gently
2)Add the egg and mix
3)Roll into balls then flatten gently into disks (they may seem a little fragile but they will firm up a bit and seem to hold together when cooked).
4)Chill for 30 minutes.
5)In a frying pan set on a medium heat add 1 tbs vegetable oil. Fry the cakes till lightly browned each side and hot all the way through ( about 1 1/2 minutes each side).
Serve immediately with a ¼ tsp of chili sauce on top of each and garnish with a small rocket leaf for a flash of colour.