Diamonds are a chef's best friend
and a spoon with a stew
"Darling, I am taking you to Italy and we are going to buy a diamond"!
Although many a person would be disappointed when they discovered that rather than a sparkling stone to be worn, your lover was talking about an edible underground fungus that resembles a dirty pebble, any food enthusiast (like myself) would be totally excited. The tuber Magnatum Pico a.k.a. the White Winter Truffle, White Alba Truffle or 'diamond of the kitchen' is one of the most prized, unique and decadent ingredients you can eat. Current London prices can be as high as £10,000 a kilo.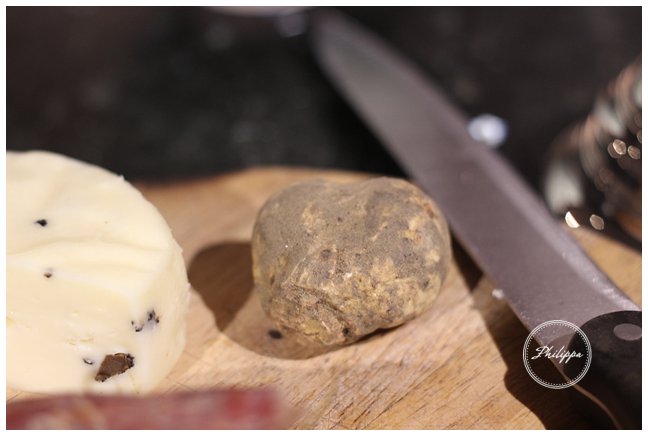 Where do they come from?
The most highly regarded white truffles are found in Italy. The most famous are from around Alba in the Piedmont area of Northern Italy however they also grow in Acqualagna in Marche, Molise in Abruzzo and around San Miniato in Tuscany.
White truffles also grow in parts of Slovenia, Crotia and the Drome area in the South East of France but are generally not quite as highly prized.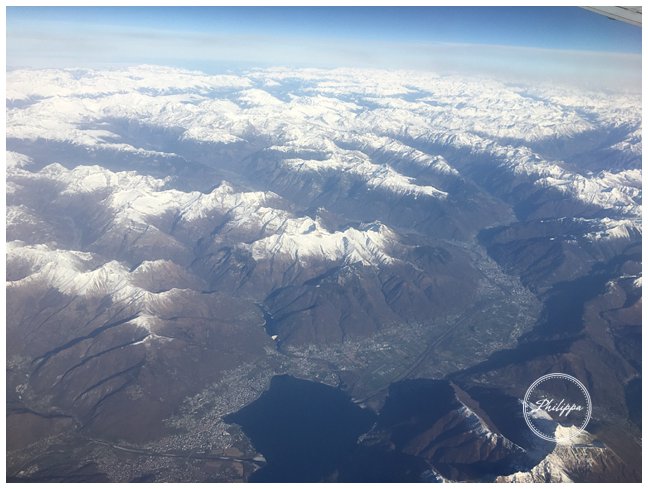 When are they in season?
The short season runs from late October to early January and globally causes much excitement in the culinary calendar with entire fairs, menus and parties dedicated to them. Many of my clients will ask me to come and cook one-off dinners around now just so they can celebrate this luxurious delicacy in their own homes. Although most people treat it as a special occasion I did once cook for a family who had it on baked potato as their tv dinner.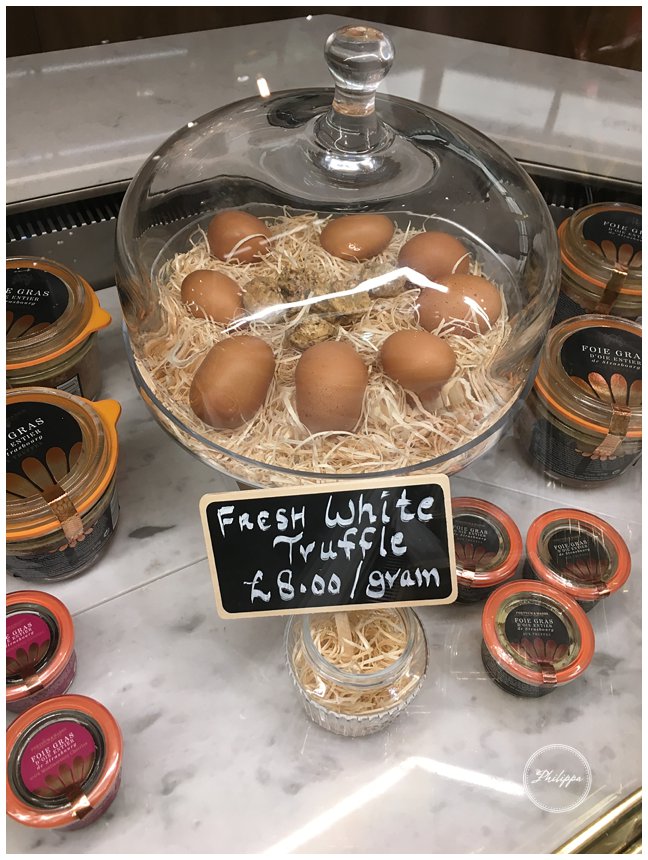 Why are they so expensive?
No one has yet been able to farm white truffles as they are super sensitive to the soil, climate and surrounding vegetation and live in a complicated symbiotic relationship with their hosts, the roots of oak, chestnut, hazel, poplar or beach trees. This means they have to be foraged for.
Truffle hunters set out with their dogs into the woods, usually in the morning when the pungent aroma is at its strongest, and search their favourite patches. They keep the exact locations of their finds a closely guarded secret, as it can be a very lucrative but competitive business.
The price of truffles varies from year to year and is affected by supply and demand. Demand is constantly on the increase especially now with added interest from the far East and Asia as well as Europe and the U.S.
Unfortunately for several reasons supply is on the decrease. This is possibly due to factors like climate change, an increase in wild boar (the truffle loving wild pigs are generally not hunted as much so with no natural predator are quickly multiplying and causing various problems) and issues with overall land management.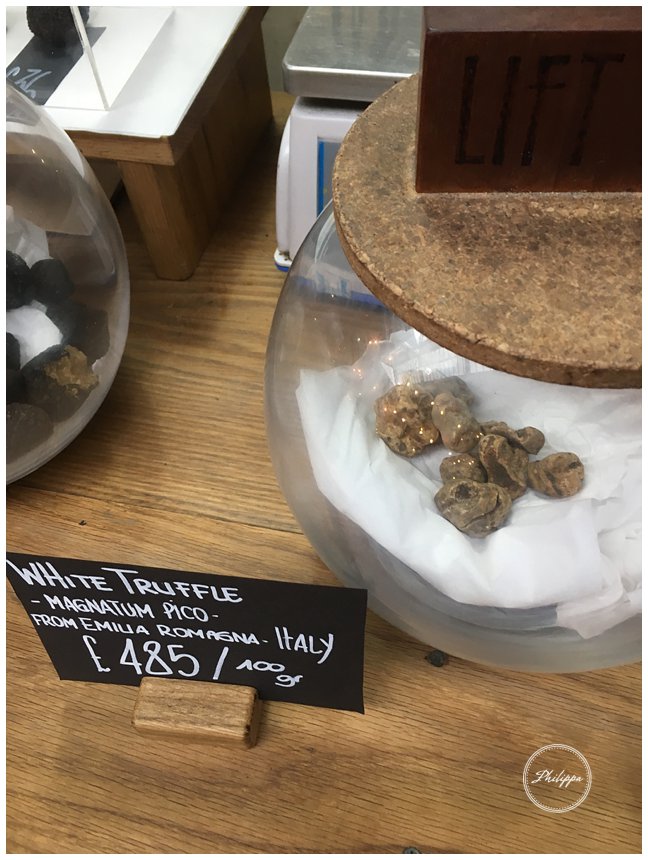 Hog or Dog?
Traditionally truffle hogs were used to find them as they have an acute sense of smell. The female pigs were particularly keen to sniff them out as they have the same aroma as the sex hormone of the male boar. Since the mid 1980's however using pigs has been banned in Italy as they were deemed too destructive to the fragile environment in which they grow. I also imagine its much easier to train a dog and less dangerous persuading them not to eat the find!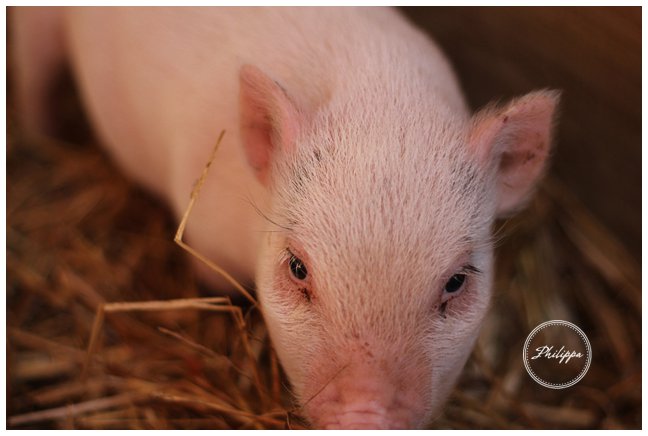 (note this is not a truffle hog…its just a cute pig)
Buying a White Truffle
Truffles are sold by the gram. The largest one ever found weighed 2520g and was found near San Minato in Tuscany in 1954. It was given as a gift to president Eisenhower. Other very large truffles that have been discovered over the years are usually sold at auction to the highest bidder and can fetch hundreds of thousands of pounds. Fortunately most of the truffles found are much smaller and therefore far more 'affordable'.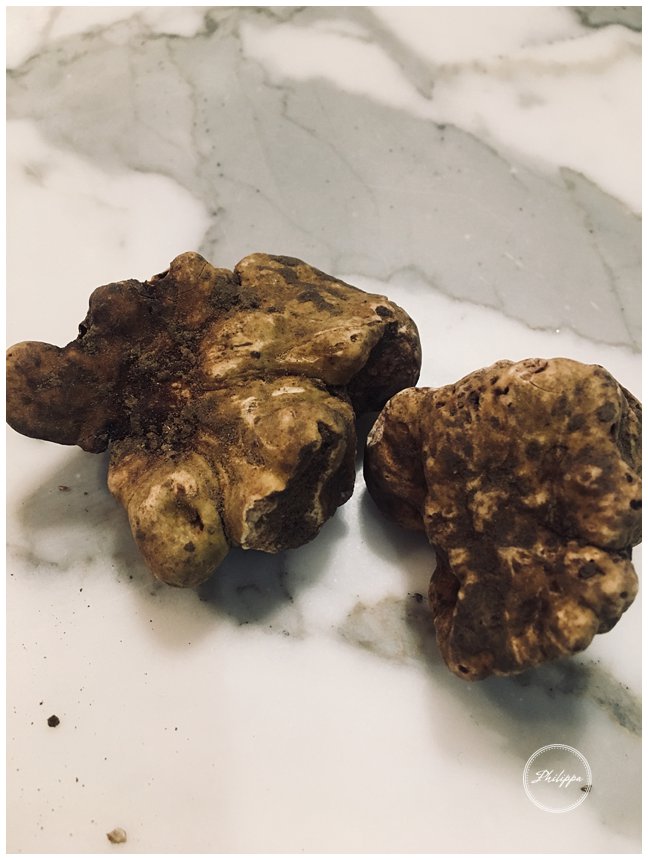 Lets try this at home…
If the idea of buying a truffle appeals there are several elements to remember. The most important factor to check first is the smell, which is an indication of quality and how long ago it has been found and dug up. The fresher the better, so providing it has been stored correctly, up to a few days is fine, but you don't want any thing older than a week. Pick it up (ask first) and give it a good sniff, it should give off a strong funky aroma that will be like nothing else, but still familiar, leaving you to wonder what it compares to.
You can also give it a gentle squeeze, it should feel firm, any softness will indicate it is too old. A little dirt on the outside is good as it will have reduced the amount of moisture the truffle will lose but as you are paying per gram you don't want it to be caked in mud.
Plan to eat the truffle as soon as possible, they lose around 3 % of their weight in moisture per day and dramatically decline in quality. If you need to store it for a day or two, wrap it in a piece of kitchen paper and place it in a clean jam jar with the lid on in the fridge.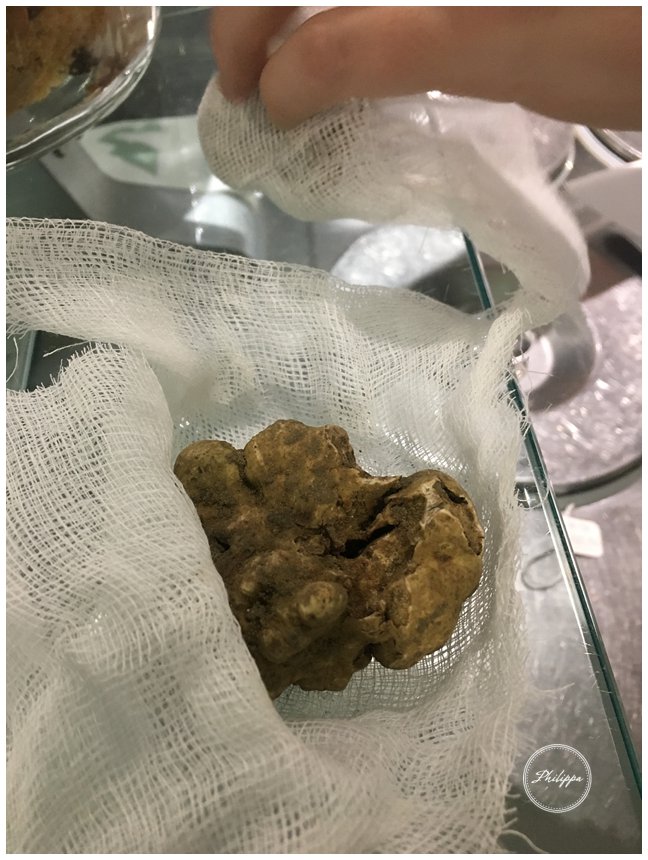 Cooking with White truffle
Never cook a white truffle! The intense heat will quickly destroy the aroma and taste. It should only be thinly shaved raw on top of your dish, for which you will need to buy a special grater. You need to allow around 7 g – 10 g per person (many suggest 5g but I think that is just too mean).
Just before you want to eat get a new toothbrush and gently scrub away the dirt, you can moisten the brush with a little cold water to help, then pat it dry. Once your dish is plated using a truffle slicer or mandolin shave the white truffle over the top and enjoy the room being filled with that incredible aroma.
Serve it with dishes that are simple and that wont over power the flavour. Lightly buttered fresh tagalarini with a very small amount of Parmesan is my absolute favourite, using the pasta cooking water to slacken off the dish and make an emulsion for sauce. Plain risottos, baked or scrambled eggs, semolina gnocchi, baked potato with a little butter and wet polenta are also great ways to showcase the flavour.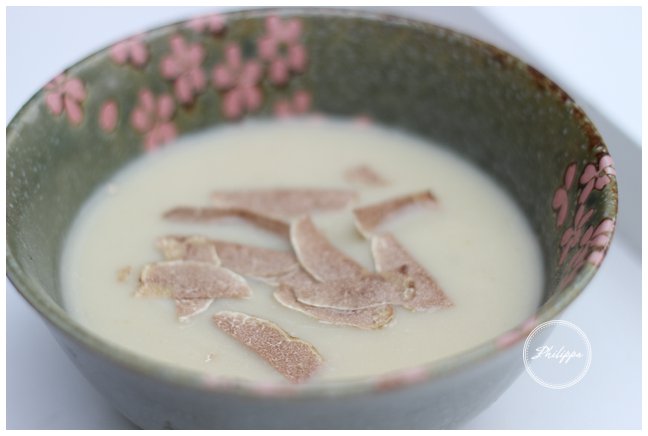 San Miniato Truffle Fair
Every year for the last three weekends in November the picturesque hill top Tuscan town of San Miniato becomes infused with the smell of White Truffle.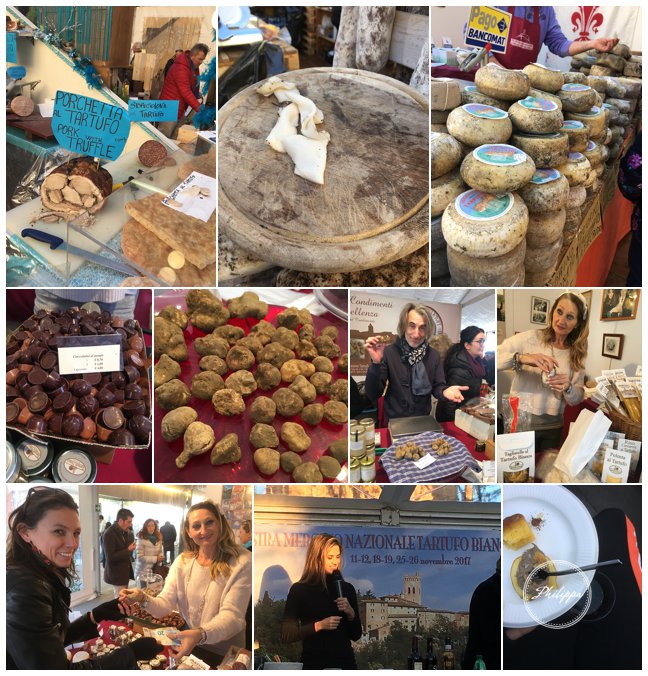 Getting There
Fly to Pisa (generally the cheaper option) or Florence then take the train to San Minato. Don't forget to validate your train ticket at a machine before boarding or be prepared to pay an unpleasant fine.
Once at San Miniato a free shuffle bus will heave you up the winding hill giving you some spectacular views across the undulating Tuscan hills and drop you off at the bottom of the town. The busses run fairly regularly and are the easiest way to get there as the town is not car friendly and gets very busy. You cannot walk there from the train station and there are very few taxis.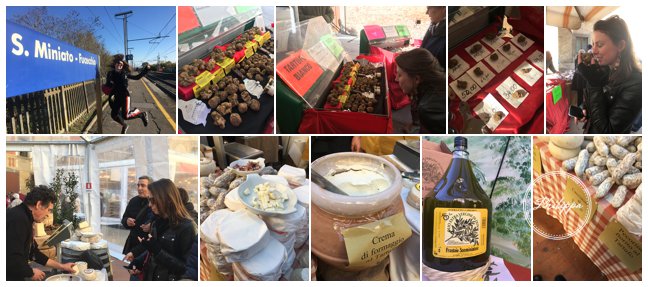 What to Expect
There are two main areas of tents. The first is packed full of truffle related products like cheese, paté and cured meats. The second is truffle heaven.
There is also wine tasting area, championing the local produers, a chef demo tent – totally worth going to even if you don't speak Italian and an impressive pop up restaurant serving truffle, truffle and more truffle.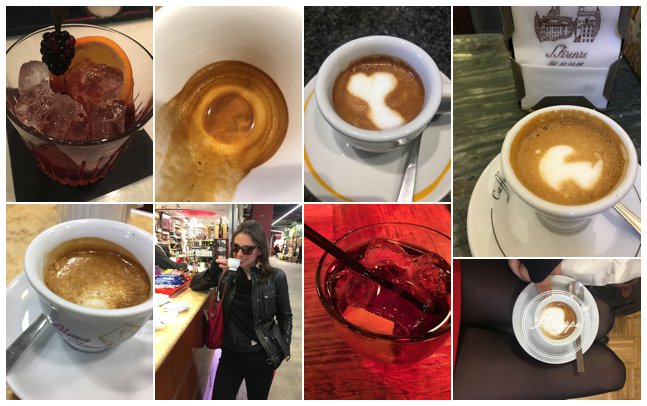 How Long to Spend There
Aim to get there around 11 am and allow a whole leisurely day at the festival as although small there is a lot to enjoy. Tasting of truffle products ( 1 hour), chefs demos,( 1 hour) talking to the truffle sellers (1 hour), local wine tasting (1hour 30) and of course there is no such thing as a quick lunch in Italy( 3 hours).
Buying a Truffle
Take note of the points above but the truffle association seems very slick, prices are pretty much the same at each stall so just choose a seller who you like the look of. They all are very enthusiastic about their finds, willing to answer any questions and generally speak excellent English to help you complete your purchase in confidence.
Eating at the festival
You can graze your way around the truffle product tastings and there are a few good looking restaurants but the pop up restaurant in a marquee next to the truffle sellers is by far your best option.
At the door of the tent choose from the menu one of the white truffle dishes including tagliarini, risotto and baked eggs, a bottle of local wine (red, white or pink)and pay. Then go and join a table of revellers and hand your receipt to the waiter who will bring you your feast.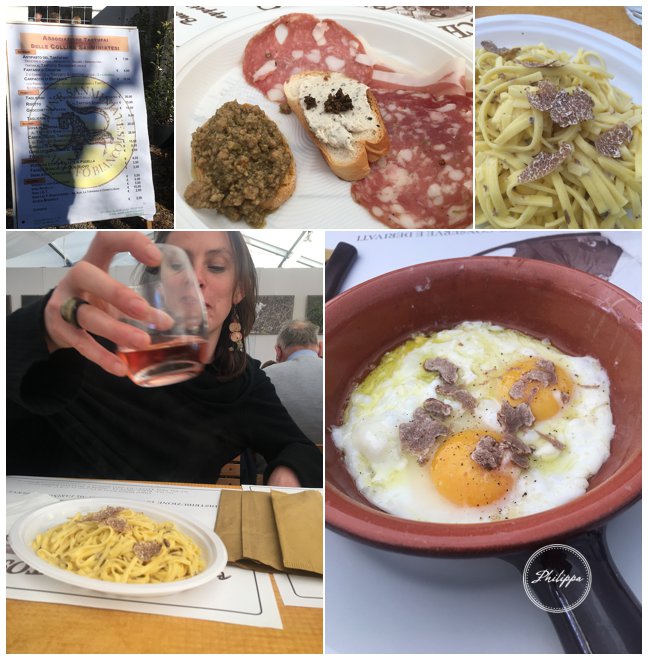 A spoon with a stew…
If you have planned your trip to the San Miniato White Truffle Fair it would be a great shame to miss out on the culinary and scenic delights of near by Florence and Pisa. Here are my recommendations on where to eat…
Pisa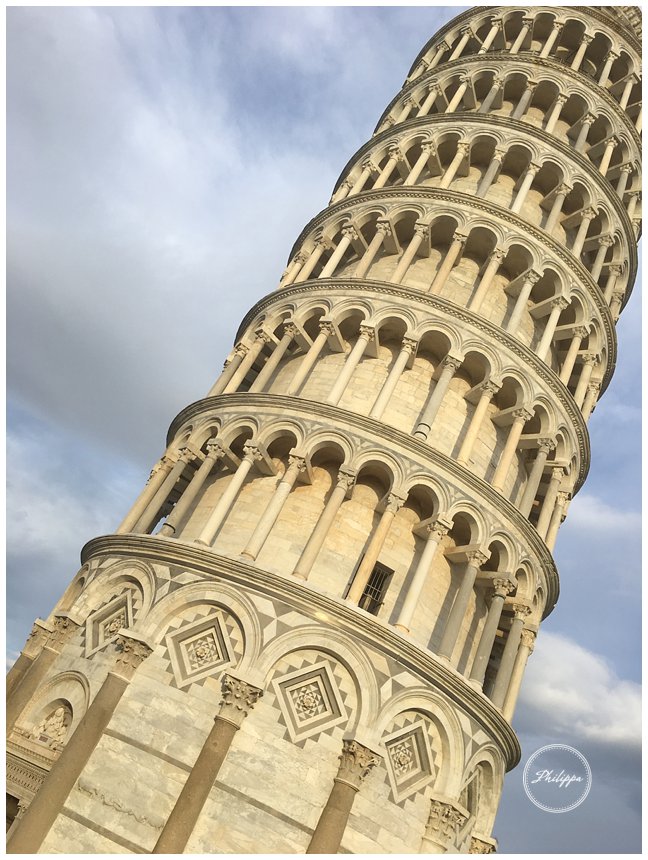 Suitably Italian style Trattoria coupled with suitably Italian style service (they almost tell you how and what to order).
We had rich and earthy chicken liver pate, the Tuscans often add capers and anchovy which takes it to a whole new level, served warm spread over the traditional Tuscan unsalted bread. Followed by Pig jowl pasta, obviously cooked to perfection and then braised rabbit stuffed with artichokes. Accompanied by some excellent local wine this is the kind of local traditional joint you aim to find.
Wallet Damage: Minor/Medium
What to wear: something casual but stylish
Suitable for: couples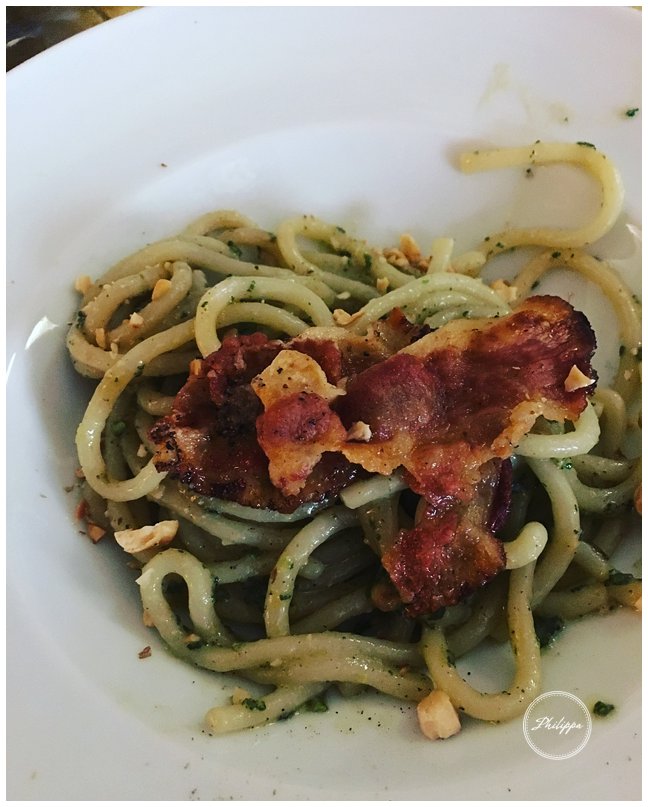 This was the wild card of the trip in that not one but two of the restaurants on my list we couldn't get into. Stumbled across this place, packed with Italians and despite being absolutely packed they clearly saw my immanent melt down if I was to be turned away so squeezed us in. Good pizza, fun fast service and a great way to feel local.
Wallet Damage: Minor
What to wear : casual
Suitable for: families and averting restaurant melt downs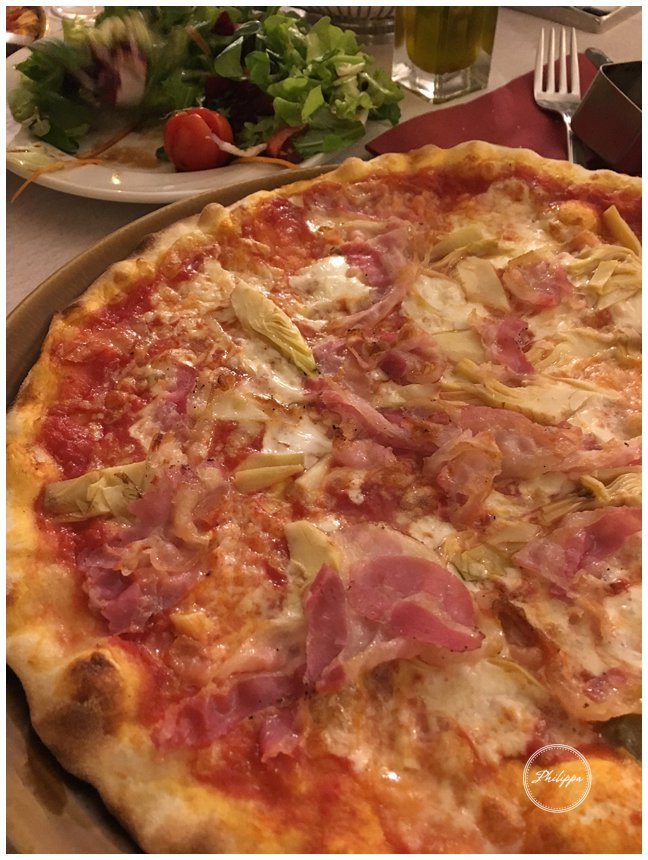 Florence
Florence is the home of the much loved t-bone steaks, peposo ( a beef stew) the negroni and also the rather less popular tripe.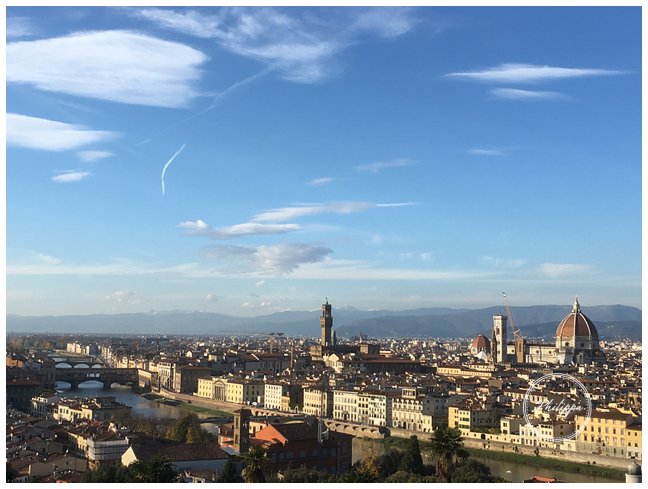 This is a typical example of a new Italian eatery.
The food is still very much how nonna made it but the décor has defiantly been done by the next generation. Gone are the wood panels, bottles of dusty wine, low level soft lighting and chequered table cloths. Instead there seems to be a trend for clinical white walls, bright lights and minimalist artworks. Don't let this put you off. At Zeb Gastronmia the freshly made pasta was some of the finest I have had, potato and truffle with butter and pecorino wining the prize. The mains are all out on display in large dishes, with nonna herself brining them out as they are ready. We tried perfectly cooked rabbit stuffed with herbs. They serve a lovely small selection of home made tortes and cakes for dessert and have a fantastic selection of local wines that they will be happy to explain.
Seating is all on bar stalls mostly overlooking the food counter and bar.
Wallet Damage: Medium
What to wear: casual/ish
Suitable for: pasta lovers/ solo travellers.

A visit to any towns/ city market is a must if you really want to see the heart of a place. Florence's heart (market) is filled not only with tripe and gigantic cuts of beef but also an amazing selection of Italian salads, often bitter or peppery, seasonal vegetables, cheese and wine. Having looked round the ground floor and worked up an appetite head upstairs to a floor littered with bars and mini restaurants. The choice was so good it took me two laps to decide on where to eat, we chose the truffle bar in the end but it all looked great*. There is a wine bar at one end with a top selection of Tuscan wine, look out for Sassicaia and Tignanello in particular if you are feeling lush.
Wallet damage: depends what you go for but its all good value
What to wear : casual
Suitable for : solo travellers, quick lunch, small groups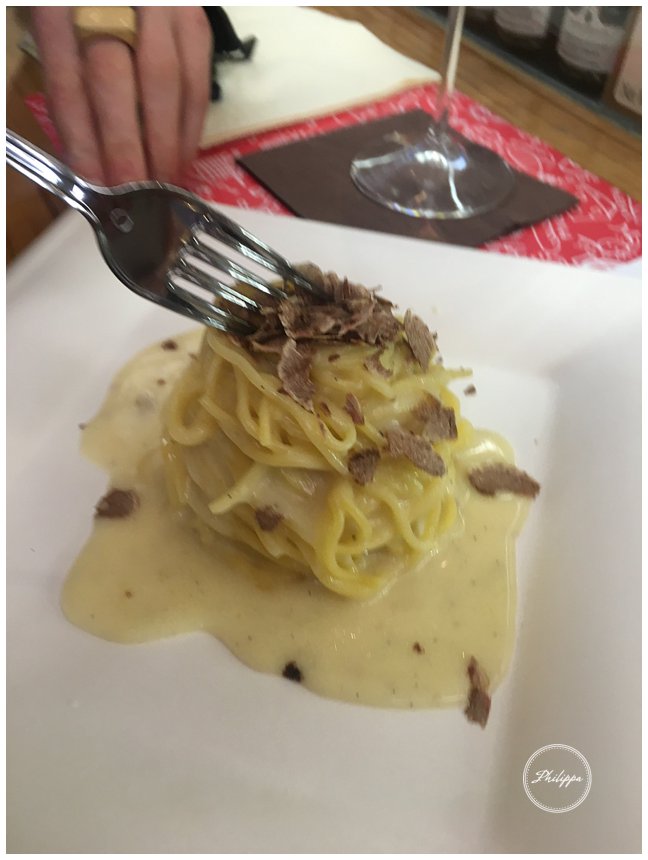 *My only regret on this trip was not also trying some wood roasted chicken thighs stuffed with artichokes and lemons turning on a spit but makes for a good reason to return.
In my view the best pizza joint in the world is strangely in Dublin (Paulies Pizza) even after having torn my way through hot cheesy slices all the way from New York to Naples. Santarpia comes a close second. Despite looking decidedly modern and chain like the pizza here is truly amazing. We had a smoked mozzarella and pumpkin with sage, whose instagram picture I still fondly stare at, and an anchovy and olive with tomato one that got scoffed before we remembered to pap it.
Wallet Damage : Minor
What to wear: casual
Suitable for: large groups or couples.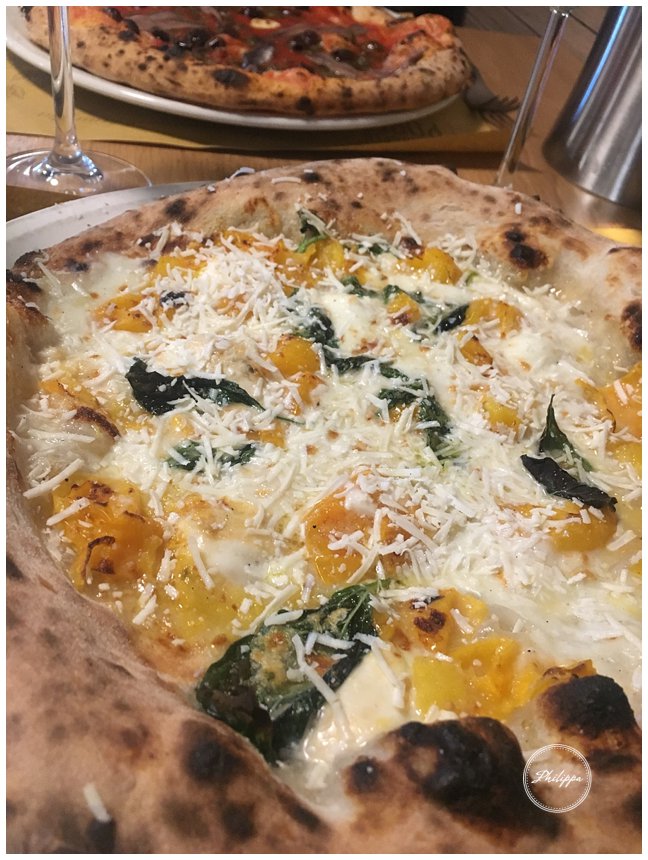 This is one of the oldest trattorias in Florence and is famous for that great Tuscan dish, the Florentina steak/Bistecca alla Floerntina This is the same as the T – Bone so has some fillet and sirloin which comes on a bone shaped like a T. Arriving ½ an hour after the doors opened ( they didn't answer the phone all day) we were told we could get a table 2 ½ hours later. So after one or two negronis in a typically charming local square we returned.
The restaurant is in two half's with a rather stark front dining room and a very charming one out the back. Steak is really a must as is red wine. In charming Italian fashion they cook it how they cook it, perfectly rare, and I expect they glare at you if you ask it to be done any other way. A side of borlotti beans ( fagioli) and salad made for the perfect accompaniment. A real treat.
Wallet damage : medium
What to wear: smart/ casual
Suitable for: family get together and meat feasts.