When bribery and confection is  the answer…
With a twinkle in their eye (one can only assume as the conversation was via telephone) the brief for my job in Gascony went like this…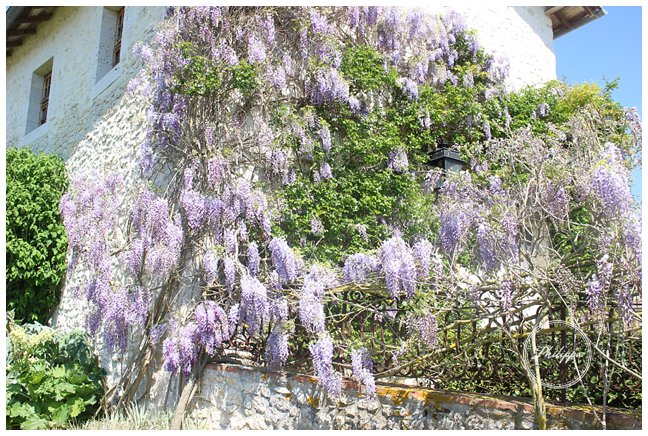 " Knowing how you love a challenge Philippa I thought I could set you a little task while you are down with us…"
"Oh, yes,?" I say
"Yes… that is if its not too difficult of course"
(RED rag to a bull….)
"Yes, do go on.."
"Well we thought we would like to have soufflés at some point when the guests were here, there will be about 40 of us…. but we haven't fixed the oven yet so its still rather unpredictable… oh, and we also though it would be fun to make chocolate Easter eggs… for the entire village"
"Oh, erm…."
"Only joking, no I want you to have a go at broadening the children's eating repertoire"
" Ah ! No problem, that I can do!" (phew)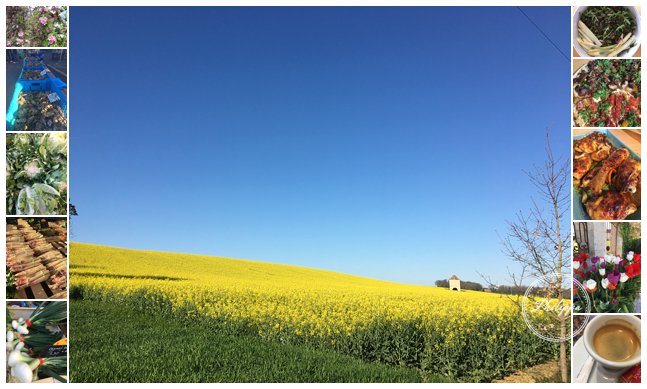 Over the years I have helped feed many many children not only as a private chef but also as a relative, as a chef in a family restaurant and as a friend of the family. It is amazing how different everyone's approach is and how children can vary so much in their eating habits.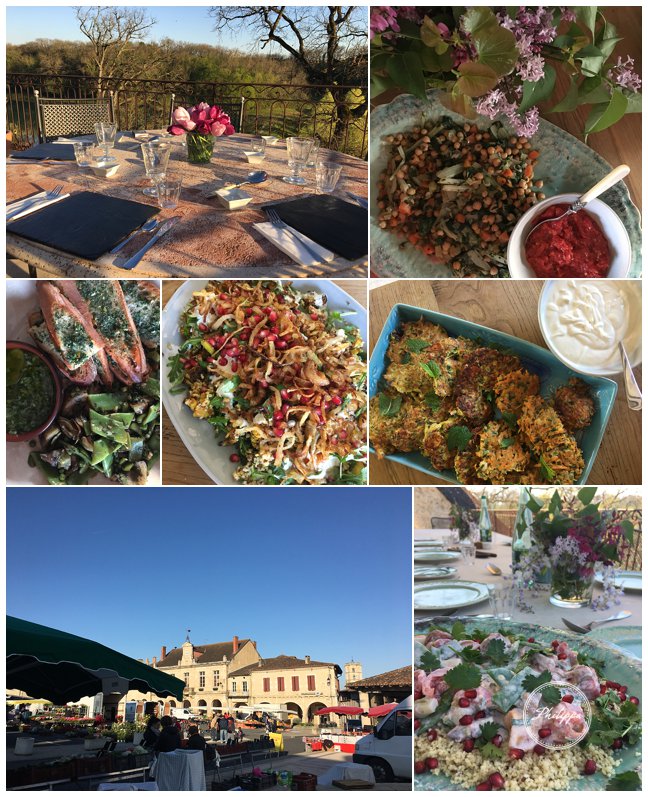 From experience, at having been set these sorts of missions before, I know that it is best not to make a song and a dance about it (though actually this could be a really good subject for a musical number in a show…). Instead I have found it best to subtly slip new ingredients and flavours into their food, using recognisable dishes such as bolognaises, tomato sauces, noodle soups ect to help develop their palate.  If you have the time and patience and feel it is worth making the effort,  get the children to shop with you, although I admit markets in the south of France have more appeal than a trip to Waitrose on a Saturday. The other hugely important and beneficial thing you can do is to to get them involved in the kitchen so they feel part of the creative and fun process.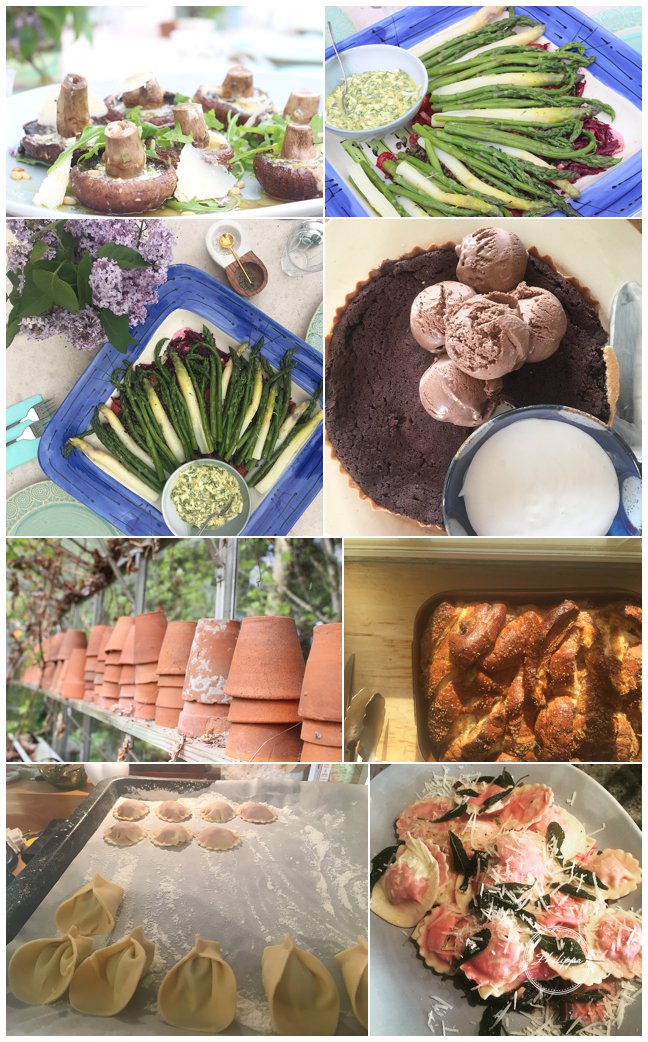 With Gascony being in the full swing of spring, the lilacs, wisteria, tulips and most importantly the new season ingredients in the markets were at their best. Being that little bit ahead, season wise, of British farming it was brilliant to see boxes of artichokes, bundles of super fresh asparagus ( green and white) bags of beans and tables groaning with strawberries at the markets especially as just I was leaving the UK the weather decided to become distinctly un spring like and the markets were still selling the last of the winter turnips and cabbage.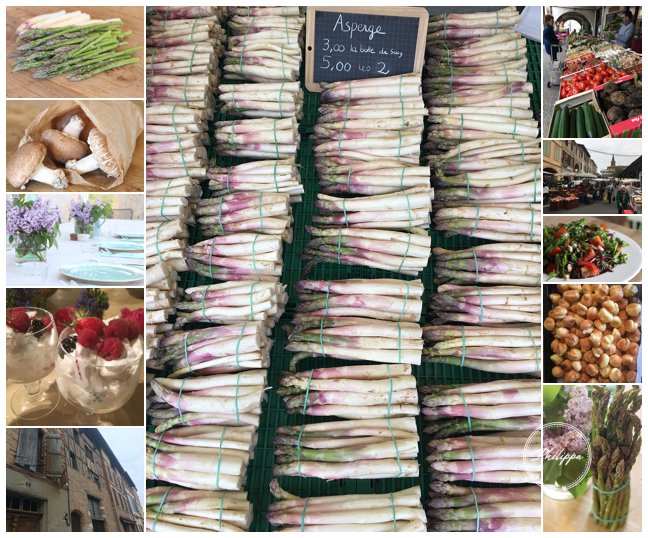 Shopping at these traditional markets that pop up each week in the old covered squares of the villages and towns around les Gers can sometimes I confess seem a little daunting.  My first task, after having parked the car in either an impossibly tight gap ( thanks dad for all those parallel parking lessons back in the day)  or tucked into a space that probably isn't an actual space but when in France just shrug and walk away, it is imperative if you want to try and fit in to go and find a local café just off the square and have your morning coffee fix. Though as I have found if you are not local, you don't always easily fit in. Confidently bounding into a café and walking up to the bar for a 'quickie standy uppy' (an espresso at the bar;) , the room invariably falls silent. Dotted with old French men (their wives no doubt already pushing their wheeling trollies around the veg stalls and cheese stands) gathered at small round tables, chatting and scanning the morning paper, I hardly blend in, although the bright red dress probably doesn't help.  Fortunately by the time I have my espresso in hand, the tumbleweed has passed, the room has generally gone back to its calm murmur and the bar staff are happily watching the sports on the screen in the corner. Once fuelled up on caffeine it is then time to take on the market stallholders. Some can be utterly delightful and even recognise me now I have been there on and off for a few years. Others still glare at me until I can win them over with a beaming smile and convince them that I'm actually there to buy ( quite a lot usually ) and not just take photos of the picture perfect produce.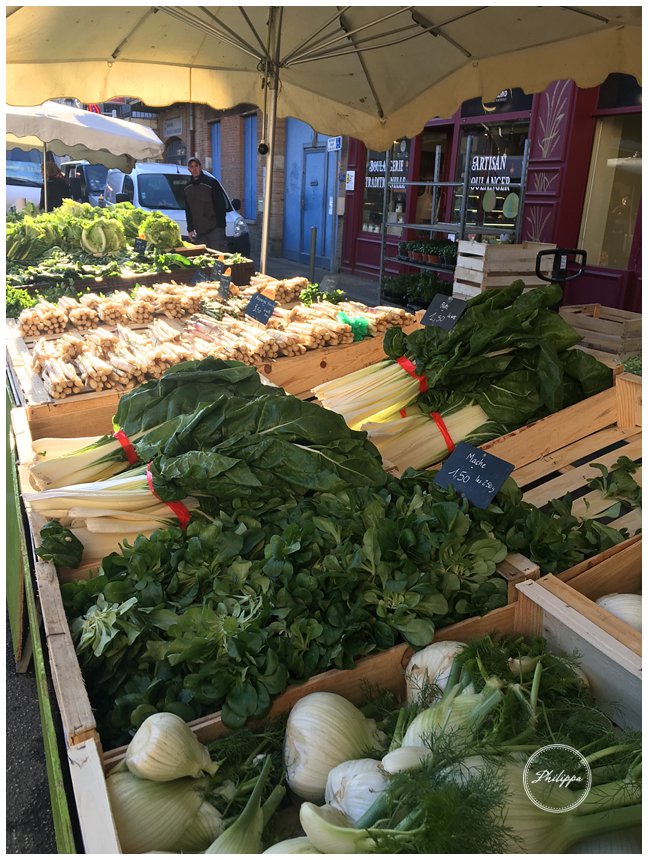 Asparagus was being sold at practically every stall and I noticed that in France they sell equal quantities of white and green, as supposed to our preference for mostly green back in Blighty.  Cauliflowers, artichokes, courgette flowers and strawberries were all at their best. I bought plenty of celery, fennel, peppers and aubergines  to quietly add to the kids food and have always found by chopping them really small or blitzing them into sauces they are never any the wiser.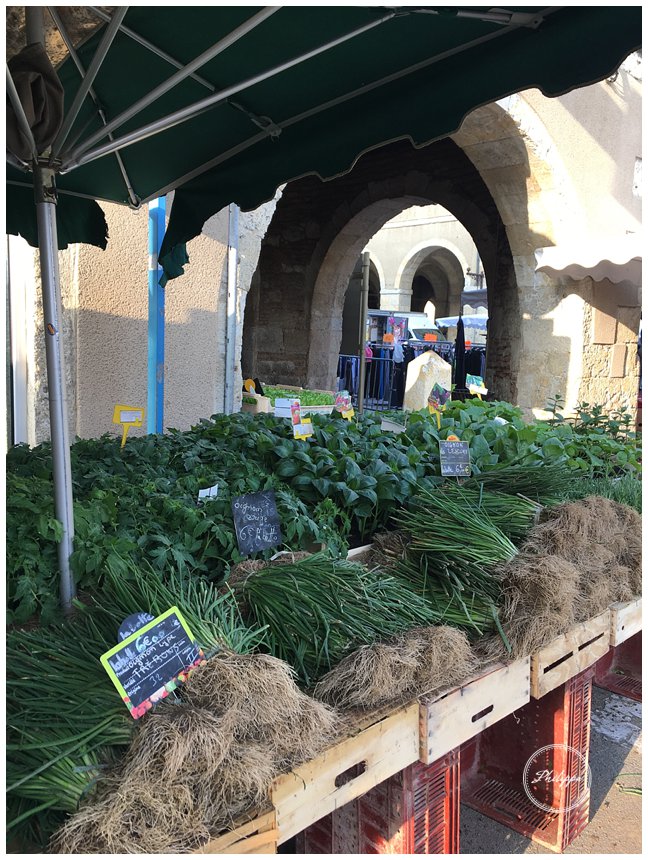 When trying to encourage children to eat well there are lots of steps you can take, for instance;
Take them occasionally to the shops ( when it won't be too stressful) and get them involved in choosing good quality ingredients ( fruit that smells delicious, bright coloured vegetables ect.
Let them help in the kitchen prepare food and do other jobs like lay the table and help clear away the dirty dishes  –  it is hugely beneficial to get them confident  in the kitchen and experience from a young age being part of the action.  If they are part of the process it should help build respect, enjoyment and give them some life skills for when they have to eventually fend for themselves.
Eating with adults or respected elder siblings is always good as leading by example and reinforcing positive and excited attitude towards the meal is a great start (whingeing about food and mentioning dislikes is as contagious as chicken pox in these scenarios!).
Try not to cave in and offer an alternative meal if the child refuses to eat, if you do it once the child will expect / hope you will do it again (patience and perseverance is key here and I admit it is easier said than done sometimes but children are long term projects).  The consequences of offering an alternative in the long run can also mean a lot more fuss in the kitchen as you are in danger of slipping into the habit of cooking different meals for each member of the family which of course then creates other problems.
Don't let them fill up on snacks during the day and especially near meal times.   If they do snack try to be strict about when and what they eat.
We must remember that child's nutritional needs are different to an adults so for instance filling up on a fruit snack before a proper meal may not be the best option for a child's health.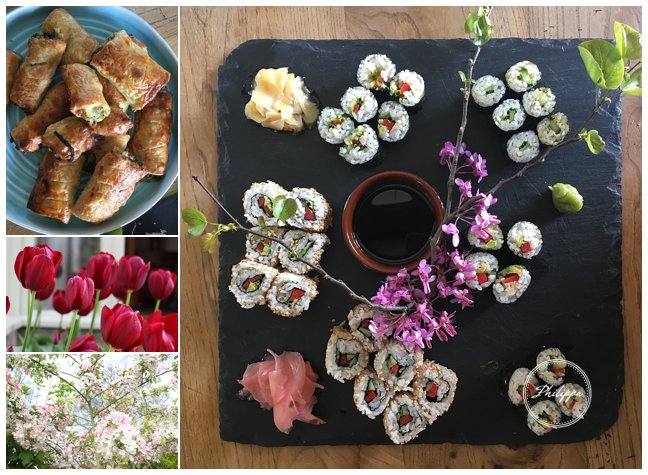 If all else fails when trying to get a child to eat their supper I have always found the bribery of confection works a treat. For instance this postcards recipe of French style strawberry tart seemed to do the trick*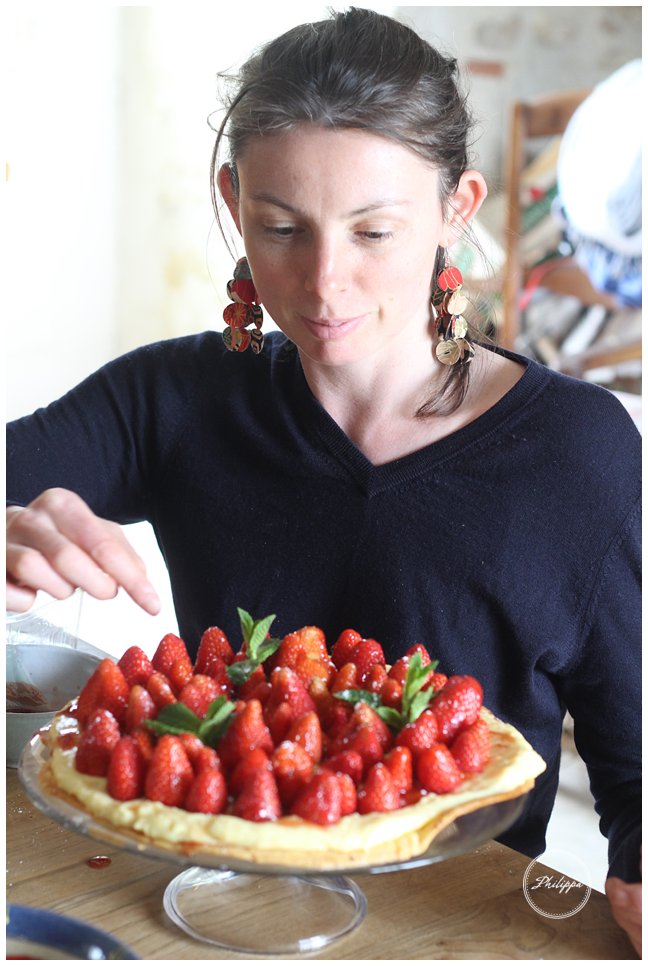 *I actually do not condone the bribery of children with dessert … (well maybe occasionally) .
This week:
Asparagus eaten : an impressive 21 bunches ( not all by me)
Fruit and veg bought : half of Gascony's 2017 harvest .
The kids ate: more variety than they realised;)
Every home should have : an established wisteria plant
I'm driving: a Citroen
I love : French markets ( though not so much French drivers)
Instagram : postcards from a private chef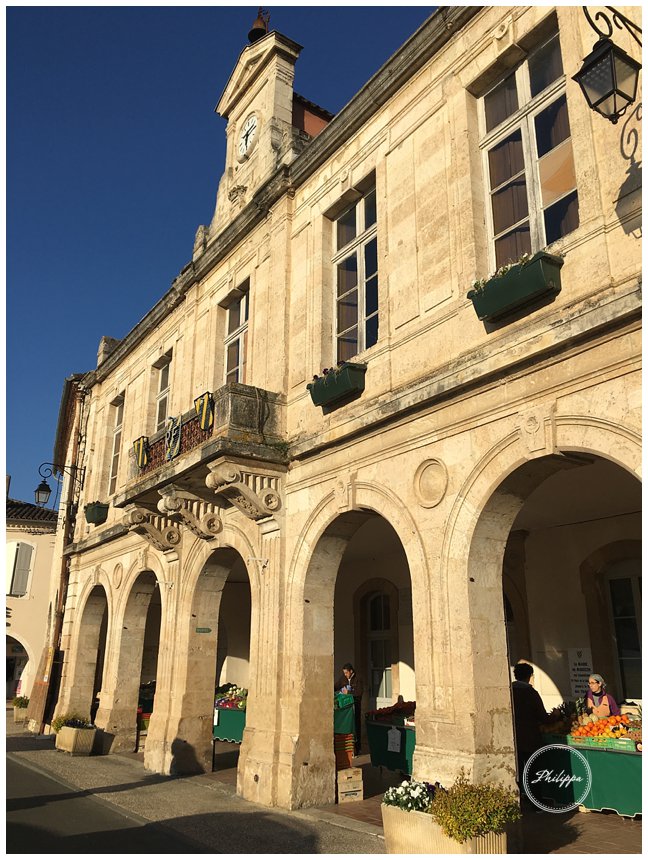 French Strawberry Tart
This beautiful tart is only worth making when strawberries are properly in season and tasting sweet and of…well strawberries !
1 x 500g block all puff pastry
A small handful of plain flour
1 egg yolk mixed with 1 tbs whole milk
1 tbs caster sugar
Crème Patisserie
500ml whole milk
1 vanillia pod
80g caster sugar
6 egg yolks
20g plain flour
20g corn flour
800g In season strawberries
4 tbs strawberry jam

To make the Crème patisserie
Pour the milk into a harvey based non stick sauce pan and add the vanilla pod split lengthways, seeds scraped out and added.
Slowly heat so it just comes to a simmer then take off the heat
In a bowl whisk the yolks, sugar and flour together until combined.
Remove the vanilla pod from the hot milk (and scrape any extra loose seeds back into the milk) then pour whilst whisking 1/3 of this onto the egg yolk mix.
Next pour the egg yok / flour mix that has had some of the warm milk added all into the sauce pan with the rest of the warm milk and whisk.
Place back on the heat and gently cook stirring / whisking continuously until the mixture is thick and it has lost that raw flour taste.  This should only take a couple of minutes and be careful not to let it stick to the bottom. 
Once cooked and is nice and thick scoop into a bowl and cover with cling film ( the cling film should touch the crème patisserie to stop a skin forming ) . Leave to cool a little before placing in the fridge to cool completely before using.
Pastry base
Pre heat the oven to 200 °C
Using the flour roll the pastry into a circle of about 6 mm thick and 30cm in diameter. Lay on a flat baking sheet lined with non stick paper.
Lightly score a circle 1 cm in from the edge then score in a diamond pattern (without going through the pastry) the middle.
Brush with the egg yolk and milk mix, scatter with 1 tbs caster sugar and bake for 15 minutes or until golden.
Take out the oven and leave to cool.
Finishing touches
Heat the jam in a small saucepan with a splash of water until it is just runny and can glaze the tart.
Spread the chilled crème patisserie on the cooked pastry circle leaving a small gap around the edge.
Hull the strawberries creating a flat head and depending on the size of cut in half. Stack these all over your tart ( hulled side down) creating a 'giants causeway' effect.
One choc a block with strawberries glaze the tart with the strawberry jam.
I am going through a bit of a dessert retro phase at the moment so like to add a few mint leaves before serving and a sprinkle of icing sugar.
The tart is best eaten that day as wont keep long … mainly because it is irresistible to eat!
Also you can use the egg whites to make whisky/pisco sours, or meringues or macaroons, (cocktails clearly being my first choice).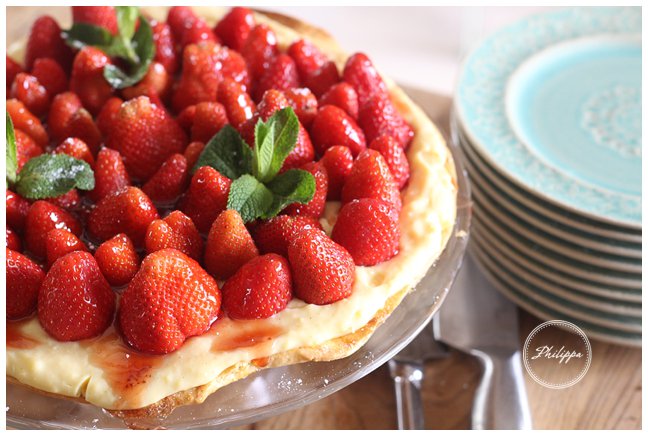 Next stop… The River Findhorn in Scotland cooking for a group Salmon Fishing.