Jelly in a jar
The shooting party in West Sussex was indeed jolly.  Although the day started a little overcast, after an early lunch the skies cleared in time for the first drive of the afternoon.  A drive being where the birds are driven towards the guns by the beaters, not a leisurely jaunt in your 4 x 4 round the country lanes….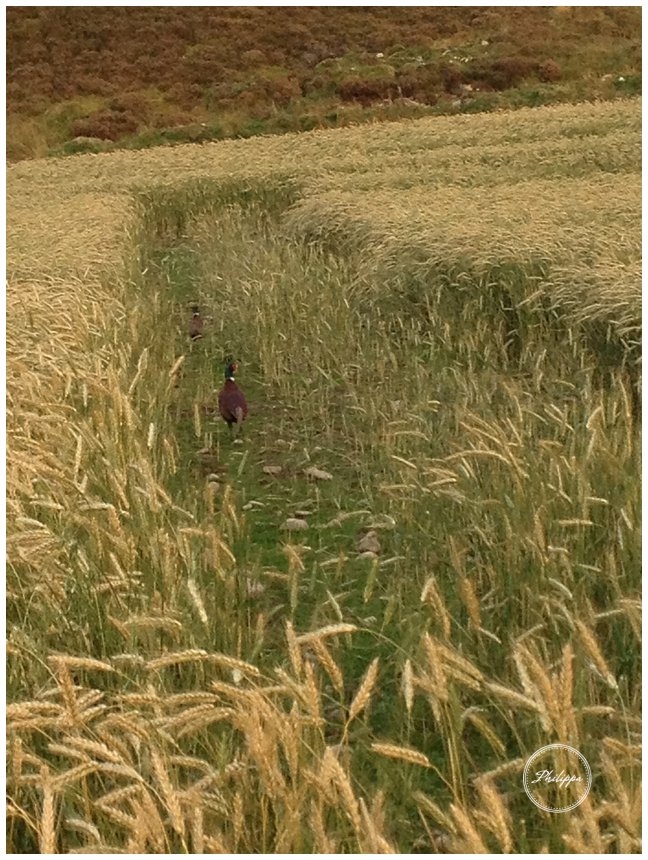 I had spent the day before cooking about 12 different dishes for my client's freezer –  tarts, stews, venison wellingtons, sticky toffee puddings, a luscious ginger and lemon cheese cake as well as using up some of the gamebirds from last years shoot that we found at the bottom of the freezer.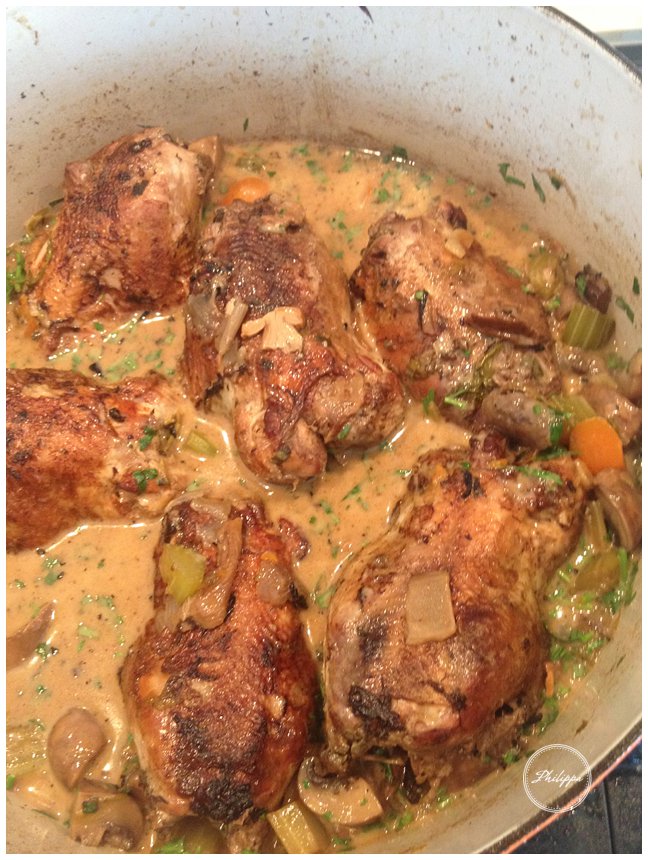 As a general rule most houses I cook in will laughingly admit the' finds' at the bottom of their freezers are often in need of carbon dating, never quite knowing how long they have been there.  In this case I had been there the year before so knew their exact vintage.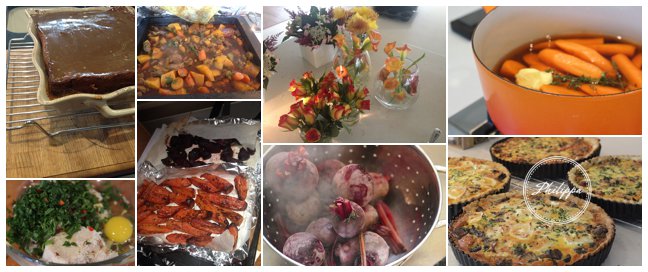 On the day of the shoot, after a day gallivanting about the countryside the guests came in ready for a feast. Their menu read as follows:
Canapés
Quails eggs and salt
Chilli crab cakes
Arancini with mozzarella and rosemary
Smoked salmon blini with sour cream and chive
Starter
Lobster risotto with fennel, chopped rocket and lemon
Main
Pan fried Duck breasts with roasted potatoes, carrots and beetroots, braised greens and roasted cinnamon plums
Dessert
Quince and sloegin sherry trifle.
Fresh mint tea, Coffee and Michel Cluizel chocolates.
I have found myself recently putting meat and fruit together more and more.
The tartness and acidity of the fruit is an excellent way to cut through the richness and fattiness of the meat.  Game meat, although usually not at all fatty also really benefits from having something fruity along side it. Think venison with redcurrant jelly or grouse with fried pear.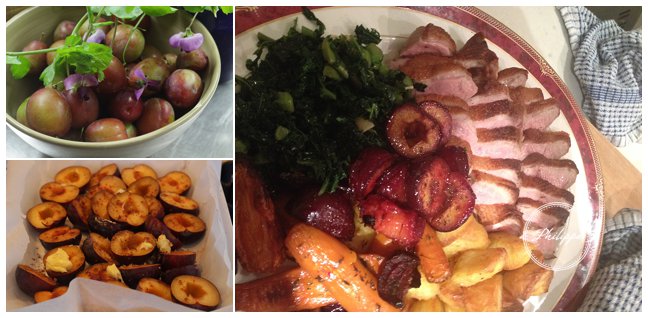 For this menu I roasted plums to serve with the duck which added a sweet and sour effect to the dish  – which I will share with you in this postcard recipe as well as a recipe for making crab apple jelly which goes really well with pheasant, venison, grouse, partridge and of course pork.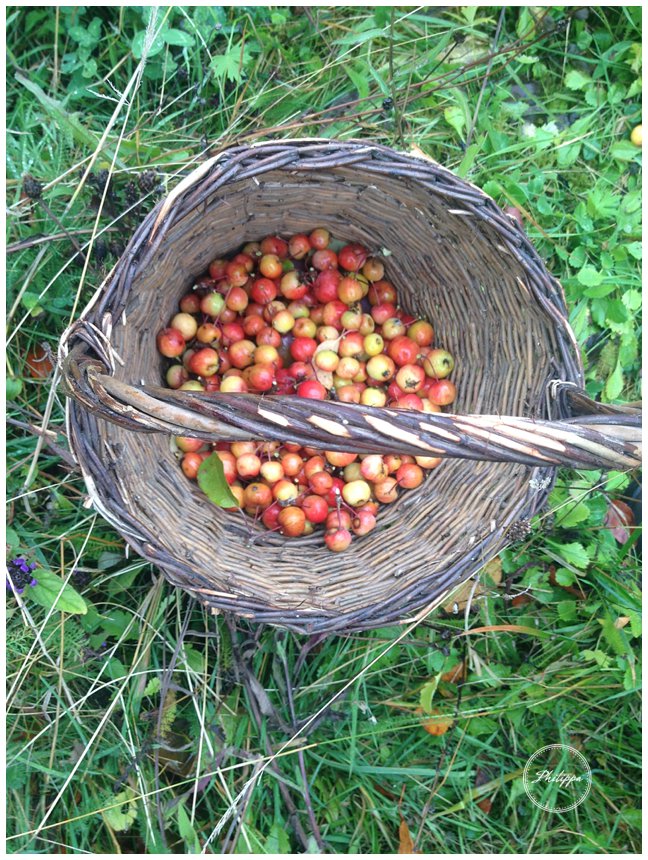 This Week
I'm driving: a Mercedes E Class
Post dinner cigars puffed: 8
BabyMammoths found in permafrost at bottom ofclients freezer: 0
Nearest food shop: a comforting 10 minutes away.
Roasted plums with cinnamon
The last of the plums are being picked in the uk about now, although every time I head further north on a job I seem to come across another glut so the season seems to be endless.
Adding a sprinkling of salt to fruit helps the senses work out we are eating something savory – much needed when pairing fruit with meat.
I would suggest one plum per person.
8 plums
1 tbsp light brown sugar
1 level tsp of cinnamon
1 tbs soft butter
1 tbs olive oil
salt and pepper
Pre heat the oven to 180°C
Cut the plums in half and remove the stones.
In a bowl toss the halved plums with the sugar, cinnamon, olive oil and butter.
Season with salt and pepper
Lay the plums cut side up on a roasting tray and cook for 20 minutes on the top shelf to just soft and has a slight carmalised look.
Serve warm with the meat of your choice.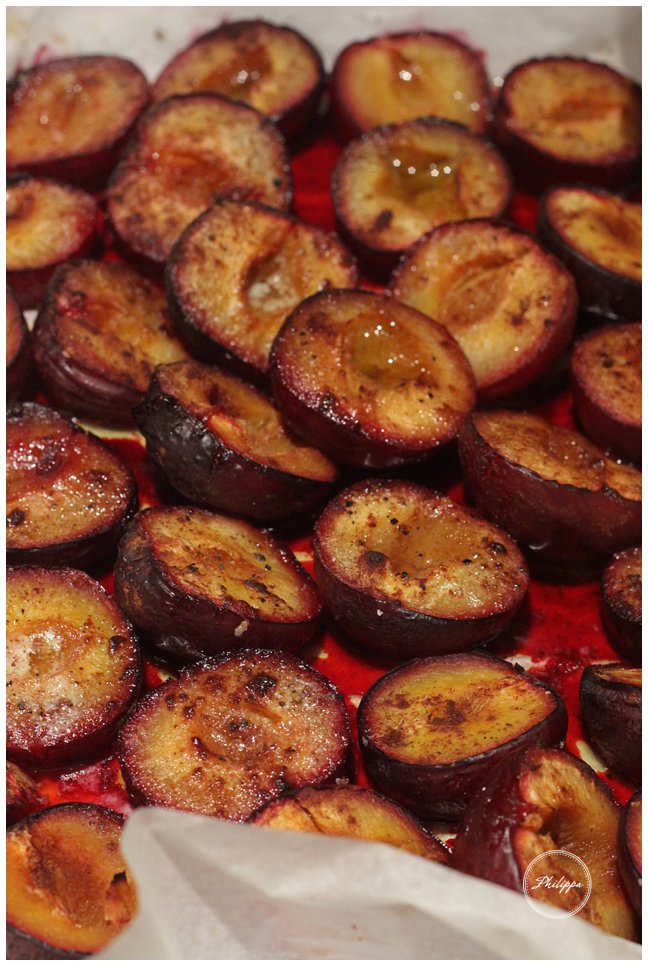 Crab apple Jelly
Magical in colour this jelly is superb served with meats and also as part of a cheese board. 
The project does span over two days but the rewards are high!
This recipe will vary depending on how many crab apples you pick so I will give the method in ratios.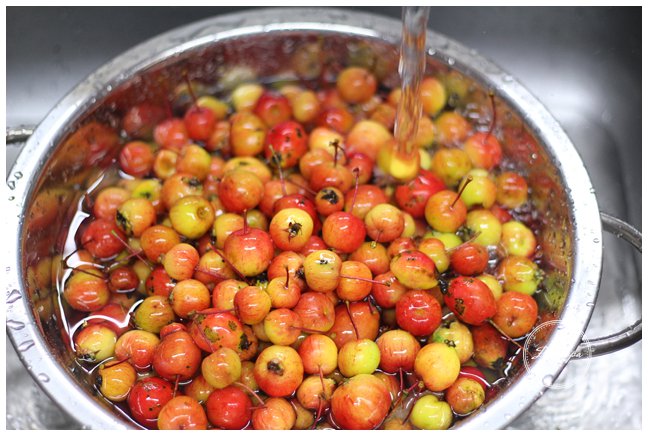 Take off most of the stalks and all of the leaves from your crab apples.
Put in a pan and cover by 1 inch with cold water.
Bring to a boil then turn down to simmer and cook for 40 minutes.
Take off the heat and strain the juice through a colander lined with a cheesecloth or clean tea towel.
DO NOT PRESS OR SQUASH  – this will make your jam cloudy.
Leave somewhere cool and allow to drip through over night.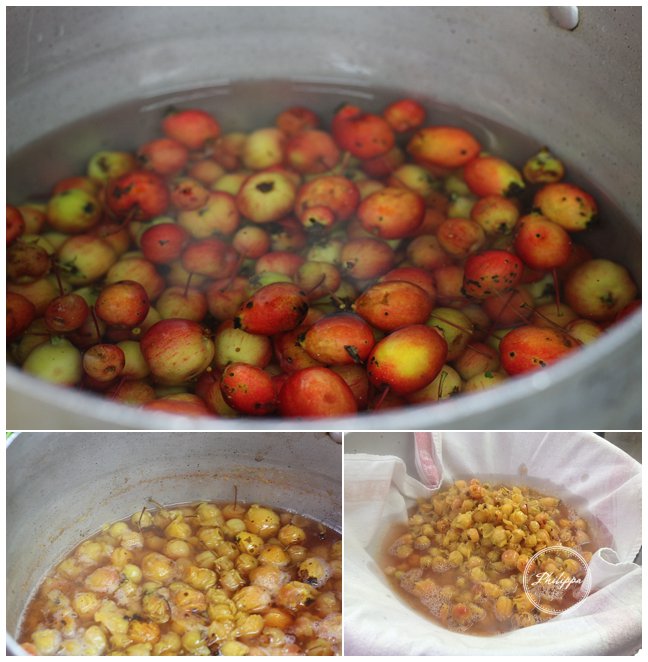 The next day, measure your juice. You need 10 parts juice to 7 parts white sugar in volume.
Discard the apples  – it always seems a waste but my consolation is that I least I got to the crab apples before the birds !
Put the crab apple juice in a pan and bring to the boil giving it an occasional stir to make sure all the sugar dissolves.
Turn down to a rolling boil and cook for a further 30 minutes removing any scum as it forms ( do not stir during this stage).
Test for setting point by putting 1tbs of the liquid in a saucer in the fridge.
If after 3 minutes you run your finger through the saucers liquid and it crinkles the jam is ready.
Pour into hot sterilised jam jars and leave to cook and set.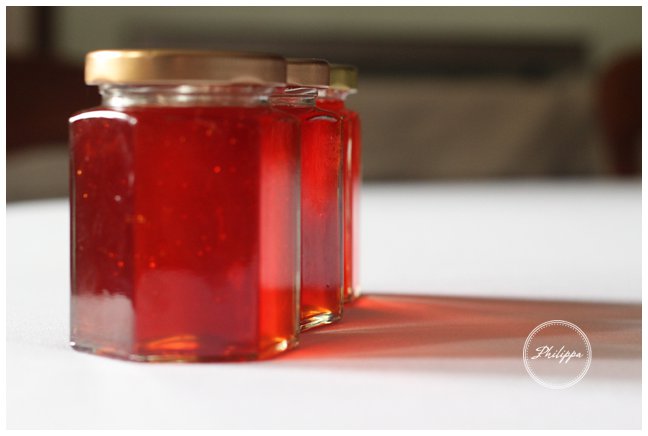 Use as a condiment with roast meats including chicken, pheasant grouse and pork or use as part of a cheeseboard.  I also put spoonful's into my dressing instead of honey – which works partially well when making an autumnal partridge and chestnut salad with sherry vinegar (and crab apple) dressing.
Next I find myself back on a plane and heading for the hills of Scotland to cook near Nairn.