This little piggy…
Sardinia meant a new destination and new client for me so all seemed very exciting. The initial introductions were done over the phone and all seemed like it would work out very nicely until…
" Oh yes we eat practically anything"! (client)
"Great" (me)
"Yes, and we wondered how you felt about cooking baby … phone line crackles at inopportune moment.
'I'm sorry?"
"Baby…!" more phone crackling then the line goes dead.
Cripes I thought, what had I got myself into?!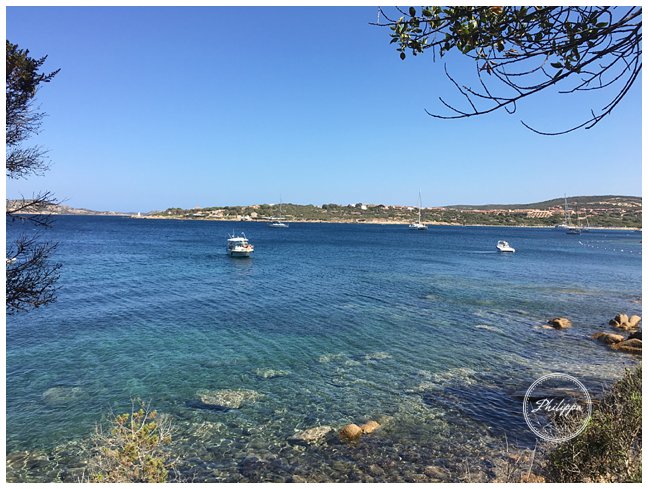 Turns out they were saying baby pig or as its locally called "Su Porcheddu" the Sardinian specialty of suckling pig. Which is totally delicious, though I was surprised when I got mixed reactions of me giving ours a little pre roasting massage with olive oil on my instagram account phollowphilippa. I haven't concluded yet if I feel bad about eating something so young but I definitely know there are more important issues to confront when buying, cooking and eating meat.  High standards of animal welfare and minimising wastage being top of my list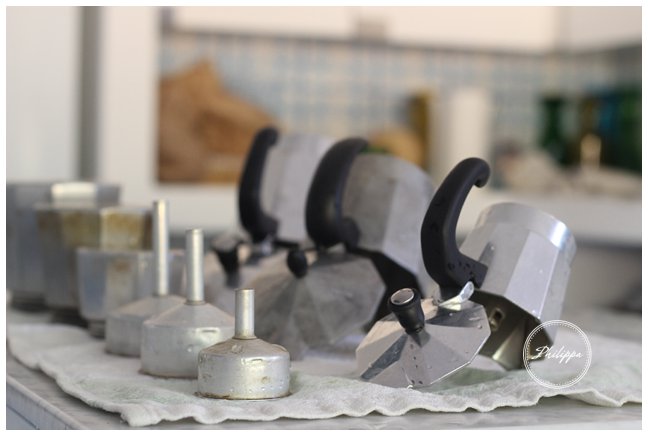 I flew into Olbia airport on the north east side of the island and having had an incident earlier in the year of almost being picked up by the wrong chap in Val d'Isére I had swapped photos with my client of what I looked like and what they looked like ( his wife joked I just had to imagine him without the helm and sailors cap).  The spectacular drive to the house took about an hour along the textbook Italian winding roads that gently carved through the hot rugged hills.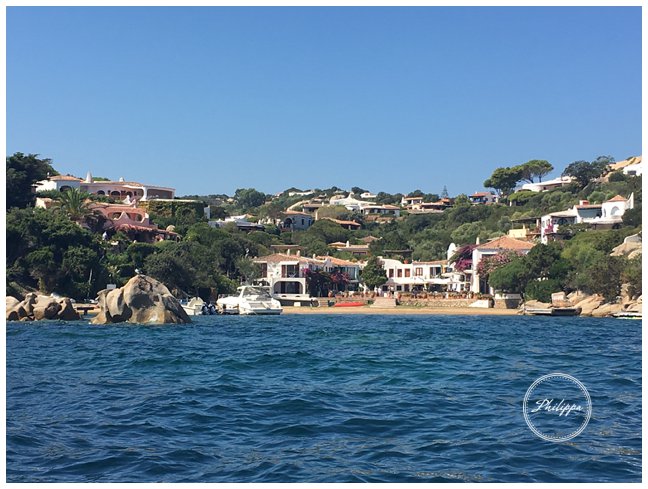 The island, although not home to many of the charming old settlements you will find elsewhere in Italy, has an interesting Gaudi-esque style of archictecture and a mix of brown, orange and white villas secludedly dotted over the hills. A boat trip around the coast or to one of the islands is a must and for you history buffs we were interestingly near where Nelson kept his fleet in the Napoleonic wars.  I am told though Nelson himself never set foot ashore as was in ill health.
Upon arrival it was straight into the kitchen for me, the best way to break the ice I feel, and on with the lunch prep. The first shop had been done for me and so I wasn't sure what I would find behind the fridge door and in the cupboards.  Red apron on and pony tail up, I happily set to work in the very pretty blue tiled kitchen and was delighted to find bowls of perfectly ripe tomatoes and peaches and a fridge shelf full of soft fresh mozzarella.  There were some whole skin on almonds, bottles of excellent Italian extra virgin olive oil and so lunch pretty much made itself. Judging from this first bounty I guessed that this would be one of those places where shopping would fully focus on purely what was local and therefore in season.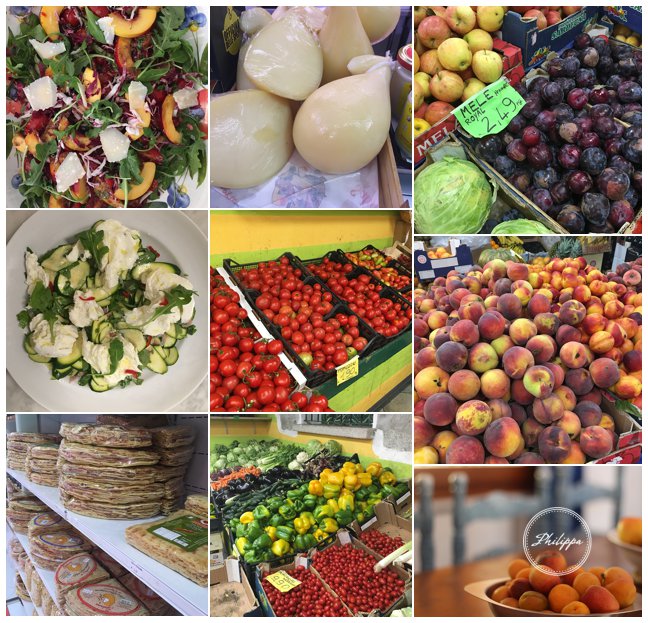 There are a few places in the Med that I go where I have noticed over the years they have given in and opened up their shelves to suit the tastes of their increasinlgly international clientele. For an island that is super popular with the jet-set crowd I was pleased to see that the shops in our area really did stick to what was local.
This meant produce available was at its best and helped to support the island's economy. It was quickly clear that the local clientele had no problems buying food that was misshapen and not of uniform size or feel repelled by it if it had mud caked across it. I was also glad to see that shops didn't feel they could charge extra for these features either.
For me shopping, cooking and eating in places where available ingredients are dominated only by what can be got locally is a fantastic way to discover the local food culture.  Without a choice you are drawn into discovering and cooking the areas traditional food. I was amused when I couldn't find any chocolate to cook with at the local supermarket  but I could easily lay my hands on five different varieties of peach. I admit though as a private chef I like to give my clients a constant variety of dishes when cooking for them so over long stints it can become very challenging when no other food cultures have infiltrated an area.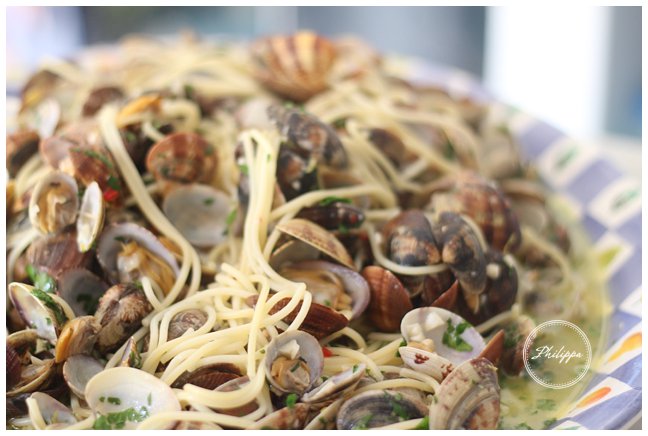 For those wishing to embrace the Sardinian food culture here are my favorite things you should look out for:
Su Porcheddu – suckling roast pig
Malloreddus – my new favorite semolina pasta that is shaped like a curled up contact lense. It shelters sauces brilliantly and so is a delight to eat.
Bottarga – salty dried fish roe
Fregula – small round cous cous like shapes that are actually pasta balls that can be cooked like risotto or regular pasta.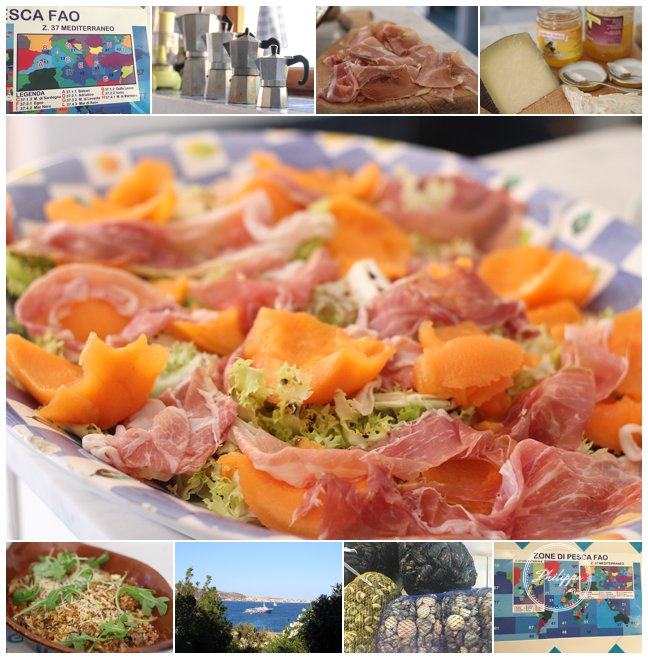 The malloreddus pasta nearly pipped the pig to the post for this postcard recipe as I was seriously taken by its  delightful size and perfect shape.  It went particularly well with a pork sausage, fennel seed, dried chili, fresh tomato, saffron and pecorino sauce I made for lunch one day and undoubtedly would suit a clam and white wine sauce recipe.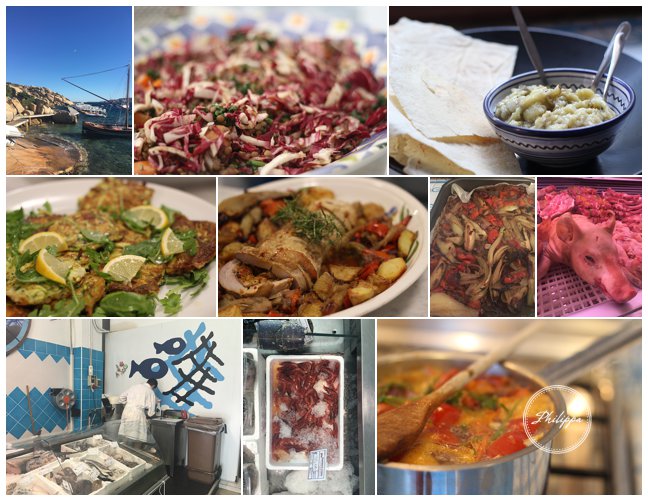 As you are not allowed to BBQ or have outside fires on the island due to previous serious incidents all the food had to be cooked indoors.  I totally understand this but it didn't stop me thinking that this place could be my paradise if only I was allowed an outdoor wood oven.   The menus involved lots of pastas and risottos but with plenty of shellfish , salads and vegetables in the sauces and eaten in the true Italian way as a Primo ( like a starter ) they were not too filling.  Pan fried meats were often served with wedges of lemon to keep it fresh and bowlfuls of salsa verde and pesto sauces.   Bulbs of garlic seemed to be needed with practically every shop, we had got it down to a fine art of going every other day, and so did cases of the incredible Sardinian Vermentino, currently my favourite white wine.

With much debate as to what to write for this weeks postcard and quite a few dishes vying for the spot in the end I had to choose the suckling pig. It was the most delicious thing I have cooked and eaten all year… so far. The smells as it cooked were so superb that everyone, including me, could not resist opening the oven to have a better sniff and peak at the pig.  It hadn't been since my London restaurant days that I had got to cook one (although I had recently cooked suckling wild boar) and  having topped up my research and feeling that I have perfected it I want to share with you my tips and tricks.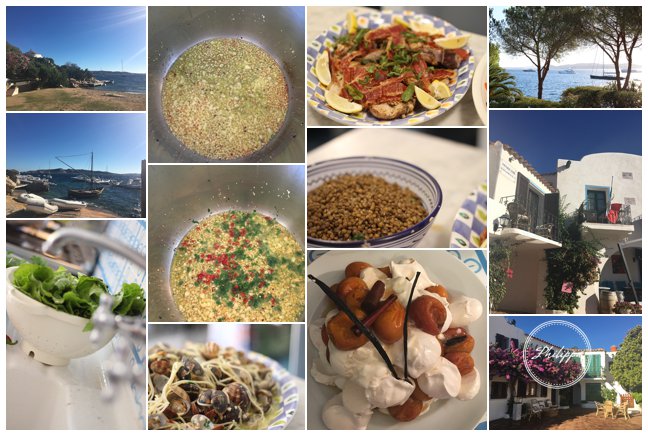 This week
Super yachts spotted : 8
Peaches bought and eaten ( by us all) : 103
Varieties of peach bought : 5
Pasta cooked : 5.1 kilo
Olive oil used : 4.2 litres
I'm loving: walking to the end of the garden and falling into the med.
Every home should have: a Bose wireless mini speaker ( they are amazing)
I'm reading : The Magus, compelling read despite some of the most dislikable characters ever written.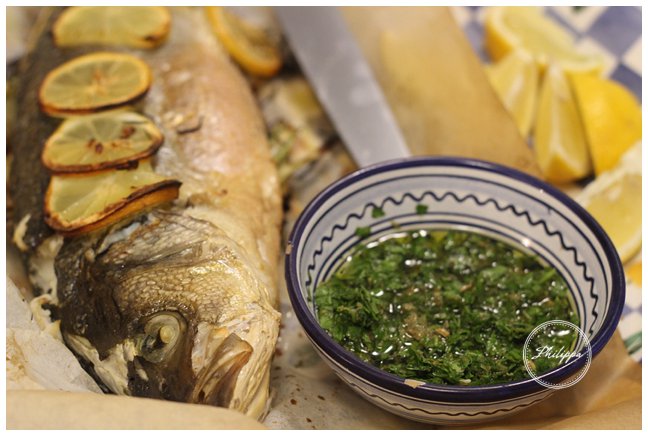 Suckling pig .
2 tbs extra virgin olive oil
1 suckling pig
1 fennel bulb
2 apples plus one small one for serving
handful each of parsley and thyme
1 garlic head cut in half horizontally
1 onion, red or white, peeled and chopped into four.
½ pint dry white wine like vermentino
Pre heat the oven to 160 C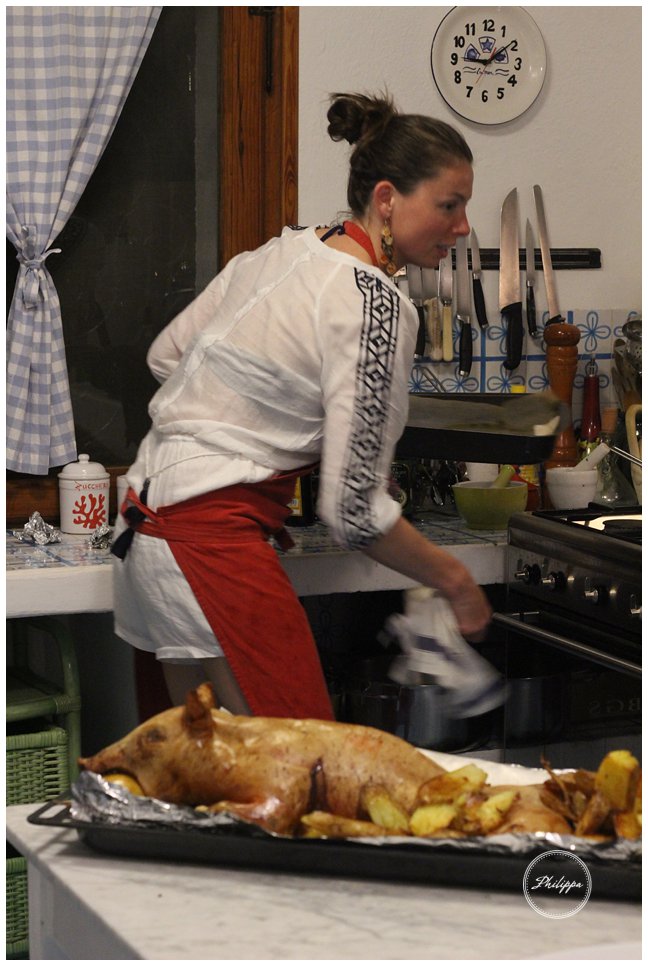 With a damp kitchen paper towel give the pig a quick wipe.
Sprinkle with salt and give a quick massage with oil all over
Stuff the belly with fennel , chopped apple , thyme , parsley stalk , garlic , onion . If the kidneys and heart are in you can leave in as they can be eaten and or will add the flavor.
Then sit pig upright and try to position front legs stretching out and back legs tucked under – like an Egyptian jackal statue .
Cover the ears in foil for cooking as otherwise will burn .
If you want to stuff apple in mouth at end stuff a ball of foil in mouth at this stage.
Slit the pig in a few places so skin does not burst when cooking ( I made incision by armpits and back legs – but not too deep)
Bake at 15 mins per pound at 160 °C
After 1 1/2 hours add 1/2 pint water to the tray .
At 2 1/2 hours add 1/2 pint white wine to the tray .
Baste occasionally.
The Liquids will keep the pig moist and produce your gravy but you don't want to add them too soon as you also want the pig to roast.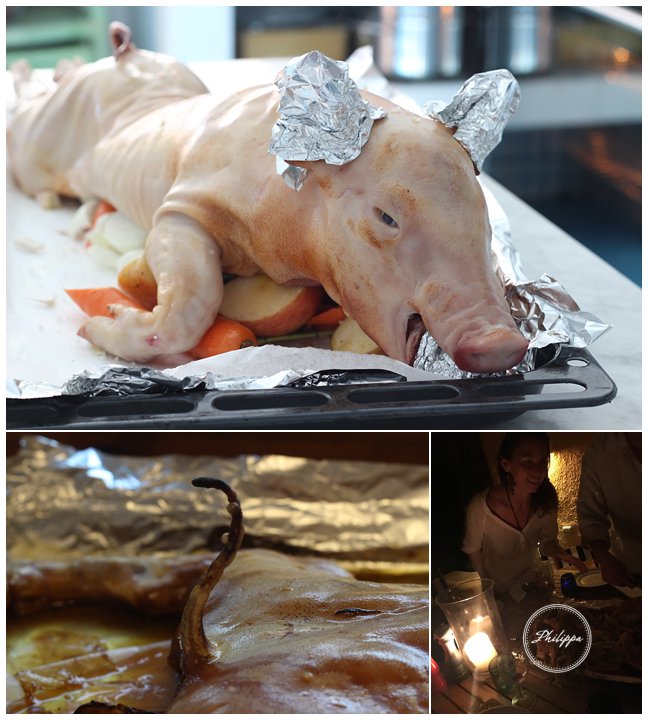 Once cooked Let rest for 1/2 hour after cooking lightly covered in foil .
There should be lots of lovely natural juice you can strain off and use for gravy.
Remove the foil ball and earmuffs and stuff a small apple in its mouth
Serve at the table to lots of oohs and ahhs with some delicious Sardinian wine.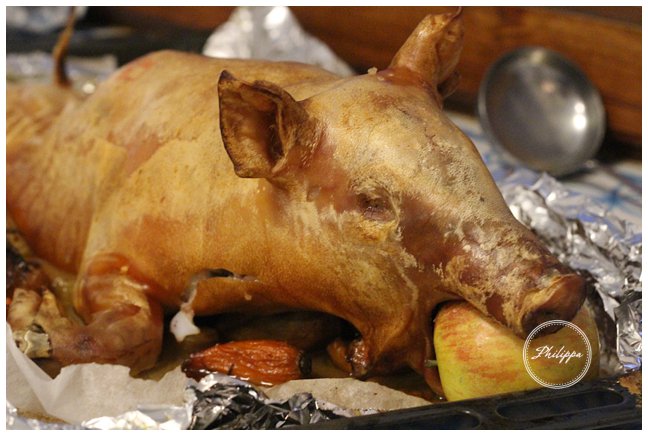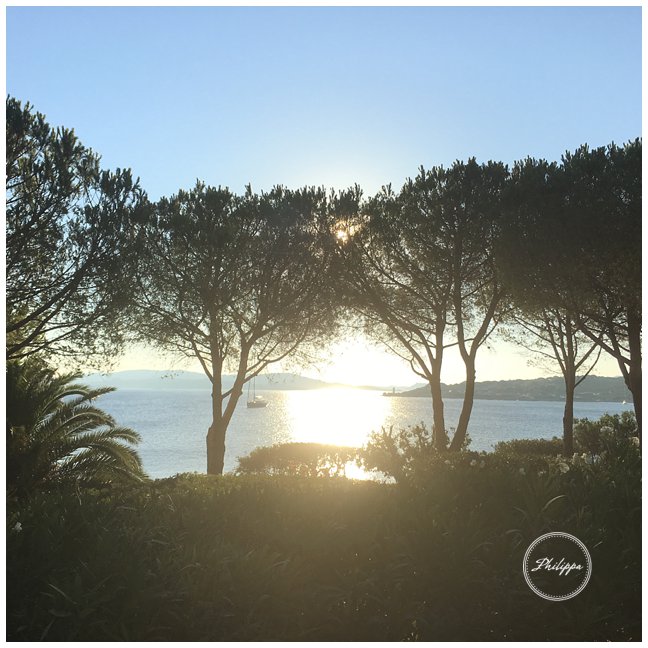 Next stop … Dublin