The Lobster
Swapping the tempestuous Arthur for a leisurely ride on Charles made for a pleasant change of pace. The fireworks didn't come 'till later that night but were utterly delightful when they did.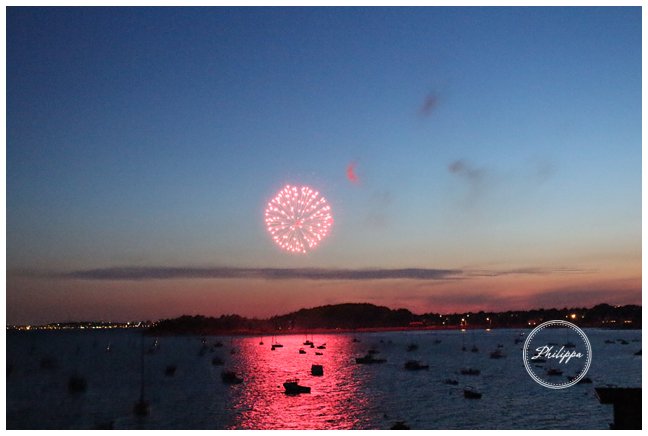 Back at base we decided to have a big party in which 30 lobsters got thrown into pots. Their beautiful cooked shades of red and pink never fail to delight me. Having feasted on platefuls of lobster with drawn butter ( melted) and then the next day on a lobster tagliatelle with cream and dill, then the next day on lobster rolls using sweet brioche buns and crunchy celery eventually we were just left with the shells. Not wanting to waste an ounce of their deliciousness we made lobster stock by the bucket loads. As you can imagine 30 lobster shells practically produces enough stock to fill a swimming pool. The eau d' lobster that consumed the kitchen for that day while the simmering, reducing and cooling went on will not be a fragrance that will catch on but it was a reminder how much flavour there is to be used and that the shells should never just be chucked.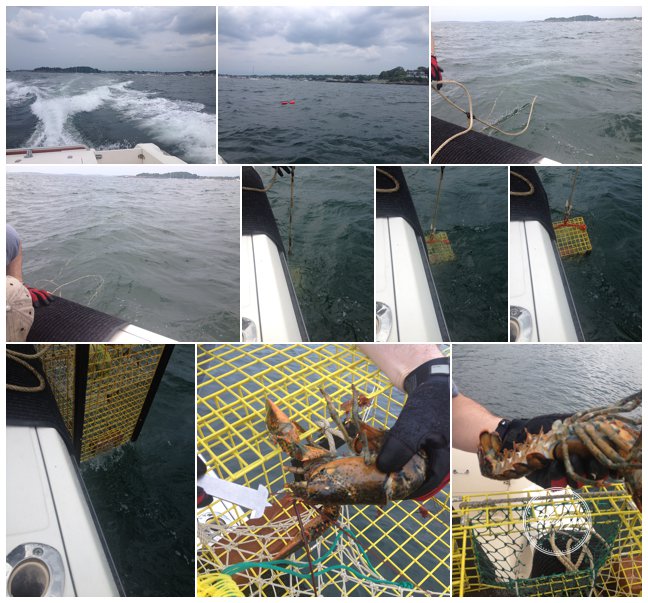 Hard to beat the excitement of having over 40 lb of lobster to eat I have to mention that we even caught some of them ourselves. It has taken me 30 years to get my sea legs and even now they can be a little shaky at times however nothing was going to stop me from going out on the water to pull up dinner from the traps. The season around here is just beginning and a lot of the lobsters have just moulted so their shells are fairly soft. However their claws are still in fine fettle.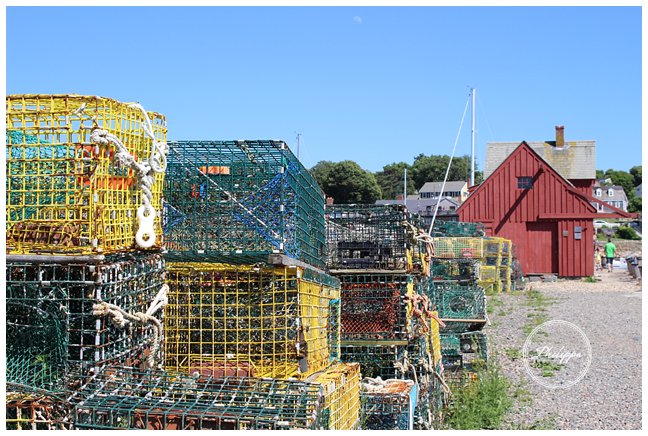 Lobsters generally have to be over 7 years old before they are big enough to legally eat, every single one has to be carefully measured (or they may get you with their claws)! It is also illegal in these waters for a non-commercial lobster fisherman to take out a female with eggs or if she is particularly large. You can sex the lobster by looking at its swimmerets on the underside of the tale. The females are generally wider apart to leave room for the eggs and the last set closest to the head are soft rather than the males which are stereotypically hard.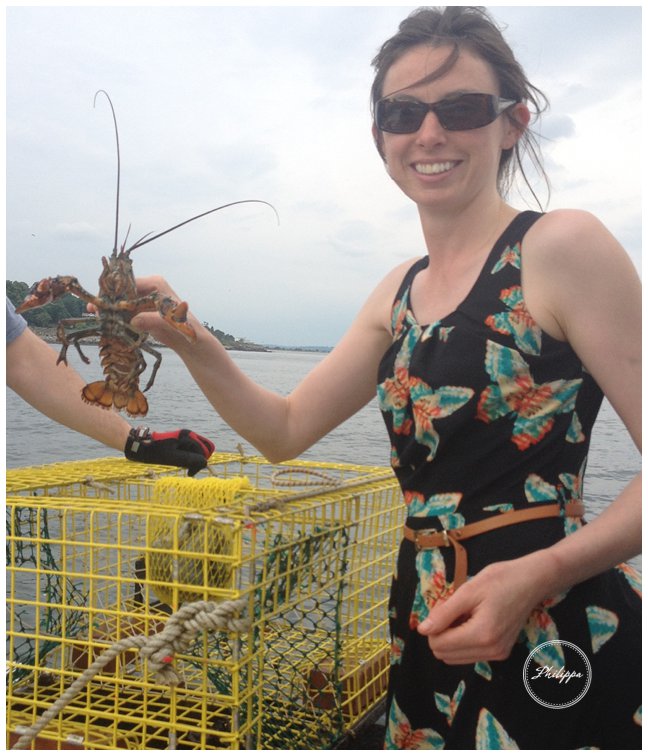 On our first day checking our traps the excitement was high. Even though every single one we pulled out of the water was empty, it was still a thrill to heave it into the boat. We did catch a piece of seaweed though. The next day our bounty was much more impressive, 2 pieces of seaweed, 3 small crabs, 2 small mackerel which I made into civiche and…… 3 lobsters !!!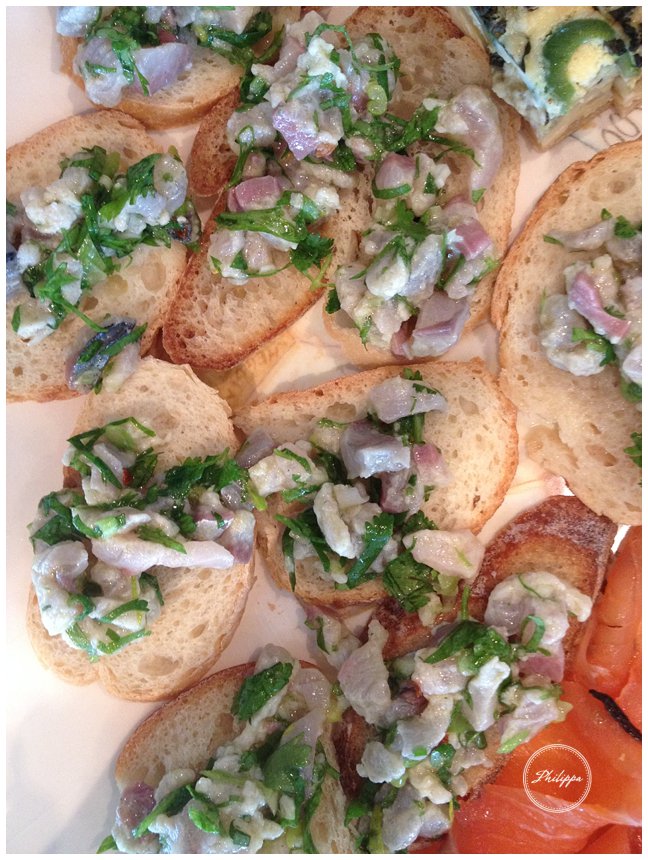 Locals assured me the best way to eat lobster was simply boiled or steamed and served with drawn butter to dip the fleshy chunks into and a few bottles of Ipswich Ale to drink. We followed their advice to the letter and it was a taste sensation along with the roast baby beetroot and goats cheese salad, some home made 'slaw and of course a potato salad. To finish an American flag pavlova!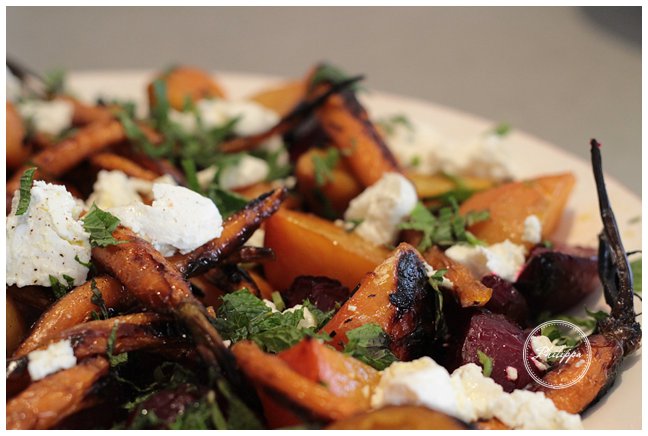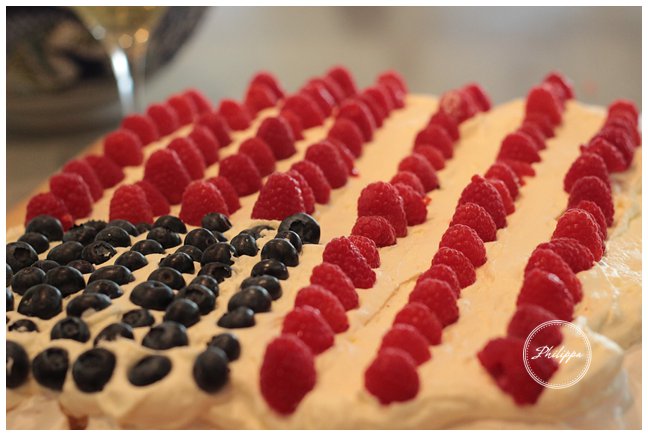 Having devoured practically all the flesh we were left with a mound of shells which got thrown into the stockpot.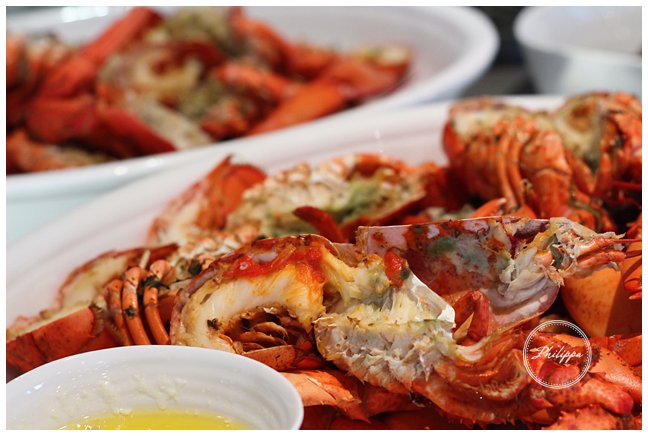 For this weeks postcard I give you the recipe for a lobster bisque which we made from the stock.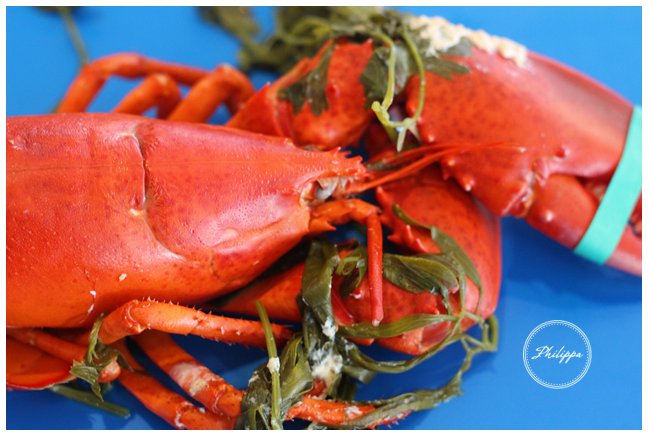 Lobster Bisque
Serves 6 as a starter
3 lobster shells
a few stalks of parsley
1 tbs black peppercorns
2 large tomatoes
1 white onion peeled and finely chopped
1 clove of garlic
1 glass of dry white wine
1 pinch of saffron
200 ml single cream
To serve
6 tsp finely chopped cooked lobster meat
2 tsp finely chopped parsley or chives
Melba toasts
Method
Put all the lobster shells in a big pot and fill with coldwater so it covers the shells add the parsley stalks , peppercorns and 1 of the tomatoes chopped in half.
Bring to the boil then turn down to a simmer and cook for 20 – 30 mins.
If you cook it for too long the stock can become bitter.
After it has simmered for 20 -30 mins strain into another pot, discarding the shells, then put the liquid into another pot and put back on the heat to reduce by about half – you need 1 litre to make the soup.
While this liquid is reducing, briefly add the other whole tomato for about 10 seconds then remove and peel off and discard the skin and roughly chop up the flesh.
In another pan sauté the onion and garlic till sweet and soft (about 10 mins) then add the stock and the peeled tomato and saffron. Bring to the boil then take off the heat.
Blitz until really smooth, add the cream and check for seasoning.
To serve add 1 teaspoon of finely chopped lobster meat into the bottom of the bowl and pour on the hot soup, this should warm up the lobster meat enough.
Sprinkle with the finely chopped parsley and serve with some melba toasts.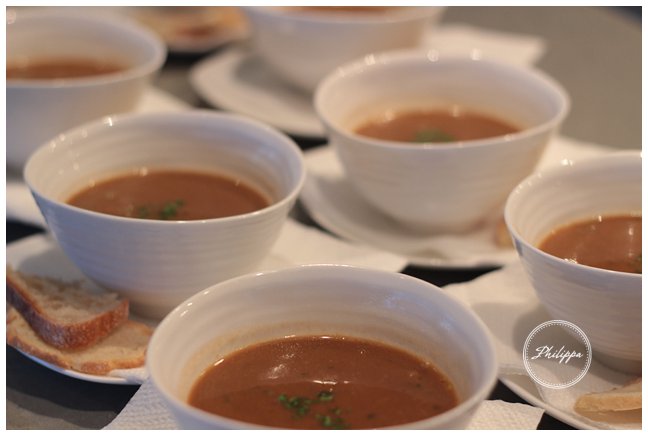 Note: I find this soup quite rich so I just like a small bowl