Fur Coat, no twitters…
Never having been a seasonaire (usually someone in their early 20's that spends their winter working in a chalet and off on the piste/p**s in some ski resort) I was not sure what to expect when asked to cook this week in Verbier.  With a 'chalet girls /boys' reputation of working and playing seriously hard, I hoped I could keep up with the pace…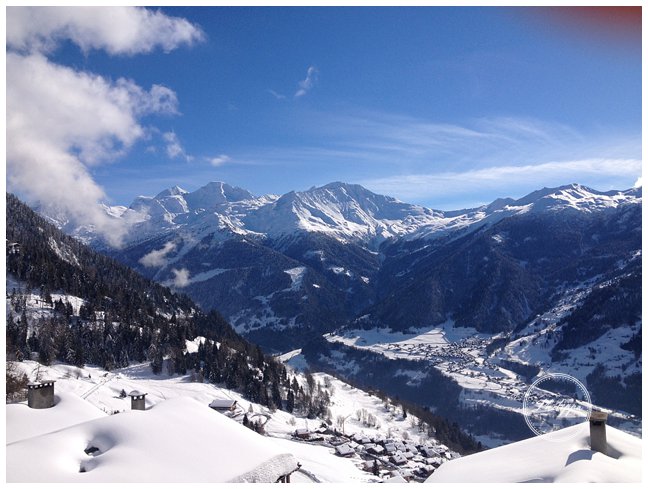 The journey there was stunning.  I flew into Switzerland, then hopped onto the train that whizzed by the elegant Lake Geneva, then onto a bus that snaked up the mountain until I finally arrived in the swish ski resort of Verbier.   I am very glad I packed my warmest coat ( though it wasn't fur) and multiple layers because as was expected, it was rather cold.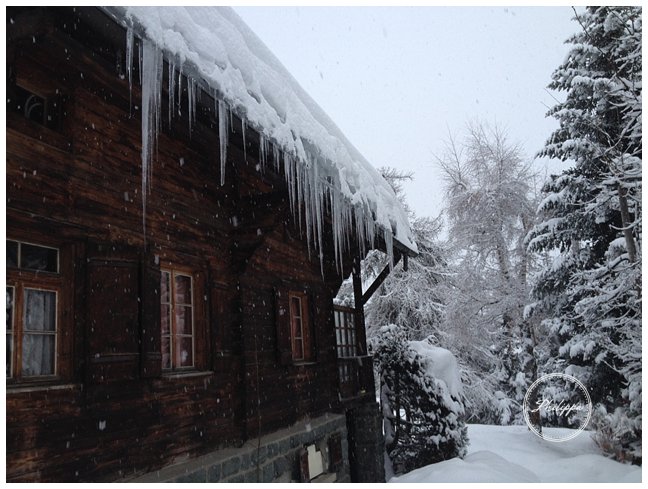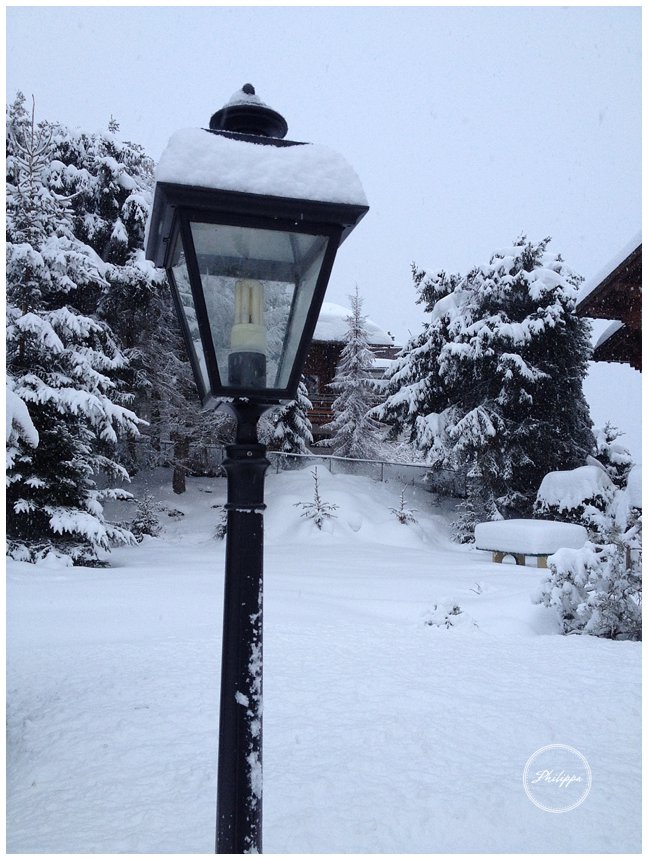 The days flew by as the chalets routine is rather busy, there wasn't even time to tweet (Philippa Davis@phollowphilippa)
Up with the snow plough at 6:00am I was heading off to the bakery to get the first batch of croissants fresh from the oven.  A big breakfast of meats, cheeses, fruit, eggs, bircher muesli ( see recipe below) and yogurts fueled the skiers for their day ahead on the slopes.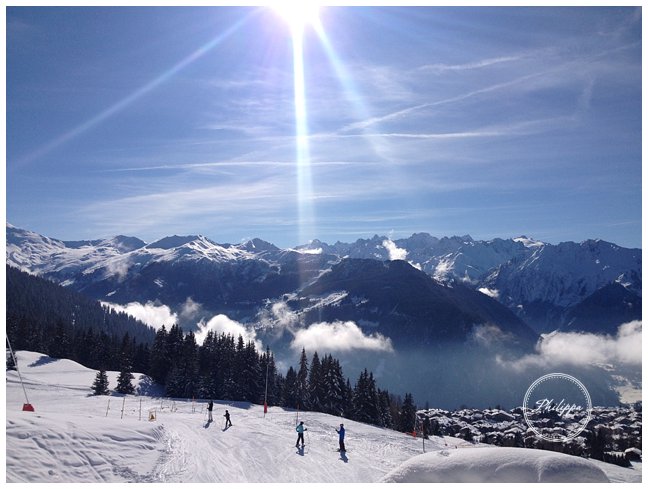 When breakfast has been cleared up and a tea time treat has been baked this would be when, if you were in the swing of things, you too would head off out to the piste. If you were sensible however you would have a quick afternoon nap, providing you didn't have to do a shop.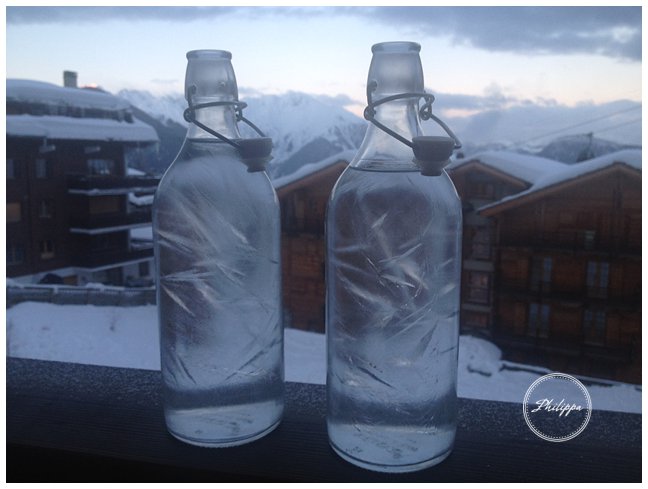 Shopping up the side of a mountain has its challenges.  On the positive side there was an amazing butchers, cheese shop, bakery and even the vegetables were impressive considering our location.  Getting them back to the chalet is not quite such a positive experience.  Over the week I unintentionally perfected my free style skating and am now worthy of a gold medal, although I don't think path sliding is an Olympic sport, yet.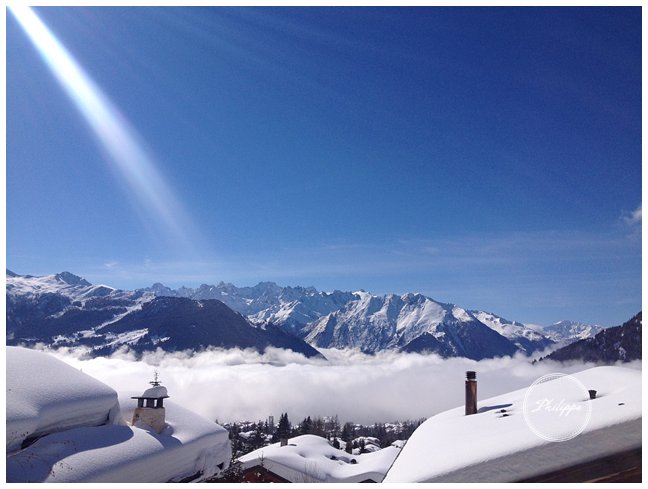 When the guests arrive back to the chalet around tea time they all need there little sugar fix after an energetic day on the slopes.  Cakes, tea and hot chocolate (recipe below) are all served then the fire is lit and its time to start the five course supper.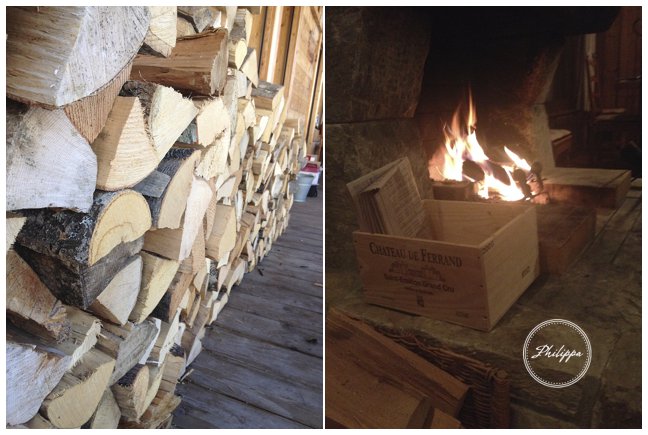 Canapé 
Deep fried mozzarella 
Starter 
Double baked cheese soufflé with radicchio, chervil and chicory salad dressed with pedro ximenez vinegar. 
Main 
Pan fried veal escalopes with rosemary and garlic roast potatoes and braised chard
Desert
Chocolate bread and butter pudding with salted caramel ice cream
Cheese Board
Goats Truffle log,  Aged Gruyere and Roquefort with home made oat cakes, honey and celery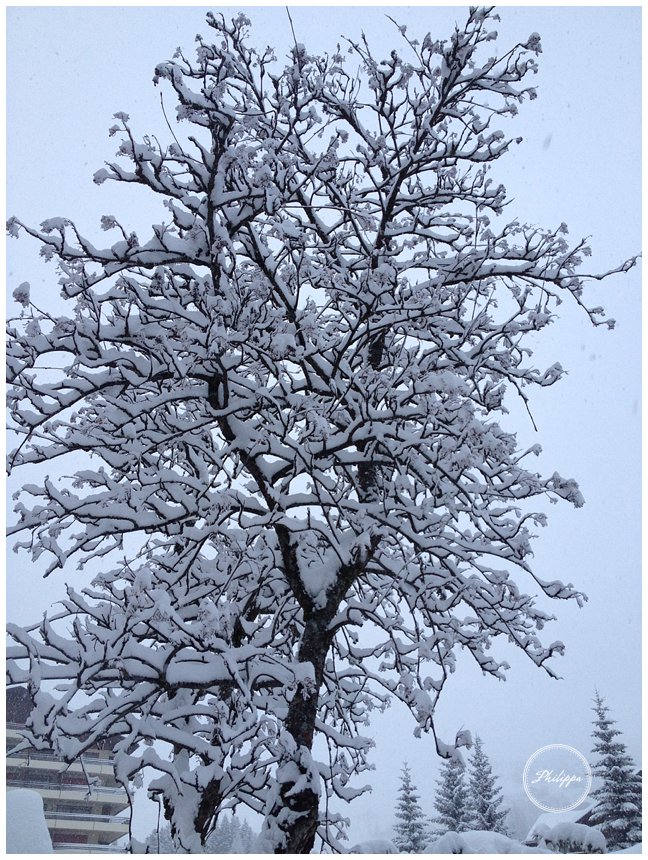 When the last plate is washed, the glasses all polished and the breakfast table is laid, then you're off the hook. Then you too could go off out on the "piste' to one of the many late night bars and clubs tucked into the mountain OR off to bed, but that's only if you were sensible…
Having had an enjoyable busy week and experienced the life of those young fun loving seasonaires,  I'm now heading home for a cup of tea and to watch Miss Marple, then its off to Cheltenham to cook for the races.
This weeks statistics
Hot chocolates drunk 7 ( without cream 0)
Altitudes reached 1592 m
St Bernard's patted 3
Bircher Muesli
Possibly my new favorite breakfast option, this takes "rabbit food" like muesli to a whole new wonderful hight.
The recipe below is a starting point, use what you like in terms of fruits, nuts and seeds, if you prefer not to use fruit juice you could soak the oats in milk or in contrast omit the dairy side altogether and use more juice.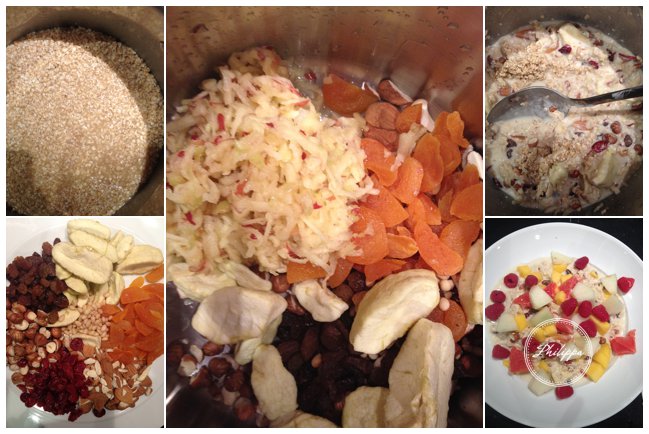 Serves 2
1 cup of oats soaked over night in 1  1/2 cups of either apple or pear juice or half milk half yogurt OR a dairy free alternative  ( upon first soaking the liquid should just top the oats)
1 tsp ground cinnamon
1/2 tsp ground ginger
1 apple grated ( skin left on)
1 cup of ; mixed seeds/ nuts and dried fruit this could include hazelnuts, almonds, pistachios, raisins, dried apricots, dried prunes, dried apple, linseeds, sunflower seeds, pumpkin seeds
In a bowl mix the oats with the chosen juice   / milk  / yogurt , the grated apple and the spices. Mix well and leave overnight.
In the morning mix the soaked oats with the dried fruits, seeds and  nuts, .  You can top with some fresh fruit like a handful of raspberries, blueberries etc.
Hot chocolate with cream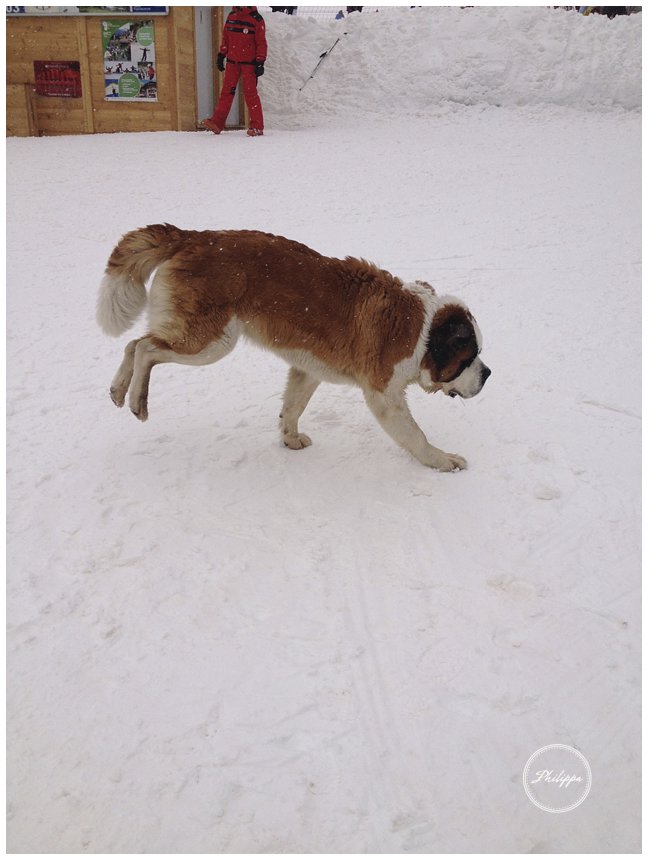 As comforting and warming as hugging a big hairy St Bernard a mug of good hot chocolate is the perfect sugar fix to a day out on the chilly energetic slopes. I used Swiss chocolate and then cream from the laitare in Verbier for my guests but the important point is just to get quality ingredients as its so simple and unadulterated. For me, making hot chocolate by this method is so much superior to any powdered coco/ hot chocolate you can get.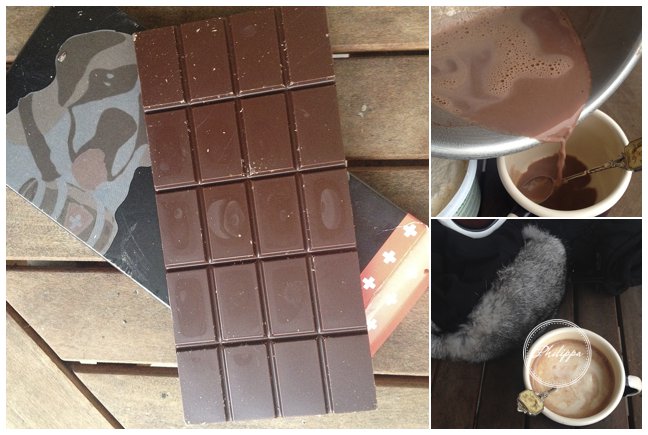 Per person
for an 8 oz mug you would need
4 squares of 70 % chocolate
Milk (almost one mug full)
a generous spoon of thick cream
Heat the chocolate and the milk in a sauce pan, whisking a little to get a slight foam. Once the chocolate is melted pour into the mug and slide in the spoonful of cream.